Sweden invites Indian investments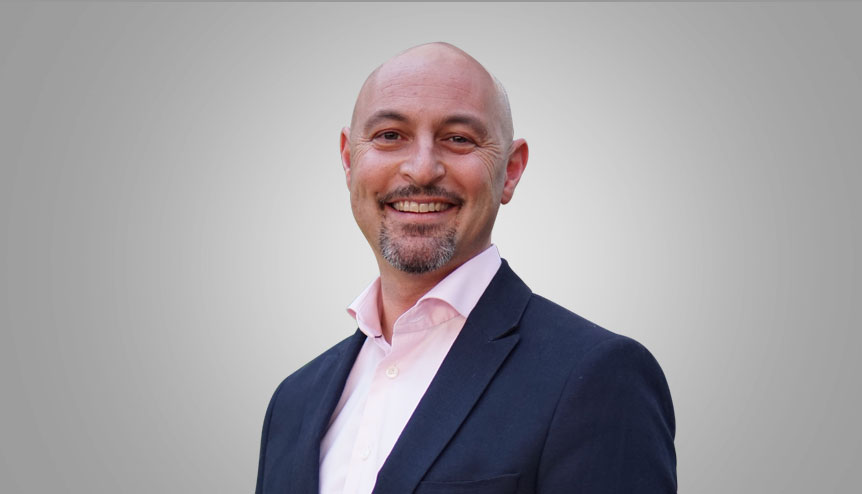 Being one of the most competitive economies in the world, the Scandinavian nation, offers Indian firms access to an innovation ecosystem unlike no other.
Sweden is one of the world's most innovative countries and is home to the third highest unicorns per capita, globally. This is not surprising if we stop to think that Sweden spends over 3 per cent of its GDP on supporting research and development and has a robust system of integrated innovation ecosystem by bringing research closer to business in its triple helix model of innovation. By committing to be fossil-free by 2040, Sweden leads in country commitment and delivery on the Sustainable Development Goals. Combing quality of life, free education, equality, talent, diversity, technology, ease of doing business and a focus on start-ups and innovation are just a few of the many advantages of investing in Sweden.
69 per cent of the country is covered by forests. The early extraction of the vast Swedish natural resources combined with the huge long distances for transport created eco-systems in all types of equipment and tools used for drilling and transportation, including automotive and components industries. Similarly, ore extraction, one of the earliest industrial sectors in the country (traced back to 1000 CE), created powerhouses like Atlas Copco and the first business finance bank SEB, both founded or owned by the Wallenberg group since the mid-19th century.
According to Computer Sweden, Sweden will have a supply gap of 60,000 engineers by 2020. This opens the door to international partnership in the workforce. During 2018, 75 per cent of the work visas in the IT sector came from Indians, making the group one of the most important partners to Swedish companies in the IT sector, which has a major positive impact on the Swedish industry. Invest India, The Government of India's export arm, took a start-up delegation to Stockholm TechWeek in September 2018 and by September 2019, four more delegations to and from India would have taken place within the start-up/scale-up ecosystem. Indian companies are both searching for technologies but also providing Sweden with engineers and talent. For the tourism industry, Indian's are the fastest growing tourist group visiting Sweden, with the number of nights stayed in Sweden increasing by 155 per cent between 2008 – 2016, and by 62 per cent from 2016 to 2017. The word is mainly spread by Swedish government agency Visit Sweden's push in India, a direct flight from Delhi to Stockholm and all the engineers and other Indians living in Sweden inviting relatives to visit.
"Sweden is an incredible place to work with its stunning nature, great welfare system and an amazing work-life balance.  Gender equality is the core of Swedish society resulting in a progressive and safe society. World's first digital economy that gets its fuel from innovation and collaboration in every aspect of life," says Ms Richa Rai of TechMahindra.
Sweden-India trade and impact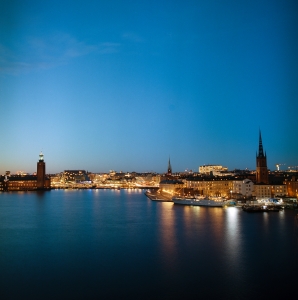 Sweden is dependent on exports and has therefore always been a great friend of international trade. Even though the official trade numbers between Sweden and India are not more than roughly $2.5 billion, the real number is higher given that most of the industrial production of the Swedish medium and large companies are produced in third countries and exported to India. Even investments into India are many times done from subsidiaries around the world. The message here is not to focus on official trade numbers just to allow for better statistics per se, it's rather to focus on the impact of the Swedish companies' footprint and investments in India and vice versa (see IT industry above). About 200 Swedish companies directly employ 185,000 people in India and indirectly employ about 1.3 million. Given that these companies have a clear focus on sustainability, empowerment, skilling and ethics throughout the supply chain, the impact is huge.
Prime Ministers Stefan Löfven and Narendra Modi signed a joint statement on collaboration areas in February 2016, where the most prominent point was the formation of the India Sweden Business Leaders Roundtable (ISBLRT). ISBLRT is the CEO forum between Sweden and India, chaired by Industrialists Marcus Wallenberg on the Swedish side and Baba Kalyani on the Indian side. ISBLRT is made up of 60 top Chairman/CEOs and Owners of some of the largest companies in the world, to address recommendations and areas of collaborations in Digitisation, Defence, Skill Development and Smart Cities, including on start-ups and eco-system collaborations. ISBLRT is managed by secretariats Confederation of Indian Industry and Sweden-India Business Council. In only three years, an equal number of top-level meetings and about seven joint-working group delegations have taken place, and business-results are starting to show. Recommendations by ISBLRT have been put forward at the highest level, and stronger relationships amongst leaders are formed. In April 2018 PM Modi visited Stockholm where two more important agreements were signed; 'Joint Declaration on Sweden-India Innovation Partnership for a Sustainable Future' and the 'Joint Action Plan', both very active, aligned with all MoUs signed over the years and with ISBLRT's agenda. By having these agreements in place, governments, industry (including start-ups) and academia, all work in the same direction with overarching objectives.
The art of creating eco-systems lies in a symbiotic relationship between industry, government and academia, a concept in Sweden called 'Triple-Helix'.
In 2017 Sweden was number one, and in 2018, the runner up to be the most innovative economy in the world. This owes much thanks to its open society, talent, a social welfare system allowing for people to take risks, and a focus on technology and its tech savvy people. Sweden invests 3.3 per cent of GDP in R&D, which is more than most countries in the world, including the US, UK and Germany. Combined with a long history of innovation, this ensures that the Swedish innovative environment is well established and secure.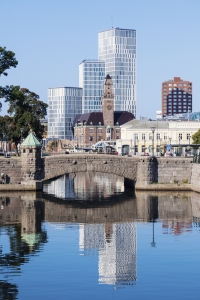 Becoming an innovative company is not done overnight, it takes years to cultivate such a culture. By cooperating and establishing in Sweden, companies will not only get access to talent, but also access to the relevant ecosystem and knowledge on how to create innovative corporate cultures, which can be a fantastic spill-over effect, or a conscious strategy.
Large companies realised some time back that creating their own incubators may not provide the result wanted as much as allowing access through the creation hubs for the innovation ecosystem to flourish. ABB SynerLeap (in Västerås), Ericsson Garage and Combient Foundry (in Stockholm) and Volvo CampX with global ambitions (in Gothenburg) are some examples with exceptional results.
Sweden has one of the highest percentages of unicorns per capita in the world, Stockholm alone has produced seven unicorns, in the likes of Skype, Spotify, TrueCaller, Mojang (Minecraft), King (Candy Crush), Klarna and iZettle.
Being on the top 10 list of most competitive economies in the world (no 9), depending on what a company is searching for, Sweden brings an edge to the investment for companies looking put a check in most boxes.
Recent facts
Current investments into Sweden
In the last 2 years, 2017-18 and into current year 2019, Business Sweden has directly been engaged in a total of 12 investments to Sweden.
The investments range in all Investment Areas; Materials & Bioeconomy, ICT, Life Sciences, Travel & Tourism. Further the investments cover a broad spectrum from acquisition such as Sansera in automotive components taking over MAPE, Trollhättan, to R&D wherein ITC has engaged with RISE/Innventia in a multi-year, multi-layered research projects that consist of cluster research, applications research and bilateral research. Indian Oil Corporation has an independent R&D entity with the department of biotechnology known as DBT-IOC, and is jointly funding an almost $1 million biofuels project with Lund University. ICT investments into Sweden for the mentioned years amount to five, adding to the growing onshore presence of 3,000-4,000 employees. An important investment is the direct line by Air India between Delhi and Stockholm, facilitating further cooperation and investments.
– Srikant Illiuri, Head invest Sweden, Business Sweden
Robin Sukhia is the Secretary General and President of the Sweden-India Business Council.