Driving into Africa with an innovative answer to the ride hailing model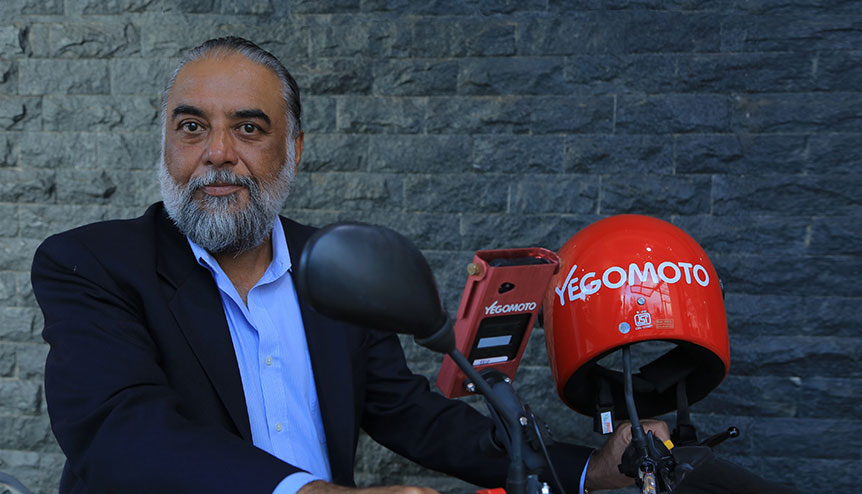 Karanvir Singh is the CEO of Yego Moto. In this interview with 'India Global Business', the serial entrepreneur gives insight into the firm's work in Africa, their plans for India and his holistic approach to business models.
What sets Yego Moto apart in the ride-hailing market?
Yegomoto was launched in Rwanda in 2017 as a pilot for other African nations to organise their taxi industries – a marketplace which is still mostly informal and unregulated across the continent.
There are various ride-hailing apps in Africa, however, this is not a model we have ever aimed to emulate. The willingness and ability of most Africans to actually use a ride-hailing app is something rarely discussed by overseas commentators enthusiastic about taxi-hailing apps. Around 834 million people are still unconnected to the internet in Africa and most don't have a smartphone. Many are not familiar with apps and data is expensive here so most Africans wouldn't use it to hail something they can find on the streets.
With Uber taking some 25 per cent of every ride in commission and sending its profits overseas, it's hard to see what the financial benefits for Africa actually are. The past few months have seen protests by drivers across Africa who simply can't live on the money they earn from the taxi-hailing apps despite back-breaking hours and higher ridership.  The situation in India is quite similar, too.
At Yego, we have taken an entirely different approach and developed an innovative system that is better suited to Africa. We are focused on increasing driver incomes, regulating fares, making roads safer for drivers, passengers, and pedestrians – and providing more transparency to Governments, and other regulatory bodies.
Yego is not just another ride-hailing app. Passengers can hail a car taxi or motorbike taxi on the street or call a 24/7 toll-free service to get a vehicle at their doorstep.
What has Yego done so far? 
In Rwanda, we helped the Government create the regulatory environment for the taxi industry. Consequently, we helped the Government standardise fares for taxi trips throughout Rwanda, putting a much-needed end to the haggling that took place before rides.
We have already installed Intelligent Connected Fare Meters on all car taxis and we are in the process of installing them on every motorcycle in Rwanda. These Meters record real-time speed, location, and other trip details and store them on our Cloud-based Management Platform. This stores information about Vehicle Registration, National ID, Driving License, Physical Fitness etc.
We have set up Rwanda's first centralised Call Centre. Rwanda does not have systematic street addresses, and hence, people use landmarks to locate themselves. At Yego, we can locate the caller on a map and send the driver to the exact pick-up point. All this is done without the passenger having a smartphone, an App or internet data. Our Call Center executives solve the problem of language as they speak Kinyarwanda, French and English.
Yego was named one of Africa's top 10 most innovative companies by Fast Company magazine in the US in 2019. In 2018, Yego won the IoT Product or Service of the Year award at the AfricaCom awards and was named the Best App in Africa for Mobility and Transport at the AppsAfrica awards.
How is the model working on the ground in Rwanda and what are the wider expansion plans?
We have worked closely with the Rwandan Government to ensure that our system is suitable for the needs of drivers, passengers, the police and regulatory bodies. The Government has now made the use of our meters mandatory for all taxis.
To date, Yego ICFMs have been installed on 936 taxi cabs, 825 and motorcycle taxis in Rwanda, Africa. So far, our taxis have completed 1,310,778 trips covering 7,190,434 km.
Passengers love us, because:
With transparent distance-based fares, there is no haggling!
Verified and trained drivers significantly enhance safety.
Mobile money payments mean no need to carry cash or worry about change.
Flexible hailing options – can flag down on the street or call our 24/7 call centre.
Taxi drivers love us, because:
With fixed fares, their earnings have increased by 30 per cent.
No haggling means drivers can use the time saved to take more rides.
Passengers are able to pay for rides digitally, making it compulsory for drivers to open mobile money and bank accounts, thus encouraging a habit of saving.
Our training provides digital literacy that opens new work opportunities.
We automatically generate reminders to renew insurance, license and authorisation etc. ensuring better statutory compliance.
The Government loves us, because:
We have created a National database of verified drivers, owners and vehicles.
We provide real-time tracking and speed monitoring.
We provide big data analytics for governance and planning.
We expose a substantial new tax revenue opportunity.
The estimated 25 million taxis in Africa generate a daily revenue in excess of $500 million or $180+ billion a year. Virtually, none of this money generates any tax revenue, so it does not contribute to building infrastructure that the countries so desperately need.
Our expansion plans
With over 25 million Taxis that need to be organised in Africa, our future scale and growth are looking bright.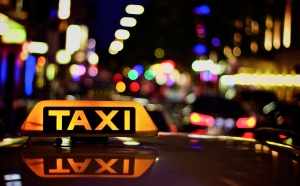 Before entering a new country, we carry out in-depth market studies to ascertain user behaviour, affordability, and literacy levels.
We are also working directly with Governments to ensure that our system is suitable for the needs of drivers, passengers, the police, and regulatory bodies.
As a result, launches in Uganda and Kenya are imminent with more countries to follow in 2019.
Is the model likely to be embraced by India in the future?
Yes, we are currently engaged in conversations with various State Governments and have received a very positive response.
Our model is very different from the current ride-hailing apps that drivers are so unhappy with as it addresses the needs of higher driver income, regulated fares and enhanced safety and security of both the passenger and the driver.
How would you trace the birth of this concept?
I am a big fan of Africa, a continent that is developing rapidly. I came to Rwanda to identify areas where I could help make life easier for the people living and working here. I am pleased to say that the taxi industry is on-track to becoming comparable to that of many other model nations.
What is the broad spectrum of innovations offered by Yego Innovision?
By organising the informal means of transportation, we have also created an integrated logistics and payments platform.
Our IoT Platform provides an ecosystem that will also be used by other start-ups to create marketplaces. Yego can provide last-mile delivery of food, groceries, and even bring individual contractors to people's doorsteps. This significantly enhances revenue opportunities for all types of contractors, as well as Yego.
Finally, how does being a Global Indian influence your personal and professional goals?
I don't believe in business models that throw away money to acquire customers in the belief that growth at any cost will ensure future success.
Companies must have a viable business model to succeed in the short and long-term; I guess I am more old school and pragmatic in my approach.
My guiding principle is being fair to all stakeholders, running an ethical business, being focused, and giving back to our community.
I believe in a double bottom line – that driving impact while still running a profitable business is possible.