Original storytelling is key in this day and age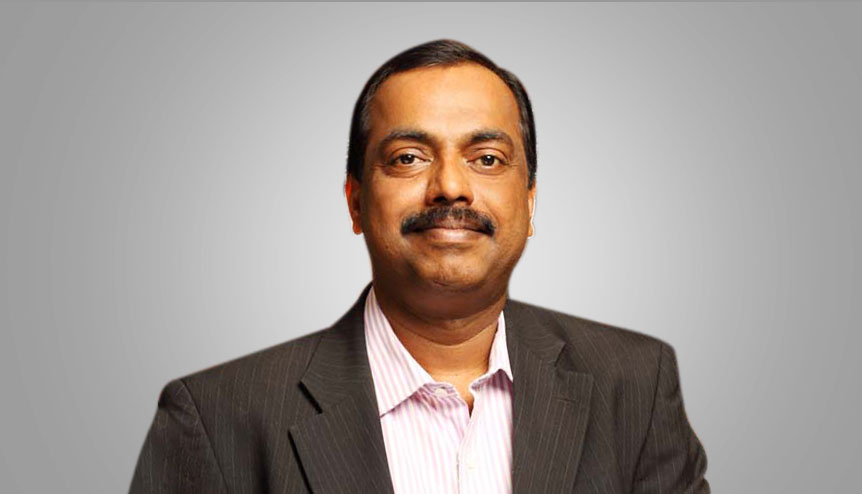 India is slowly becoming one of leading animation and content producing countries in the world. In this interview with 'India Global Business', P. Jayakumar, CEO, Toonz Media Group, discusses content creation, India's position in the digital media arena as well as the company's global vision.
What are the driving factors behind the European acquisitions and other global inroads?
Over the past years, Toonz has increased its global footprint, expanding its presence around the world through co-production and licensing partnerships, setting up production, distribution and sales offices in strategic cities as well as our own broadcast and consumer products divisions. So now, we are perfectly positioned – in our 20th year – to meet the industry demands and seize opportunities to enable Toonz Media Group's growth into our third decade.
The digital distribution market is where Toonz has seen plentiful growth in the past few years. As a result, we have invested heavily into the digital space, setting up our own digital channels under the 'Chotoonz' label and other kids entertainment channels in different languages, aimed at different target groups around the world. To give you an idea of the scope, our 11 channels have a combined subscriber base of 6 million and have generated close to 6 billion watch time minutes and 4 billion views.
We have also been investing in the distribution arena. Purchasing the Spanish leading right management distribution entity, Imira Entertainment, has enabled Toonz to have a fully operational global content distribution division with regional sales teams to address Asia Pacific, EMEA, LATAM, and North America. We strongly believe that in order to cater for local and regional programming needs, we need to have experts in the regions on the ground and creating partnerships and continual dialogue working relationships. We have hand-picked top sales managers for each region to represent Imira's 100+ title and 3000 half hour catalogue.
This 2019, we will be announcing the acquisition of an important European production studio which will enable us to become a full 360 outfit and will help us to grow more globally.
In the education space, which is an important part of Toonz's legacy and commitment to future generations of artists and talent, we have recently expanded our Toonz Academy activities into Africa in a joint venture with the African Animation Network. Africa is growing in animation and storytelling terms and hence, is both geographically and historically of significant importance to Toonz. There, we will both nurture talent and get involved in the production of local ideas with the capacity to engage globally as well as regionally.
The Animation Masters Summit, celebrated in Trivandrum this 3 and 4 May, is our yearly get-together of Indian and overseas exceptional professionals and young up and coming talent in an interactive environment. Here, the 'Masters' share their insights and experience and the animators, artists and creative talent who attend can learn first-hand and be inspired to continue their path into the global animation space. This year's theme was "Connecting Content: Seeing the Big Picture" and was a deep-dive into the world's animation industry, where it is today, and what trends are we seeing along the path ahead.
Can India be counted as a world leader in the animation industry yet?
India is today, for sure, one of the leading animation producers and content creators. It is the vision and commitment of companies such as Toonz which have helped put India on the animation industry map and made it as a continent a competitive force – both in economic and talent terms – spearheading international networks, IP owners and producers in Europe, North America and in the Asia Pacific regions, to work in India for the creation of their content.
While India essentially started out mainly as a servicing country to large entertainment groups, over time it has converted into a stand-alone IP development and production industry while maintaining its position on contract work, giving rise to much more India developed and produced content. The rising pool of animation and special effects artists and talents certainly makes India an attractive proposition, over and above pure economic benefits.
Are traditional Indian stories making a global impact through animation?
India has always had a very rich culture and storytelling which has crossed international frontiers for centuries. Since the start of the Indian Animation Industry, around two decades ago when Toonz was created, this culture and tradition began to be reflected in animation series and feature films, and nowadays many of India's fines stories have been sold and dubbed for an international audience.
Having said that, mythological stories are generally complex and need to be simplified for the worldwide audience. The simplification of traditional Indian content is still in its nascent stages and needs to go a long way. Currently, such stories have had a good impact on select markets in the South and South-East Asia. The story-telling aspect of such content needs to be fine-tuned and enhanced, perhaps traditional Indian content would then be more widely appreciated.
What are the kind of innovations in the sector you have witnessed over the years?
Technology is what drives this industry and has allowed visual and emotional experiences to be created beyond our imagination. At Toonz, our artists are well-immersed into all technological aspects and software advances, conscience of the need for visually engaging animation and special effects for the every-so more demanding kids and family audiences.
But technology alone is not enough. Original storytelling is key in this day and age to differentiate one's series, shorts or films from others in the market. With the increase in platforms available and new devices for kids to connect with content, what will keep kids hungry for more is an original story with solid editorial lines. Storytelling is an important part of our journey into developing new content, and this year, we have created an initiative called the 'Cocoon Concept lab' which is a programme designed to support original ideas and story-telling initiatives for their development through the Toonz Studio.
Would you say animation is taken as a serious enough business yet?
Animation is a very serious business, which can be seen from the size of the global industry. By looking at how major US studios such as Pixar and Dreamworks or leading kids' networks such as Disney, Turner/Cartoon Network and Nickelodeon invest in IP development and creation and production, we can see the scale of the industry. What has become a growing trend is Merchandising and Licensing, which now generates around a third of total animation industry revenues. So, when developing IPS, we very much bear consumer products in mind to make the brand as well-rounded as possible to capitalise in on this growing business. We do this through our own recently created L&M division.
Is India's digital media space well regulated? What are some of the untapped areas of growth?
It wouldn't be possible to opine that the level of regulation for the digital media space in India is on par with the western world or even what we have for Indian television broadcast. We also do not have regulations similar to the European GDPR in place here in India, but the importance of this is being discussed in various government forums and some regulations may be implemented in the near future.
I believe that India's digital market is still in its growing stages and there are plenty of areas of untapped potential, especially in the kids sector. For example, AR/VR. While gaming is popular amongst urban masses, majority of the kids audience have not taken to AR/VR yet. There's also plenty of potential in the field of content-based e-learning and interactive digital content.
What drove you personally to the field of animation?
I came into this field quite by accident. I have a background in finance and had a chance meeting with two American gentlemen who wanted to establish a world-class studio in India. I joined Toonz as the CFO and, over a period of time, moved into operations and eventually became the CEO. Although I believe that I'm alien to the creative field in the sense that I'm not an artist myself, I have a genuine interest and passion in this interesting art form of animation. It's dynamic, with plenty of scope for innovation. It has been a great run with Toonz!