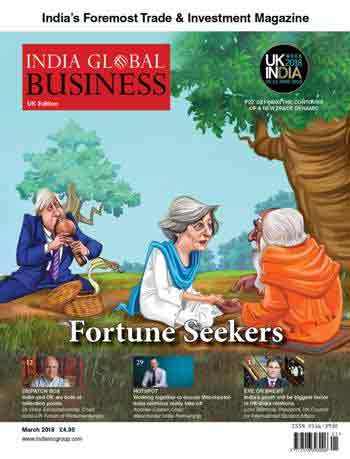 UK Edition-March 2018
India Inc. Staff
Discounting foreign students from migrant calculations will greatly benefit the British economy. India is a country of over 1.3 billion [...]
India Inc. presents its new-look UK Edition of 'India Global Business' packed with special segments such as Eye on Brexit and a special Commonwealth focus besides an array of analyses and in-depth features.
India Inc. Staff
The chief of a Commonwealth parliamentary body delves into what the Commonwealth Heads of Government Meeting (CHOGM) has in store. Towards a Common Future is the theme for the Commonwealth Heads of Government Meeting (CHOGM) this year. With 60 per [...]
India Inc. Staff
'New World Wealth' recently reported that 7,000 ultra-rich Indians moved overseas to various locations in 2017, including the UK.  A financial expert analyses the tax scenario in the country to weigh up its attractions. The focus of this report is [...]
India Inc. Staff
Sanjiv Chadha is the Regional Head for the UK for State Bank of India (SBI), India's largest state-owned bank. The London-based executive, also Chair of the Association of Indian Banks in the UK, took time out for 'India Global Business' [...]
India Inc. Staff
The Budget opens up wide scope for private sector participation in sectors such as healthcare. India's Union Budget 2018-19, presented by the Finance Minister on 1 February 2018, reaffirms the government's focus on keeping the Indian economy on an inclusive [...]
India Inc. Staff
From oil and gas to FMCG, Indian companies made their mark around the world in recent weeks. India gets stake in Abu Dhabi oil Indian companies agreed to pay $600 million for a stake in one of Abu Dhabi's biggest [...]
India Inc. Staff
The Commonwealth Heads of Government (CHOGM) meeting in London in April is expected to be the most ground-breaking summit for the bloc of 53 nations. When Narendra Modi arrives for the Commonwealth Heads of Government (CHOGM) meeting in London in [...]
India Inc. Staff
Among the best global partners, India and UK will find during this transformational phase are each other. TheIndia-United Kingdom relationship is so old, so multi-faceted and so rich in its cultural, economic and people-to-people dimensions that it would appear that [...]
India Inc. Staff
Policy incentives, support organisations, universities and large corporates have all played a vital role in the evolution of an innovation-led scenario in India. Over the centuries innovation has been a key change agent the world over in an effort to [...]
India Inc. Staff
Discounting foreign students from migrant calculations will greatly benefit the British economy. India is a country of over 1.3 billion people, over half of whom are aged 25 and under. The UK-India partnership must benefit the youth of India if [...]
India Inc. Staff
The Chair of the Manchester India Partnership explains the benefits of connectivity this new tie-up would bring India and the UK. It is a great honour to have been named chairman of the Manchester India Partnership and to have launched [...]
India Inc. Staff
There appears to be awareness that India's relations with the Association of South East Asian Nations (ASEAN) must move beyond symbolism. One of Narendra Modi's first foreign policy initiatives called on the country to reinvigorate its "Look East" policy, making [...]
India Inc. Staff
The co-chair of the India-UK Legal Exchange Programme lays out the benefits of closer ties in the sector. "Lawyers are the cement of society" are the famous words attributed to the world-renowned Cambridge scholar Glanville Williams QC. Following the referendum [...]
India Inc. Staff
The signs are ominous. Recent utterances by the US President and top administration officials point towards more punitive import tariffs and entry restrictions to protect American industry. This could beget retaliation from China and others and seriously undermine the incipient [...]
India Inc. Staff
New approaches to charitable giving, such as innovative finance and impact bonds, are crucial to achieve impact at scale in countries like India. South Asia is home to 20 per cent of the world's population. It is also home to 33 [...]
India Inc. Staff
Businesses, the diaspora and policy powerhouses will all need to work in tandem to build lasting UK-India ties, writes India Inc. Founder & CEO Manoj Ladwa. This year, there is an important chance to reassess the strength of India's bond [...]
India Inc. Staff
Tech major Dyson leads the charge of investments in the Indian market as Make in India makes its automotive mark. Tyremarket.com raises UK funds Bengaluru-based online tyre retailer Tyremarket.com has raised around $500,000 from UK-based online tyre retailer Blackcircles.com's founder [...]
India Inc. Staff
ASEAN is heavily dependent on China for trade but distrust between the two in South China Sea offers an opening for India to enhance its stature in the region. Every year, as India celebrates the birth of its Republic in [...]
India Inc. Staff
Like the under-performing India-UK relationship, bilateral ties between India and Canada present another conundrum. To call the India-Canada relationship underwhelming would be, well, an understatement. Bilateral trade between two of the world's largest economies – India is the world's sixth-largest [...]
India Inc. Staff
Lord Jonathan Marland, Chair of the Commonwealth Enterprise and Investment Council (CWEIC), presents his view on how the utilisation of the Commonwealth network can help India achieve its international trade and investment targets. One of the most notable elements of [...]
India Inc. Staff
The India-UK relationship is one that is punching well below its weight in bilateral and international matters because it has been allowed to drift. A little more understanding of each other's compulsions can reinvigorate ties and make it a game-changing [...]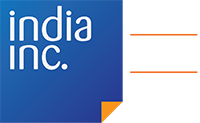 Sign-up to receive
FREE newsletters and regular
updates from India Inc.