India's Youth Will Be Biggest Factor In UK-India Relations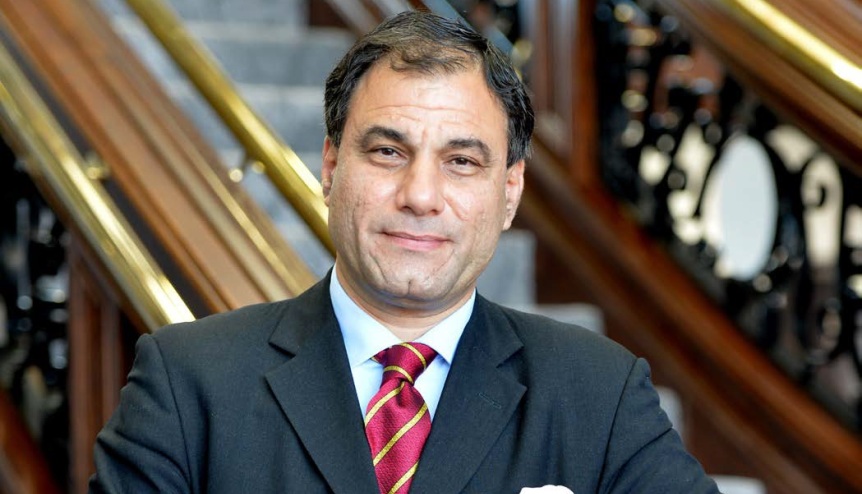 Discounting foreign students from migrant calculations will greatly benefit the British economy.
India is a country of over 1.3 billion people, over half of whom are aged 25 and under. The UK-India partnership must benefit the youth of India if it is going to reach its full potential.
To achieve this, the UK's higher education sector must play a leading role in building that bond between the UK and India and any prospective trade deal must include concessions on the freedom of movement between the two great nations, particularly for students.
There has been some good news in recent months, with the number of Indian students in the UK showing some signs of recovery since it fell from its peak in 2010. With the roll-out of the Tier 4 visa pilot across 23 more universities in December last year, international students, including Indian students, at 27 selective universities in the UK will no longer have to leave the UK before applying for a permit to work after they complete their studies.
One of my proudest moments as a peer in the House of Lords took place in 2007, when I tabled a motion regarding international students, which led to the institution of the post-study work visa for international students at British universities the following year.
The post-study work visa allowed students from across the world, but in particular students from India, to work in the UK for two years after graduating, helping them to pay off their student loans, earn valuable work experience, boost the British economy, contribute to the exchequer and help to build generation-long links between the UK and their country of origin.
For many, the ability to work in the UK is a huge incentive. For others whose study is sponsored by organisations and businesses, being able to work in the UK and pay back part of their student loan is essential.
As Home Secretary, Theresa May abolished the post-study work visa in 2012 and continued to count students as immigrants, in her misguided belief that students were overstaying their visas and using the education system as a stepping stone to working in the UK, illegally.
The unwillingness to sponsor students to study in the UK stems directly from this decision to remove the two-year post-study work visa, which is the reason for the downward trend in international students coming to the UK.
By 2015, the number of Indian students had halved since its peak in 2010, at 16,745. We urgently need a target to increase the number of international students enrolling at our great universities.
Instead, our Prime Minister Theresa May continues, despite all the evidence, to include students in net migration calculations and in the arbitrary target to reduce net migration to the tens of thousands.
International students are not immigrants. Home Office e-exit check data from 2015, leaked to 'The Times' last year, revealed that only around 4,500 international students overstayed their visa in 2015. Theresa May had earlier sought to justify her position by stating, using only experimental statistics, that the number was closer to 100,000.
Everyone, from leading economists to the British public and even members of our Prime Minister's own Cabinet want us to end this economically illiterate practice of including students in net migration figures and maintaining policies that actually deter students from coming here.
Almost three quarters of the British public would like to see more students come from overseas to study here, according to a ComRes poll taken in April 2017 – after the EU referendum, in which immigration proved a pivotal issue. Three quarters of those polled would like students to stay and work for a fixed period, and only 26 per cent consider them to be migrants.
Economists rightly point out that international students contribute over £25 billion to the UK economy every year.
And even Theresa May's own Cabinet overwhelmingly support the idea of removing international students from net migration calculations. The Prime Minister risks not only discrediting her government over this issue but also the UK's reputation around the world as an open and welcoming destination for students, researchers and entrepreneurs.
UK universities are among the very best in the world, along with those in the United States. Our universities are an enormous source of soft power – essential for a small nation like the UK, making up just 1 per cent of the world's population. Research by the Higher Education Policy Institute (HEPI) last year showed that 48 heads of state and heads of government globally have a UK university degree – more than in any other country in the world.
And India, the fastest-growing major economy in the world with a proportionately young demographic, is driving the growth in student mobility across the world.
The Organisation for Economic Cooperation and Development (OECD) estimates that the number of students studying outside of their home country more than doubled between 2000 and 2011, and it continues to rise by 6-7 per cent each year. Against this backdrop, the UK may be up to £9 billion poorer each year owing to policies on student mobility, according to research by Parthenon EY for ExEd in 2016.
The UK government must drop international students from its net migration calculations and should instead seek to have a target to increase the number of international students – to plug this gap.
Lord Bilimoria is the President of the UK Council for International Student Affairs and Founding-Chairman of the UK-India Business Council (UKIBC).