India and the Commonwealth — Opportunity to set a dynamic new agenda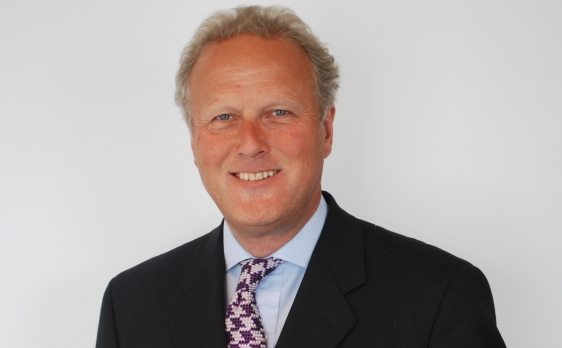 Lord Jonathan Marland, Chair of the Commonwealth Enterprise and Investment Council (CWEIC), presents his view on how the utilisation of the Commonwealth network can help India achieve its international trade and investment targets.

One of the most notable elements of the India-UK relationship in recent years is the complete absence of the Commonwealth in our bilateral discourse. We quite rightly talk about the values we share — values of democracy, responsibility, the rule of law and fair play — yet, we never speak about them through the lens of the Commonwealth, the network that both countries played key roles in establishing and that also promotes these values across the 52 member-states (now 53 with The Gambia).
Indian Perspective
A proactive Commonwealth trade and investment agenda could carry with it key benefits. Firstly, as key parts of the world are beginning to turn inward, India and the UK could take a leading role in opening up the free trading opportunities around the world that continue to be key drivers of global prosperity. Secondly, as India looks to develop its penetration into vital emerging African markets, the Commonwealth could help India to realise its ambitious $90 billion African trade target. Finally, as India continues its ascent in international affairs as a potential superpower, the Commonwealth could be a very valuable conduit for spreading its values of democracy, tolerance and empowerment.
Facts & Figures
The Commonwealth is a market of 2.2 billion citizens, 60 per cent of whom are under the age of thirty. By 2020 this will account for 40 per cent of the global workforce. Also by 2020, it is expected to contain 1 billion middle class consumers. Between 2013 and 2015, Commonwealth countries were expected to grow at a combined rate of 4.1 per cent in comparison to 1.8 per cent in the EU and 2.6 per cent in the US. In addition to all this, owing to the shared use of the English language as well as shared values and similar legal and regulatory systems, the Commonwealth Secretariat estimates that trade costs between Commonwealth member countries are on an average 19 per cent lower than with non-Commonwealth countries. It has been projected that relatively modest coordinated trade facilitation measures and improvements in logistics would increase Commonwealth exports by £86 billion annually, boosting Commonwealth GDP by £122 billion and creating 24 million new jobs.
African Markets
Deepening economic ties with Africa has become a key Indian strategic goal. With its abundant natural resources, status as the continent with the fastest economic growth in the world and rapidly-increasing population, it is easy to see why. In 2015, India unveiled plans to inject $10 billion worth of finance into a host of African development projects whilst pledging grant assistance of $600 million. Nurturing trade with the Commonwealth could help India get closer to this figure and would help it become a more effective counterbalance in the region. A coherent African trade and development agenda with the entire Commonwealth network behind it would be one that would bring together a joint economic capacity on par with any in the world.
Commonwealth Agenda
As part of its founding principles, the Commonwealth already has in place commitments to the promotion of democracy, peace and security, good governance, sustainable development and gender equality to name just a few. Developing a business agenda through this framework would signal to countries within and outside of the network that it means to act as a force for good in the international system with a sustainable economic growth model at its roots. This is an agenda that the Commonwealth Enterprise and Investment Council is also already pushing. With its mandate for promoting investment and employment opportunities in member states, as well as helping to establish the 'conditions for growth' across the network, the foundations for more coordinated activity amongst governments is already in place.
Conclusion
There is a significant business case for India developing a full and central role for itself within the Commonwealth. This underutilised network has already generated a hugely-impressive record for economic growth in the absence of any formal government policy mechanisms to bring this about. Now, at a time of stagnating global trade and uncertainty, it is clearly an opportune moment for member states to coordinate in a more active fashion. India, with its status as one of the most populous and fastest-growing countries in the world is in a prime position to lead such an agenda. With huge opportunities available across the Commonwealth, India can use the Commonwealth network to launch a dynamic new international trade and investment agenda and, in doing so, signal to its partners that it has well and truly arrived upon the international stage.
The above are extracts from one of the chapters from 'Winning Partnership: India-UK Relations Beyond Brexit', edited by India Inc. Founder & CEO Manoj Ladwa.