CHOGM 2018: Towards a common future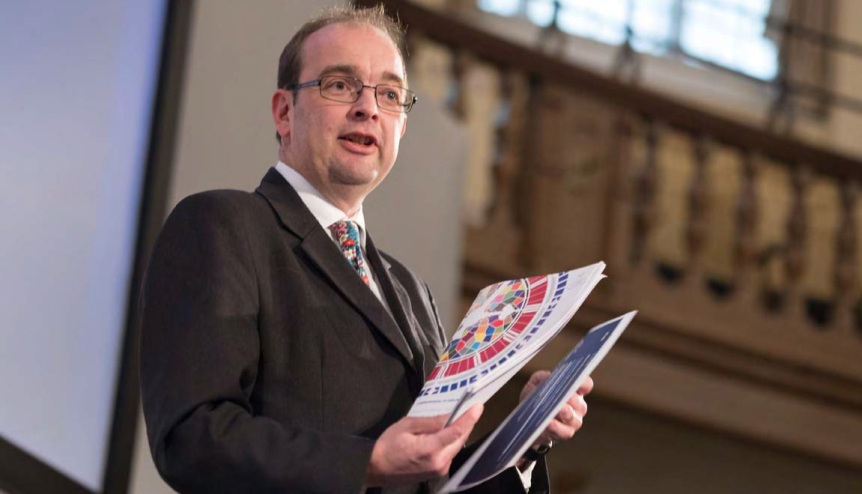 The chief of a Commonwealth parliamentary body delves into what the Commonwealth Heads of Government Meeting (CHOGM) has in store.

Towards a Common Future is the theme for the Commonwealth Heads of Government Meeting (CHOGM) this year. With 60 per cent of the Commonwealth population below the age of 30, it is no surprise that theme is focussed on the future.
The theme will explore how the unique organisation can be revitalised to maintain its relevance and will be the focus of the UK-hosted CHOGM this April. This will be followed by a two-year period, which will see the UK as the Commonwealth Chair-in-Office. Leaders from member-countries of the Commonwealth will convene in London and Windsor to reaffirm our common values, address the global challenges we face, and agree on how to work to create a better future for all 2.4 billion citizens.
Ahead of the bi-annual CHOGM, nearly 100 Commonwealth parliamentarians and youth delegates arrived in a cold and snowy London in February for the first-ever Commonwealth Parliamentarians' Forum, hosted by the Commonwealth Parliamentary Association UK (CPA UK). The forum was a unique platform for parliamentarians with varied economies to discuss issues such as mass migrations to cities, employment trends and the booming tech industries.
Backdrop
From India's 1.2 billion people to Nauru's population of 11,000, the Commonwealth is a uniquely diverse organisation that spans across six continents. It has both advanced and developing economies estimated at a combined GDP of $10.4 trillion in 2017, and is expected to reach $13 trillion in 2020. Furthermore, economic relations within the Commonwealth have meant that trade costs are on average 19 per cent less between member nations.
India has a growing workforce and plays a large role in the Commonwealth when it comes to prosperity, with one of the highest GDPs in the Commonwealth and home to five of the top 20 global emerging cities: New Delhi, Mumbai, Bangalore, Kolkata and Chennai.
Despite the appealing economic facts, the Commonwealth is not just about prosperity. It's an organisation of shared values and principles and allegiance to the Commonwealth Charter. This year's theme – Towards a Common Future – also has four sub-themes: sustainability, fairness, security, and prosperity. These will form the basis of discussions between April 16-18 at CHOGM.
Parliament's role
The Commonwealth Parliamentarians' Forum in February was the first time parliamentarians were given the space to explore and discuss the themes and issues ahead of a Commonwealth Summit. It is vital to involve parliamentarians in these discussions, so that Commonwealth democracies can also feed into CHOGM via their governments.
Using varied techniques, the forum brought out and shared best practice among Commonwealth parliamentarians in a way that has not happened before. Between them having more than 427 years of experience of being a parliamentarian, there were opportunities to collaborate, to apply new learning, and to grow networks.
Parliamentary representatives from the Lok Sabha – Shri Rajiv Pratap Rudy and Smt. Mala Rajya Laxmi Shah – and from the Rajya Sabha – Shri Vivek Gupta and Shri Om Prakash Mathur – took part in lively discussions and heard from expert panellists to better inform them of the issues and challenges that will be discussed at CHOGM. These ranged from global health, freedom of religion and financing for development. It was clear however that climate change was at the top of the agenda for many of the island nations, as they bear the brunt of its damage yet receive minimal funding to support their green initiatives.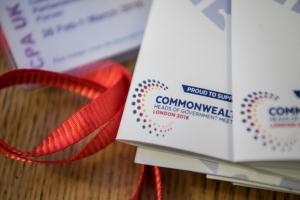 Climate change challenge
A concrete take-away of the forum was an initiative to take action on climate change, proposed by a Youth Delegate and sponsored by a parliamentarian from the Cayman Islands. A letter is being sent to the UK Prime Minister, the Rt Hon. Theresa May MP, as the Chair of the Commonwealth, which has been signed by over 50 Commonwealth delegates calling for a Climate Change Committee to be formed.
The forum not only brought together parliamentarians, but also 10 bright and ambitious youth delegates, highlighting the significance of a future-oriented and renewed Commonwealth. Hearing their perspectives on pressing issues was both refreshing and energising; it kept the youth focus of the Commonwealth at the heart of discussions and sessions, and held parliamentarians accountable.
As parliamentarians, we have a mandate to represent citizens from all walks of life and to ensure they get the best possible standard of living. We do this by holding the government of the day to account on matters such as the implementation of the Sustainable Development Goals (SDGs). During the Forum, Professor Prajapati Trivedi, Director of Economic, Youth & Sustainable Directorate at the Commonwealth Secretariat, fleshed out the most common flaws in implementing SDGs and offered constructive insights on how to move past these flaws and stimulate effective implementation.
Way forward
Whether it means forming Implementation Committees or involving parliamentarians in the scrutiny and reviews of international conventions, the forum enabled parliamentarians to generate and share these parliamentary strengthening ideas.
Throughout the forum, parliamentarians were inspired to take an active role in the delivery and implementation of the CHOGM outcomes, and to ensure that actions are not only proposed, but also concretely followed up on.
Fellow parliamentarians from across the Commonwealth have now returned to their countries, better informed to influence and encourage their respective governments.
CHOGM will take place in April in London and the Commonwealth Heads of Government, including Indian Prime Minister Narendra Modi, are expected to come together and set agendas and priorities for the coming two years. It is therefore vital that between now and then, parliamentarians ensure their governments are well-equipped with the views of their democratic institutions in order to effectively represent their citizens.
The next two years will be an opportunity for the UK to continue strengthening its ties with Commonwealth members such as India, and to remind everyone that the Commonwealth is alive and kicking with a secure, sustainable, fair and prosperous future for generations to come.
Now that the first Commonwealth Parliamentarians' Forum has been a success, we (as well as many of the delegates) hope there will a forum ahead of the next CHOGM in Kuala Lumpur, Malaysia, in 2020.
James Duddridge, a Conservative Party MP, is Chair of the Commonwealth Parliamentary Association UK (CPA UK).