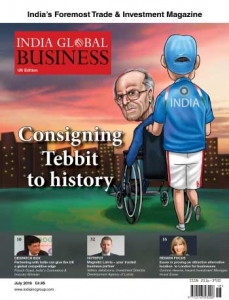 UK Edition – July 2019
Saloni Shah
The UK Parliament's influential Foreign Affairs Committee (FAC), in its recent 'Building Bridges: Reawakening UK-India ties' report, had warned that [...]
The UK Edition this time does a deep dive on the five key priorities before Britain's new Prime Minister, Boris Johnson, within the India-UK space. He takes charge with the most ethnically diverse Cabinet in British history, consigning the outdated Tebbit Test to history once and for all. A range of analyses and expert views complete the rest of the package.
Manoj Ladwa
By appointing the most ethnically diverse Cabinet in history, Boris Johnson has consigned the 'Tebbit Test' to history. He must [...]
Saloni Shah
Xeros technologies recently entered the Indian market through a collaboration with IFB industries. 'India Global Business' interviewed Xeros CEO Mark [...]
Saloni Shah
Rahul Tabhane is the Country Head for India at UK Export Finance. In this interview with 'India Global Business' he [...]
Saloni Shah
A venture capitalist elaborates on a tie-up between Pontaq and London's Royal Albert Dock which led to the creation of [...]
Saloni Shah
42Gears is a leading enterprise mobility vendor. We recently interviewed here Onkar Singh, the company's Founder runs through the Bangalore-headquartered company's [...]
Saloni Shah
The UK Start-up visa creates a huge opportunity in the UK to welcome more foreign entrepreneurs. For the last few [...]
Saloni Shah
Can the Commonwealth serve as a body seeking to forge a commonly-accepted approach to global challenges? Or is it still [...]
Saloni Shah
For India to fulfil its full potential, it must first tackle its skills crisis and ensure its students today are [...]
Saloni Shah
Dr Yoge Patel, CEO of Blue Bear Systems Research, an autonomy and unmanned systems development, shares her thoughts on the [...]
Saloni Shah
By proposing a free trade agreement with Africa and by extending a $50-million grant to Niger to host the African [...]
Saloni Shah
The President of the UK Council for International Student Affairs, outlines why it is imperative for Britain to formulate a [...]
Saloni Shah
The chief of the Corporate Social Responsibility wing of a leading communications services multinational gives an insight into the vision [...]
Saloni Shah
The director of Sampad, an acclaimed arts organisation in the UK, elaborates on the importance of promoting soft power in the [...]
Saloni Shah
Tata Motors' owned Jaguar Land Rover (JLR) recently secured a crucial loan guarantee from the UK government to focus on [...]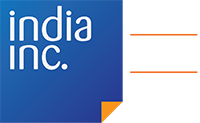 Sign-up to receive
FREE newsletters and regular
updates from India Inc.