India sees big opportunities in Africa, a counterpoint to China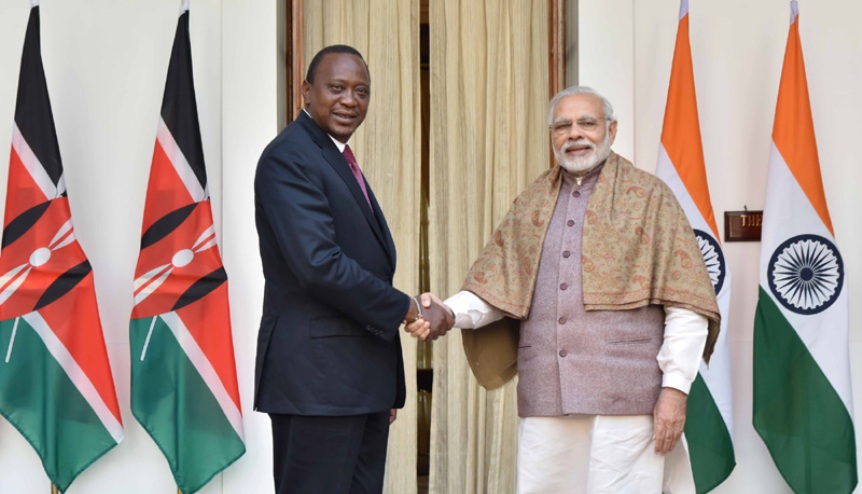 By proposing a free trade agreement with Africa and by extending a $50-million grant to Niger to host the African Union Summit, the Modi government has signalled that it will continue to champion close collaboration and partnership with Africa.
If Africa were a country, it would be the world's seventh-largest economy. Then, more than 30 of the 54 nations in Africa are democracies. And Africa has the largest concentration of Indians or Indian origin people outside the sub-continent.
In a clear signal that Indian Prime Minister Narendra Modi will continue to reach out to Africa,  as he had done in his first term in power, the Indian government gave the Government of Niger a grant of $50 million, which the Sub-Saharan West African nation has used to fund the African Union Summit it hosted earlier in July.
This is in keeping with Modi's vision of emerging as a partner in the development of Africa – as opposed to the exploitative model adopted by some others. And though India's engagement with Africa is still heavily skewed in favour of crude oil imports from Nigeria and minerals imports from other countries, trade between India and Africa is growing fast and encompassing other goods and services as well.
Large trading partner
Indian auto majors Tata Motors and Mahindra & Mahindra have a large presence across Africa while Japanese and Korean auto majors such as Suzuki and Hyundai feed large parts of demand in Africa for their vehicles from factories in India.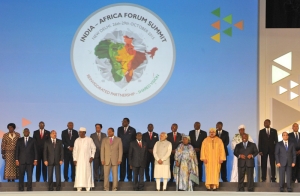 Airtel, India's third-largest telecom company, is a major player in the African mobile telephony and internet sector even as a host of Indian companies, such as Larsen &Toubro, the wider Tata Group, the AV Birla Group and others have carved out a large niche for the Indian corporate sector in the continent.
India, which was a late entrant into Africa, is playing catch-up with China and traditional powerhouses such as the US, the UK and France. But despite this handicap, it has already become the fifth largest investor in Africa with cumulative foreign direct outflows of more than $54 billion in 2017-18, according to the latest available figures.
Bilateral trade between Africa and India was a healthy $63 billion in 2017-18, a growth of more than 21 per cent from the previous year. This marks a more than eight-fold increase from $7.5 billion in 2001 and makes India Africa's fourth largest trading partner, according to a 2018 EXIM Bank of India report titled "Deepening South South Collaboration: An Analysis of Africa and India's Trade and Investment".
Pharmacist to Africa
The large footprint of India's generics drugs industry in Africa has to be seen in this context. By producing cheap versions of expensive off-patent medicines, Indian companies such as Cipla, Sun Pharma, Dr Reddy's Laboratories, Lupin, etc., have helped save millions of lives in Africa (and elsewhere).
These companies even helped temper the effects of what many global experts feared would become a major HIV AIDS epidemic in Africa.
This has won India tremendous goodwill both among African governments as well as with the common people.
Strategic dimension to ties
There is a strategic aspect to the Modi government's heightened and focused outreach to Africa. Traditionally, Indian Ocean and the arc between the East African littoral states and the Gulf of Malacca has been considered India's sphere of influence.
But in recent times, China has made major inroads in this region, even setting up outposts that can be converted into full fledged military stations at short notice in some Indian Ocean island nations and in some African countries.
To counter this and retain its influence in the region, India has to forge close ties with African nations. And Modi, who has used people-to-people links as an integral part of his foreign policy matrix – most notably with the UK and the US – has used India's historical ties with African to cement bilateral economic and strategic cooperation.
Complementing synergies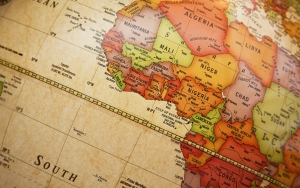 Tremendous synergies exist between Africa and India. In the past, New Delhi had failed to fully capitalise on this, thus, leaving the field open to other countries to steal a march over India.
Recognising this early, Modi spearheaded an unprecedented intensification of India's political, strategic and trade outreach with Africa. During his first term as Prime Minister from 2014-19, the Indian President, Vice President and Modi conducted 29 visits to different African countries, including several at ministerial level.
Then, in another unprecedented show of solidarity, he hosted the India Africa Summit in 2015, which was attended by 41 of Africa's 54 heads of state or government. Apart from this, India hosted as many as 35 visits from leading African political leaders; and almost every important minister of the Modi government visited the continent at least once.
Narrow base
Despite the growing trade and cooperation and the impressive rate of growth, commercial ties between Africa and India are still driven by a very limited number of items. Primary commodities and natural resources account for 75 per cent of Africa's exports to India. India's exports to Africa are dominated by refined petroleum and pharmaceutical products; over the last five years, these two products have accounted for about 40 per cent of total exports into African markets, says the EXIM Bank report.
Partnership model of growth
In order to expand this narrow base and increase engagement between Africa and India, the Modi government has proposed that the two sides should work towards entering into a free trade agreement (FTA) or, failing that, a preferential trade agreement (PTA).
Addressing the 14th CII_EXIM Bank Conclave on India Africa Project Partnership in New Delhi in March this year, then Indian Commerce Minister Suresh Prabhu said: "The proposed FTA should look to first benefit Africa and help increase its share in the global market place. We have a common future. We don't want to do anything at the expense of Africa. We want you to get into an FTA (with India) that will benefit Africa first."
This is in keeping with Modi's vision of emerging as a partner in Africa's development journey and to offer these countries an alternative to the extractive and exploitative bilateral ties they have been subjected to so far.
This approach is important as the limits of the other model are already being tested in several African and Asian countries.
Though India cannot match China in terms of financial or even project execution capacity, despite its efforts to offer Africa a more benevolent alternative to the trillion-dollar Belt and Road Initiative (BRI) in collaboration with Japan, it remains a fact that many Chinese projects are facing strong resistance at several places. For example, Tanzania recently suspended a $10 billion port project being financed and executed by China, calling it "exploitative". Then, Sierra Leone, too, had suspended a Chinese-financed airport project on the same grounds.
"India's partnership with Africa is based on a model of cooperation which is responsive to the needs of African countries. It is demand-driven and free of conditionalities. It is based on our history of friendship, historical ties and a sense of deep solidarity," T.S. Tirumurti, Secretary (Economic Relations) in India's External Affairs Ministry Tirumurti had told the media in May.
This continuity in policy and the new paradigm of bilateral engagement pursued by the Modi government, thus, promises to deepen the already wide engagement between New Delhi and Africa.