Global Britain set to welcome foreign start-ups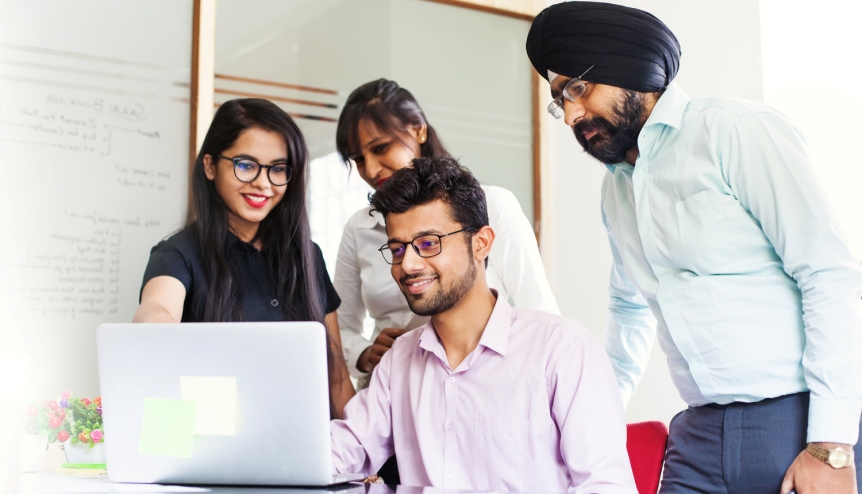 The UK Start-up visa creates a huge opportunity in the UK to welcome more foreign entrepreneurs.
For the last few years every UK-India business dialogue invariably has two distinct topics amongst others, Brexit and Visas. The visa issue has been long discussed in various forums and as a result there has been a ray of hope with the new immigration white paper which was released earlier this year. So, is the visa issue an equally major concern for Startups from India as well?
The relationship between migrant entrepreneurship and the economic development of countries is increasingly highlighted, as various governments are now adopting strategies to entice the migrants' entrepreneurial innovations. To remain globally competitive and to achieve growth potential in core sectors such as tech, Britain has to be in a position where it is welcoming foreign talent, their innovations, investment and contributions. A new and well-aligned visa scheme is exactly what was needed to make the UK a more attractive and accessible destination for foreign talent and investment. It is vital for the success of the digital economy that the UK views entrepreneurs landing in Britain – generating innovation, investment, employment and growth.
In June 2018, the UK Government made a positive announcement about introducing a new UK Startup Visa and opened to new applications on 29th March 2019. With the new visa category, UK joined 14 other developed nations that have similar visa offerings for Startups. This new scheme is aimed at aspiring and ambitious entrepreneur from non-EEA nations who are looking to set up business in the UK. The new route will see applicants and their business ideas vetted by an approved industry body against set criteria, with no requirement to have initial capital investment.
The new visa undoubtedly creates a huge opportunity in the UK to welcome more foreign entrepreneurs. In long-term, it will also be an ideal platform to stimulate economic growth and build a sustainable ecosystem of UK-based, high-performing enterprises for wider economic benefit.
The Startup visa is an expanded version of the Tier 1 graduate entrepreneur visa, which allowed universities to endorse international students. The Startup Visa is available to individual innovators who want to set up business in the UK. Similar to the Tier 1 graduate entrepreneur visa, the Start Up Visa will require endorsement, but the list of approved endorsers has been broadened to include business sponsors, as well as universities.
It's a more pragmatic approach to ensuring applications and business plans are being considered by qualified parties and based on the credibility of the individual applicants and their business ideas, rather than arbitrary requirements.
What makes this route attractive is that applicants need not secure funding before applying. The two-year visa allows participants to do other work to support themselves while developing their business. Those successful in the Startup route may progress into the new Innovator visa route if they wish to continue developing their business in the UK beyond two years. Those who do not wish to pursue their business can switch to another immigration route.
This new visa scheme other than providing an easy entry to UK, also provides the additional support for Startups, with access to mentoring and established business networks. It provides a firm foundation for creation of a real community of Startups built on collaboration and innovation.
India is home to a rapidly growing tech sector and with thriving fintech, e-commerce and telecommunications industries. India has seen a seven-fold growth in Innovation and Startups in last decade. According to a recent KPMG report the number of Startups have gone up from 7,000 to 50,000 in last one decade. Of these an increasing number are rearing to go globetrotting and expand operations in other countries. The UK government has expanded its 'Go Global' initiative to India with the aim of giving the country's most innovative and cutting-edge start-ups the skills they need to grow their business, build links with the UK's digital sector and pave the way for future economic partnerships.
The Go Global Programme, the Startup Visa scheme, amongst other initiatives of the UK government would help Indian Startups to fulfil their global aspirations faster and more effectively. But with increasingly accommodating ecosystem and policies by Government of India clubbed with 15 nations including UK, competing for Indian Startups to move there, Indian Startup entrepreneurs definitely have a difficult choice.
Innovations are neither bound by boundaries nor are country-specific. Anyone with an innovation and the dedication to invest time and effort into it can build the next Unicorn. The immigration rules of a country should be to initially attract and then support fully going forward in future. The Startup Visa has the potential to do just that.
With the new Startup visa the UK has shown that it is still open to entrepreneurs. In the coming months as applications start moving through the system it will be interesting to see if this is a visa category rebranding exercise or a genuine shift in attitude towards attracting foreign talent and entrepreneurs to the UK.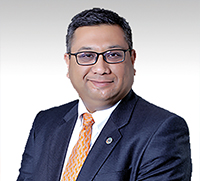 Dr Param Shah is Director – UK, Federation of Indian Chambers of Commerce & Industry (FICCI).

Disclaimer: The views expressed herein constitute the sole prerogative of the author. They neither imply nor suggest the orientation, views, current thinking or position of FICCI. FICCI is not responsible for the accuracy of any of the information supplied by the author.