Magnetic Latvia – your trusted business partner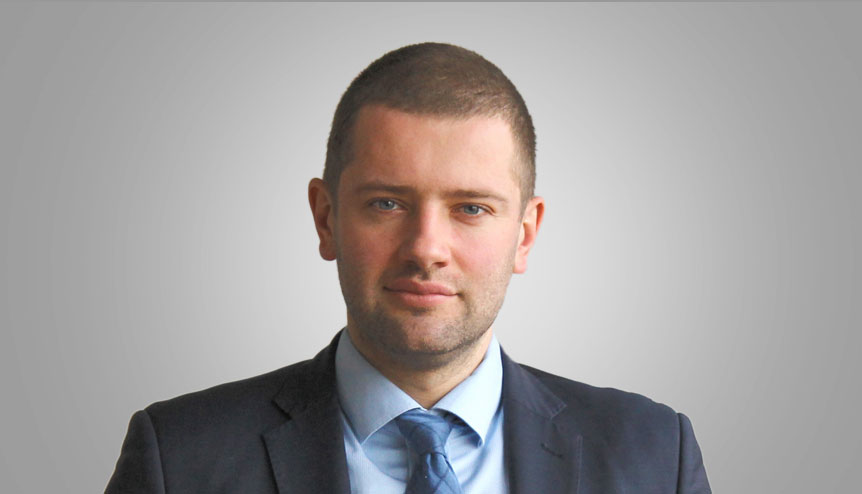 The Director of Investments for Latvia's National Investment agency lays out the many investment opportunities that the country has to offer.
This year Latvia is celebrating its centenary and one could not wait for a better time to start a business in Latvia. The country offers many financial incentives and advantages for foreign investors be it a business looking to expand, a startup looking to begin its entrepreneurial adventure or a merger and acquisition opportunity. Indeed, the World Bank's annual Doing Business index, which measures all countries on how easy it is to set up and run a business, positions Latvia in the high 19th place, receiving better rating than, for example, Germany and Canada. And with its capital Riga ranked the ninth greenest city in the world, Latvia is not only magnetic for doing business but also as a place to live.
Located on the east coast of the Baltic Sea, Latvia is in a unique geographic and cultural position to connect Europe with Asia, especially with Russia and Commonwealth of Independent States (CIS) countries. Latvia has a land border with Estonia, Russia, Belarus and Lithuania. Additionally, markets around the Baltic Sea and beyond are easy accessible by water ways. Although Latvia's population of just two million might seem almost unbelievably small, its capital Riga is the third largest North-European city.
Magnetic Latvia – growing economy and untapped business potential for India
Over the last few years, Latvia`s annual GDP growth rate has been around 3-4.5%, well above the European Union's GDP, which posts about 2%. The Global Appeal of Latvia's business environment has brought in increasing amount of foreign direct investment (FDI). FDI stock at the end of 2nd quarter 2018 was EUR 14.8 billion, making up a half of the country's GDP. Traditionally, Latvia's main trade and investment partners have been European Union and CIS countries. However, in the last few years, Latvian exporters have actively diversified their operations into other regions, such as India, and for some Indian companies Latvia has become investment destination as well.
Cargo Services, an Indian transport and logistics company, operates in the Free Port of Riga. Established in 2001, company's core business is cargo warehousing and forwarding. The Indian company utilizes the privileges of one of the three Latvia's ice-free ports and direct railway, air and road connections. Currently Cargo Services is operating several warehouses in Riga and the surrounding region. The main cargoes are pharmaceuticals and electronics, and company's clients, the owners of the goods, are located in Russia, India, Belgium, Australia and other countries. The company has 10 employees and has presence in Mumbai, Deli, Moscow, Minsk, Belarus and Ukraine.
Cargo Services is one of 237 Indian companies registered in Latvia. The cumulative FDI from India, and the bilateral trade between India and Latvia has been growing, but they still show the underutilized potential for business cooperation between Latvia and India.
As the cultural and diplomatic ties over the last few years between the two countries have been strengthening, so has the business cooperation. Latvia opened an embassy in New Delhi in 2014. Additionally, as Latvia is serious about growing bilateral trade with India, the Investment and Development Agency of Latvia has also appointed a public representative, Mr. Ravindra Gandhi, a businessman based out of Mumbai in India. Indian entrepreneurs and investors are welcome to receive business consultations and make exploratory trips to Latvia. To futher the business cooperation, in collaboration with India's counterparts, the Investment and Development Agency of Latvia organized Latvia-India Business Conference in Latvia in 2017 which hosted 60 entrepreneurs from India.
Magnetic Latvia – appealing conditions for business
Latvia is a member of the European Union, Schengen zone, Organisation for Economic Co-operation and Development (OECD) as well as an active participant of the World Trade Organization, offering all the benefits of free and open global trade to any foreign and local companies established here.
When it comes to taxes, PricewaterhouseCoopers ranks Latvia among the countries that have a relatively low total tax rate. Indeed, Latvia is one of the very few countries with a zero corporate income tax (CIT) for reinvested profit. For the income that is not reinvested, CIT is 20%, which is lower than the average European Union, OECD and global CIT rates.
Latvia also has five Special Economic Zones where special taxation regime applies. These Special Economic Zones are located in different parts of the country, including the capital and a couple other port cities. The main benefits for companies operating in Free Ports and the special economic zones are up to 80% rebate on real estate tax (1.5% in Latvia) and up to 80% rebate on withholding tax for dividends, management fees and payments for the use of intellectual property for non-residents.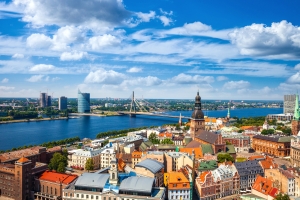 In addition to Cargo Services, construction of a logistics complex of the Latvian-Indian joint venture Bhandar is planned in Port of Riga. The plan is to build a multi-functional warehouse and reloading center in the Riga port that would be utilized as a cargo distribution and consolidation center for goods from India and other countries to be shipped to North Europe, Russia and the CIS countries. A warehouse with the total area of 7,500 square meters will be built as the first phase of the project. There will also be outdoor cargo storage areas. The warehouse would hold pharmaceutical products, electric appliances, dried nuts and fruit. The contruction will begin at the beginning of 2019.
The government offers special incentives to startups. The Start-up Law, a first of its kind in the world, provisions three support mechanisms for early-stage startups: low flat social tax, no individual tax for startup employees and 45% co-financing offered by the government for the highly qualified specialists. Additionally, a Start-up Visa is available for anyone willing to come and kick off their startup in Latvia and it is inclusive of entrepreneur's family.
The State Employment Agency provides free support in finding suitable candidates and assists in the first step of selecting the potential employees and practical training. Additionally, a special state support program for investors provides trainings necessary for product, process, marketing or introducing innovation in the organization.
Magnetic Latvia – ripe for business in many industries
Potential areas of investment from India include pharmaceuticals and healthcare, telecommunications, IT and software development, heavy engineering and biotechnology. All of these industries are on the list of the most promising sectors in Latvia for foreign investment, along with woodworking, metalworking, transport and storage, green technology and food processing.
The potential for more cooperation between the two countries in the transport and logistics sector was emphasized both by the Indian entrepreneur delegation and the Latvian counterparts during the Latvia-India Business Conference and meeting at the Latvian Railway in 2017. Additionally, a train cargo shipment that tested a railway route between Riga and Minsk, Belarus, in 2018, included containers shipped from India, thus, creating first inroads for future prospects of cargo traffic between Latvia and the Asian region.
Latvia also has fast-emerging startup ecosystem with three strongest areas – fintech, deeptech and drone technology. Latvia's startup infrastructure has 400+ active startups, a pool of institutional investors and angel investors, a diverse range of modern co-working spaces, dozens of incubators fuelled by government, academia and private individuals, as well as a calendar full of exciting gatherings, productive conferences, hackathons and meetups.
Latvia is also blessed with hundreds of kilometres of white sandy coastline, countless rivers and lakes. Most of the country's territory is covered by forests, and largely untouched natural ecosystems, making Latvia the perfect place for ecotourism and ethical travel.
Magnetic Latvia – creative minds inspiring wild ideas and talented workforce
Over the centuries Latvia has been blessed with trully inspirational minds and creative personalities. Not only artists, musicians and athletes were born here, but also inventors and fearless discoverers. In 1930's, Baltic German inventor Walter Zapp invented the famous world`s first miniature photo camera Minox. In 1949, another Riga native, Aleksandrs Laime, was the first recorded person to reach Angel Falls, the highest uninterrupted waterfall in the world.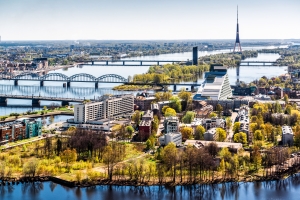 Many world famous and unique products and services are invented in Latvia also today. For example, the list of clients of the data visualization tool Infogram includes such companies as LinkedIn, Goodyear Tire & Rubber Company, Euronews and MSN. The medical simulation software created by the start-up Anatomy Next is being tested in US higher education institutions. The anti-reflective glass coating created by Groglass® is used in the Louvre Museum in Paris, the National Gallery in London, UK, and the Vatican Museums in Vatican City. MADARA Cosmetics unique organic products use biologically certified blossoms and herbal extracts from the Baltic Region.
Latvians take pride in their strong work ethics, an integral part of the Northern European culture, while at the same time having an extensive experience and knowledge of doing business with Russia. According to the results of Eurobarometer research, Latvia ranks second among European states for the percentage of residents, who in addition to their mother tongue can speak at least one foreign language: 95% of Latvia's residents are fluent in some foreign language and 54% can speak at least two foreign languages (the top score in Europe). Additionally, Latvia has high rates of university attendance, with the gross enrollment ratio of 74%.
Magnetic Latvia – home to many international companies and foreign investors
Many international companies have established their operations in Latvia, including such globally recognized names as Bucher Municipal (machinery and equipment, Switzerland), Schneider Electric (mechanical engineering, France), Tieto (shared services center, Finland), Solvay (global business services, Belgium), JELD-WEN (woodworking, U.S.), Circle-K (formerly Statoil, shared services center, Norway), Cemex (manufacturer of building materials, Mexico), Brabantia (manufacturer of households, The Netherlands), SEB (global services center, Sweden), TELE2 (shared services center, Sweden) and others.
Indian company Pranit Exim has a production facility in Latvia that manufactures different types of stretched canvas, stretcher bars and fabrics for professional artists and artist amateurs. With offices in India and Singapore, the company deals in artistic material and packaging films, wooden pallets and canvas rolls. The company's production facility and equipment in Latvia use 3D design program to fulfill orders with large volumes. Cotton fabric and best quality pine wood from the Latvian forests are used in the production. The semi-automated modernized factory hosts a team of 55 workers and does the full manufacturing process, including wood working, framing, stretching and coating. Pranit Exim takes one of the leading positions in Europe as a manufacturer of stretched canvas and exports its products to European Union countries as well as Australia.
Magnetic Latvia – a place to study and live
Latvia is not only a magnetic place to run a business, but also a magnetic place to study and live. The number of foreign students in general and Indian students in particular at the higher education institutions has been growing. The Study in Latvia Centre which is a consortium of Latvian higher education institutions created for India, is located in New Delhi and it offers consulations for Indian students interesting in studying in Latvia. Both for entrepreneurs and for students, Latvia is a great place to live. The capital Riga is Europe's capital of Art Nouveau architecture and Latvia's National Opera and other entertainment venues offer a variety of cultural activities.
Latvia is open for business to foreign investors and companies. The country's skilled and multilingual labour force, abundant natural resources and the strategic location form a solid foundation for the country's economy and make the Magentic Latvia the perfect place to develop a business.
Magnetic Latvia – tailored services to suite individual investor needs
Investment and Development Agency of Latvia (LIAA) is a state agency that provides assistance and comprehensive information to potential foreign investors about the financial, legal, fiscal and procedural aspects of doing business in Latvia, establishing contacts with Latvian partners and identifying real estate options. LIAA brings together central and local governments, universities and research institutions and local industry players to help potential investors pre- and post-launching their project to take full advantage of Latvia's strengths.
Valters Jekabsons is the Director of Investment Project Department for Investment and Development Agency of Latvia.