Tata drives the India-UK electric mission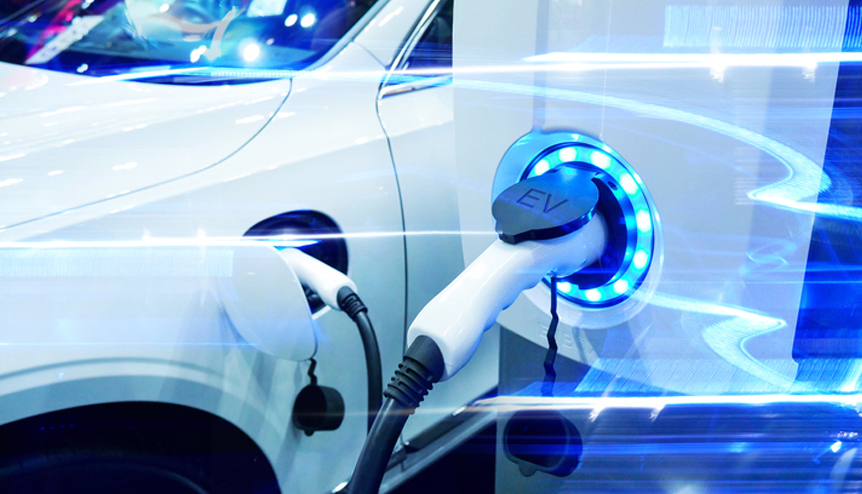 Tata Motors' owned Jaguar Land Rover (JLR) recently secured a crucial loan guarantee from the UK government to focus on its e-vehicles, which widens the field for bilateral cooperation in this high-priority sector.
India's Minister for Commerce & Industry and Railways, Piyush Goyal, on a recent visit to the UK singled out electric technology as one of the key sectors where the India-UK partnership could prove to be an unbeatable one. He made a specific reference to Jaguar Land Rover (JLR), the luxury British car brands that have undergone a boost in fortunes since Tata Motors acquired them over 10 years ago, as a beacon for future collaborations.
"A focus on clean energy and electric vehicles offer immense potential. Technological advancements in the UK can be brought to scale in India, making it an attractive export proposition and bringing cost-competitiveness to the India-UK partnership that will prove an unbeatable proposition," said the senior Indian Cabinet minister.
His words proved almost prophetic as Downing Street confirmed a crucial loan guarantee to JLR for its research and development of the design and manufacture of next generation electric vehicles and future mobility solutions. The £500-million guarantee from the UK government underwrites a planned £625-million loan facility from commercial banks, giving JLR – the UK's largest automotive exporter – a guarantee under a new General Export Facility to support UK exports from the UK Export Finance (UKEF), the country's export credit agency. The move marks one of the last major announcements by outgoing British Prime Minister Theresa May, who held a summit with car and energy industry leaders at 10 Downing Street in mid-July during which she outlined the government's commitment to ensure the UK is a leader in the global automotive sector and transitions to electric vehicles.
"As part of its Destination Zero strategy: zero emissions, zero congestion, zero accidents, Jaguar Land Rover is developing autonomous, connected, electric and shared mobility technology, which will feature in a growing number of Jaguar and Land Rover models exported around the world in the future," JLR said in a statement.
The UK-headquartered and Indian-owned company has already unveiled plans to produce a range of new electrified vehicles in Britain, as it prepares to offer electrified options for all Jaguar and Land Rover models from 2020.
India has a goal to become a nation of electric vehicles (EVs) by 2030 and the Narendra Modi government has launched a raft of incentives for its roll-out, including a staggering $1.4-billion outlay for faster adoption and manufacturing of EVs, massive tax reliefs, sizable reduction in the goods and services tax as well as customs duty exemption on import of lithium-ion cells. India has clearly embarked on a very clear electric mission, with Goyal confirming his Railway Ministry's goal of going all electric and moving away from diesel in the next three-four years.
And, with Tata Motors' JLR embarking on this mission to explore new technologies in the field, the synergies in the sector will be undoubtedly numerous. The iconic car manufacturer already exports four in five cars it makes in the UK and had recently also confirmed that it would build a new generation of electric vehicles at its Castle Bromwich factory, providing a much-needed boost to a Brexit-hit Britain struggling to keep hold of its manufacturing base in the field. But, Brexit or no Brexit, it is an Indian company that has shown commitment to the UK automotive industry, including an earlier commitment to manufacture batteries and electric drive units in Britain.
Besides Tata Motors, another of India's manufacturing giants, Bharat Forge, has shown faith in the UK with a £10-million investment in Tevva Motors – which provides electric powertrain solutions for commercial vehicles and buses, to be extended to the development of new commercial vehicles.
The commitment of Indian companies such as Tata and Bharat Forge to the future of the UK's automotive sector is precisely the green shoots that Prime Minister, Boris Johnson, will want to underscore as proof that his "new golden era" projection for Britain is not just fanciful verbosity.