The Commonwealth at 70; is it fit for purpose?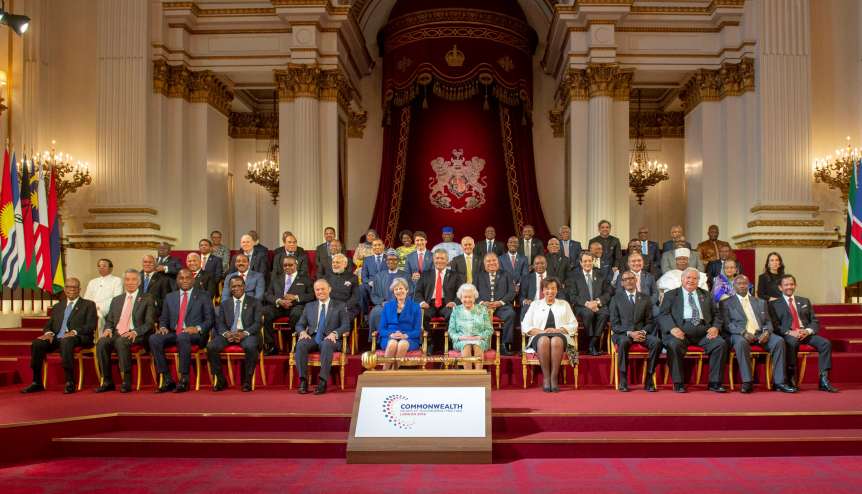 Can the Commonwealth serve as a body seeking to forge a commonly-accepted approach to global challenges? Or is it still struggling to justify its existence? Our strategic expert analyses the Commonwealth as it nears its 70th year.
Over the past few decades, the number of multilateral groupings in Asia has multiplied. While ASEAN – the Association of South East Asian Nations – has modelled itself, with Asian characteristics, on the European Union, most of those which are not seeking greater integration or the creation of a shared rule based-order (in whatever sphere) serve some kind of geopolitical purpose, along with providing the potential for, at the minimum, some form of shared learning.
For instance, the Bay of Bengal Initiative for Multi-Sectoral Technical and Economic Cooperation (BIMSTEC) sidelines Pakistan; Indian engagement, or not, with SAARC – the South Asia Association for Regional Cooperation – in contrast demonstrates a willingness (or not) for engagement with Pakistan. The Indian Ocean Rim Association (IORA) provides a forum to at least attempt to create a shared understanding of the challenges of the Indian Ocean – the least governed maritime space in the world. Other regional organisations offer the opportunity either to engage with China or alternatively provide a setting for other Asian states to attempt to counter perceived Chinese hegemonic designs within Asia.
Now, the answer to the question, "what is the purpose of the Commonwealth?" is much less clear-cut. A collection of a group of countries – with the exception of Rwanda and Mozambique – which experienced some form of "historical tie" with the United Kingdom serves as a collective memory for the UK, but its broader value is less obvious.
India faces a number of serious foreign policy challenges at present, and its engagement with Asian regional organisations reflects its efforts in tackling these. In short, India's challenge is to navigate its relationship between China and the US. Having shifted away from non-alignment over the past couple of decades, India has been highly successful in balancing its bilateral relationships – few countries have managed to count Russia, Iran and the US as friends, or indeed Israel and Palestine.
The BJP administration has been more overt in promoting its relationship with Israel, the UAE and Saudi Arabia than its predecessors. And it shifted, rhetorically and militarily, towards greater engagement with the US. However, never before has it been asked to "take sides". This is something alien to India's recent foreign policy practise, though it is not alone. A number of other Asian countries face the same challenge of dealing with an increasingly-visible China and a seemingly less-reliable USA.
For India, the growing role of China it its neighbourhood is a particular cause for concern, as is China's relationship with Pakistan. US policy towards Iran led India to halt Iranian oil imports, though that came at a domestic economic cost. Meanwhile, its relationship with the US appears to be undermining its traditional relationship with Russia and to potentially exacerbate its relationship with China. And notwithstanding the closer relationship, the US decision to impose tariffs on various Indian exports, and India's retaliatory steps, scarcely augur well. All this in the context in which for India domestic economic growth, and in particular job creation, is the clear national priority.
Given such challenges, some foreign policy steps stand out. Deepening engagement and forging policy positions with other larger countries in similar positions – Brazil and South Africa, for two, along with the European Union – would make sense to counter US-China tensions and to attempt to provide some form of alternative global benchmarks on the challenges of the day whether trade, Internet governance, climate change and so forth. Similarly, it would be timely to heighten engagement and focus on non-reciprocity with its smaller neighbours.
While the international order is less clear-cut than at any time since the end of the Cold War, wither the Commonwealth? Well, last year, according to the BBC, a high-level group, mainly comprising former foreign ministers from Commonwealth member states, concluded that there was "an urgent need" for the governance structure of the secretariat to be reformed.
It may well indeed have governance issues, but it seems reasonable to suggest that if it believes that its problem is governance alone, then it would seem to be fiddling while Rome burns.  It faces an existential challenge that goes far beyond governance: even its supporters struggle to provide examples of substantive achievements for the group. It just about survives as a forum for sharing best practice and a means of facilitating dialogue, but beyond that has little to show.
Meanwhile, the world faces serious challenges. It would seem reasonable, for instance, for Indian diplomats to spend time discussing the respective or emerging approaches to, let's say, Huawei with Brazil, with the European Union or the UK and Germany. Would it be possible to forge some kind of position balancing US and Chinese demands? As of now, however, it would seem unlikely that the Commonwealth would appear on such a list.
And yet, the Commonwealth contains a mix of both developed and developing countries and countries large and small, both by area and population. It also contains countries sitting along the spectrum of US- and Sino-centric. But it does not contain either the USA or China, the two countries whose decisions will have the greatest impact on global trends.
Herein lies its obvious potential value. Could it serve as a body seeking to forge a commonly-accepted Commonwealth approach to whichever global challenge it chose to put its mind to? If so, it would have demonstrated acceptability both to a significant proportion of the world's population and provided an alternative path between the US and China.
Where could it start? Well, its secretariat focusses on three broad-based issues: economic, youth and sustainable development; governance and peace and trade, oceans and natural resources. With ambition, this provides ample scope to attempt to move from sharing best practise into some kind of global thought-leadership.
It would seem foolish to bet heavily on it doing so, at least if the past is any guide to the future. And yet, the world is changing, and if the Commonwealth is unable to explain why it is worth investing time engaging with it, it is both missing a trick and, unfortunately, likely to continue its descent down the league table of international groupings with which it would be worth engaging.
Few multilateral groupings actually die out. The pride of one or other country prevents this from happening. But if the Commonwealth cannot at least attempt to make itself the relevant go-to grouping on one or other issue, it may be that, at 70, it should consider retiring.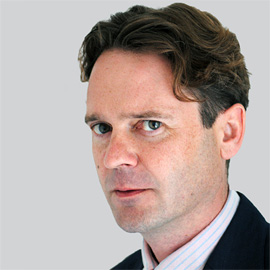 Dr Gareth Price is Senior Research Fellow, Asia Programme, Chatham House.