UK Export Finance has always been at the forefront in promoting British exports globally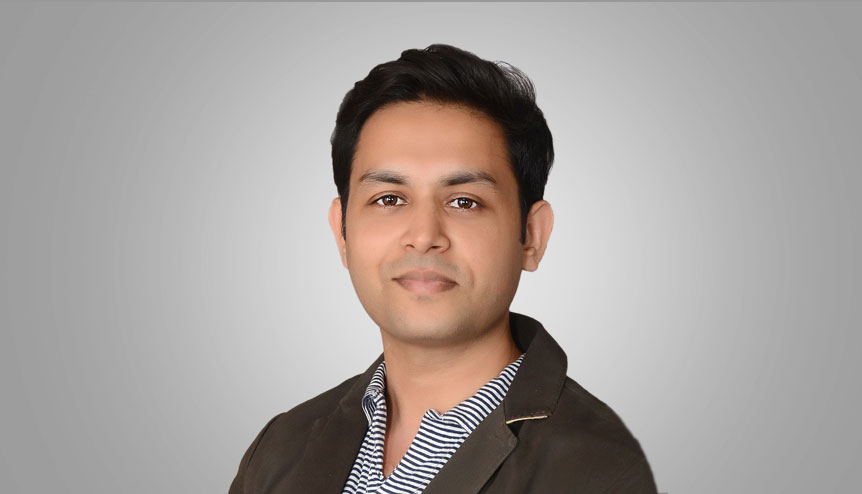 Rahul Tabhane is the Country Head for India at UK Export Finance. In this interview with 'India Global Business' he discusses UK-India trade, Brexit and bulking up the number of exports between the two countries.
What are the factors behind India logging impressive UK export figures for 2018?
The UK has always been a destination for cutting edge technology, innovative products, global expertise and a hub for technical and financial services. Demand for UK goods and services is ever growing and is scaling a new peak every year. More and more UK companies, homegrown as well as UK entities of international firms are choosing UK as their export base to cater to global demand for their products and services. Notwithstanding the pressure of Brexit, we have witnessed an exponential growth in UK exports globally in the past few years. The ONS figures show UK exports to emerging markets have grown by 62.2% over the last decade to GBP 76.5 Billion in 2018. The UK has now achieved 36 consecutive months of export growth on an annual rolling basis and between 2016 and 2018, UK exports have grown faster than Germany, France and Italy.
India has always been an important market for UK. It is the fastest growing G20 economy with diverse and young demographic dividend. The demand for UK exports to India have followed a similar trajectory to our global exports and have increased quarter on quarter. Both countries have historic, political, cultural and economic ties which make partnership between UK and Indian companies a natural fit. Large UK companies have long established themselves in India to serve the ever growing local demand. But now even the mid and small size companies across sectors understand the opportunity and have started doing business with India. There is also a gradual change in perception about India in the eyes of British companies supported by considerable improvement in India's ranking to 77 (out of 190 countries) in 'Ease of Doing Business' released by World Bank in 2018. Behind the scene and all big numbers, we have exceptional work done by Department for International Trade, UK Export Finance, UK India Business Council, Invest India and other bodies continuously engaging with UK and Indian Govt. and private entities, sharing knowledge and acting as a bridge to improve trade relationship between both the countries.
How do you plan to encourage this trend through UKEF?
UK Export Finance has always been at the forefront in promoting British exports globally by providing financial assistance to British exporters and their overseas buyers. We are the world's oldest Export Credit Agency and over the last decade alone, we have assisted over 600 UK exporters to grow internationally by providing over GBP 30 Billion in financial support. More than 75% of our business is focused towards British SMEs and our diverse products offerings helps these companies not only to win overseas contracts but to fulfil these export contracts and get paid for the same. The end result is growth in UK exports, growth and international expansion of export oriented UK companies, creation of jobs in UK and support to UK economy.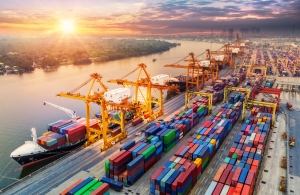 India is one of our top 20 priority markets and currently we have an appetite of atleast GBP 4 Billion to support UK exports to India. We are sector agnostic and welcome enquiries from companies across sectors looking for our support. British companies exporting globally are known for their global competitiveness, technological edge and quality of their offerings. We would support such companies to grow their business in India by providing financial assistance to them in UK through variety of products. We can also provide credit enhancement support to Indian entities importing from UK, by offering 100% UK government guarantee enabling them to access long term low cost funds from either banks or bond investors.  This will help Indian entities to not only reduce the purchase cost but also spread it over a longer period. UKEF is also open to provide the guarantees in Indian Rupees thereby taking away the crucial currency hedging risk which is involved while borrowing in foreign currency.
To this effect, I am closely working with my colleagues from Department for International Trade, UK India Business Council, UK Exporters, Financial advisors, International and local lenders, regional trade bodies, Indian Govt. and private businesses to identify and pursue on UK export opportunities to India which would benefit from UKEF support. Currently, we are evaluating a couple of transactions and you will see a few of them culminating over the course of next few months. We are focused on establishing a strong deal pipeline in India cutting across sectors and I encourage both British and Indian businesses to utilise UKEF to finance their bi-lateral trade.
What are some of the focus sectors to enhance UK-India trade figures overall?
We are sector agnostic and open to support British exports to India across sectors, any size, from goods, services, technology as well as intellectual property. Basis competitiveness and global demand for British exports, we have identified 13 core focus sectors, of which Aerospace, Healthcare and Life Sciences, Defence and Security, Energy (Oil & Gas, Nuclear and Renewables) and Infrastructure have been identified as particular priorities for increased UKEF involvement globally, as per UKEF 2017-2020 Business Plan. These focus sectors are relevant for Indian market as well.
Currently, we are witnessing a lot of traction and opportunity in traditional core sectors of Oil & Gas (Upstream and Downstream), Power and Infrastructure (Construction, Urban development, Smart cities, etc) where UK companies have proven expertise and very high demand in India. Besides that, we also want to focus on future tech and innovation oriented exports cutting across sectors. India is growing at a rapid pace, often skipping development milestones witnessed by other countries to reach its comprehensive development goals. There is a need for digital and technologically advanced innovative solutions in India. UK companies can address this requirement and possess complimentary skills to support Indian businesses unlock their full potential. We want to promote and support British technology and innovation in Agriculture, Manufacturing, Healthcare & Lifesciences, Creative Industries, Retail and Financial Services to India.
Does Brexit create a perception challenge for the UK market?
There is always a question about Brexit during our interactions with businesses outside. The fact is, UK is continuously cementing its position as an attractive investment destination and is the Best Country for Business as per the latest Forbes rankings. On trade side, the UK has achieved 36 consecutive months of export growth on an annual rolling basis. This is despite the on-going discussions around Brexit. The globalised economy, investor friendly climate, transparent regulatory system, simplified tax structures, availability of skilled human resources are still attracting businesses and investments into UK and some of these businesses are making UK as their global hub for international trade and exports. A lot of foreign companies including from India are increasing their investments in UK and catering to markets in Africa, US, Europe and Latin America from UK. The domestic UK market itself offers a huge opportunity for businesses to trade with and invest in UK.
How do you see the role of export credit agencies evolving over time?
Export Credit Agencies (ECAs) have a primary responsibility to promote exports from their home countries. Each ECA has adopted the guidelines provided by OECD consensus, basis which, they have established their own products while supporting trade and investment activities with outside world. Over a period of time, ECAs have become mindful about the Environmental and Social Impact in host countries and hence have further adopted Equator principles and laid down Sustainable lending criteria before providing financing support for large ticket projects. Third party impact assessment studies, adherence to local and international guidelines of effect on local environment, endangered species, population and regular monitoring of emission standards have become a standard requirement.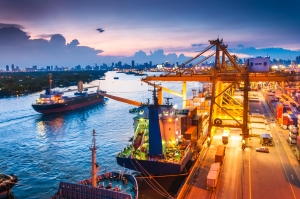 ECAs today are a major stakeholder in development of low income or developing countries where there is constant need for infrastructure creation/ upgradation and availability of private capital is limited or non-existent. They are working alongside other multi-lateral financial institutions, international lenders, private insurers and also joining hands with other ECAs to make sure that low cost long term capital is available for important developmental projects with high economic and social impact. Having said that, they are also mindful about heavy indebtedness of such countries and working along with host governments to structure and finalise their priorities before committing financial support. IMF approval is also taken to make sure the countries are not over borrowing thereby keeping them out of debt spiral. At UK Export Finance, our country wise risk appetite and key criteria while supporting British exports have been arrived keeping in mind sustainable development goals.
UK Export Finance is now 100 years old and we strive to make sure that our support is always available for viable British exports. For this, we constantly engage with internal and external stakeholders to adapt ourselves to rapidly changing global business environment. Our flexible 20% UK content criteria, 30% local cost support, direct lending facility, financing in 62 local currencies underpins our willingness to evolve and support UK trade. At our Centenary celebrations event in June 2019, we have announced a financial support package for British SMEs thereby extending our support to companies in exporters supply chain and a 'General Export Facility' for entire business of British companies and not restricting our support to only export potion of it.
What in your mind makes the UK a natural partner for India?
The UK has long been a centre for global trade, technology and innovation and businesses from across the globe have made UK their home to trade internationally. The UK businesses possess complimentary skills and capabilities which make them a natural fit for Indian companies. The trade between UK and India is increasing every year with multiple cross border inbound and outbound investments in both countries. Behind the business scene, there is a 'Living Bridge' of people, culture, history, language, sports, politics and ideas which connects these two countries. It is just befitting that the UK has one of the largest overseas post in India which reinforces UK's role as one of the closest ally to India. There is a continuous dialogue and exchange of ideas and partnerships at various levels between govts and private businesses intending to remove trade barriers and increase bi-lateral trade relationship. The UKEF risk appetite of at least GBP 4 Billion for Indian businesses and financing support in Indian rupees also shows our willingness to promote UK trade with India.
Do you see any areas of potential collaboration with India's export finance agencies?
We are working with other global ECAs on co-insurance and reinsurance structures to maximise export credit support for overseas buyers and we intend to work with ECGC Limited (Formerly Export Credit Guarantee Corporation of India) and Ex-Im Bank of India (Ex-Im Bank) in near future. We have had some conversations with both these agencies around potential collaboration for export finance support in lower rated developing countries and we intend to continue this dialogue further.
Indian EPC companies and exporters are actively seeking project contracts in such developing nations and looking to partner with UK companies or UK supply chain to deliver these projects. We are witnessing enquiries from such Indian players for export finance support on behalf of their overseas buyers/ project sponsors and are currently engaged in active discussions and providing guidance on the entire process. Due to involvement of both British as well as Indian content in such export/ project contracts, it makes sense for UKEF and Indian export finance agencies to work together and maximise the level of support in these developing countries. Multi ECA financing has been particularly useful for large ticket projects where the amount, cost and tenor of financing are important aspects for successful project completion and project returns.
We are committed to support developmental projects across the globe and can work with other export finance agencies and financial institutions with similar interests as long as UK supply chain is involved in the project to a minimum threshold criteria of 20% UK origin.