Essex is proving to be an attractive alternative as a location to London for businesses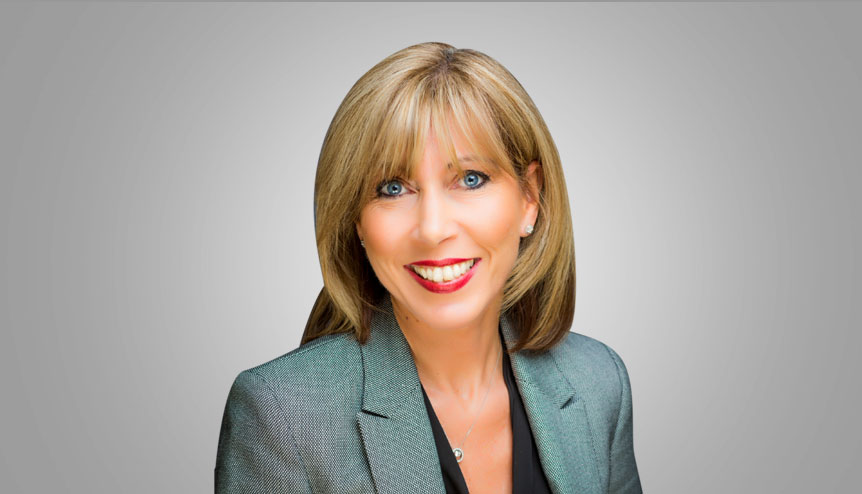 The Inward Investment Manager for Invest Essex expands on the various investment opportunities Essex has to offer Indian and other international investors.
According to projections from the World Bank and the International Monetary Fund, India is set to be the world's fastest-growing economy for the rest of the decade.
In its own way, the county of Essex is also going through a period of buoyancy – meaning the potential for reciprocal business represents an exciting prospect in the years ahead.
At Invest ESSEX, we are committed to promoting inward investment to the county and are particularly keen to develop relations with India.
To that end, a successful event was co-hosted by Invest ESSEX and Manchester Airports Group (MAG) – who own and operate Essex airport Stansted – at the Essex v India cricket match last summer.
Along with the High Commissioner of India, guests included Siddharth Mukne, regional head at UK India Business Council (UKIBC), who is responsible for engaging with companies across the UK and South Wales with an interest in the Indian market.
As part of Invest ESSEX's own work in supporting existing businesses within the county, a number have strong Indian connections – one example being Tevva Motors, who have had significant investment from India.
The electric truck manufacturer, based in Chelmsford, licensed its product in India to Bharat Forge Limited through a £10m investment in 2018, giving them access to the rapidly growing Indian truck market. This investment has also allowed Tevva to scale up their operations in the UK as they continue to expand.
Another Chelmsford-based company with strong links to Invest ESSEX is Teledyne e2v, who operate in healthcare, life sciences, space, transportation, defence and security as well as industrial markets. Teledyne e2v supplies charge coupled devices (CCD) image sensors for the Indian Space Application Centre.
Proximity to London
According to data released in 2018 by London & Partners (L&P) – the Mayor of London's official promotional agency – since the Brexit vote, London has attracted more investment projects from India than any other major European city.
Specifically, London remains the leading European city for Indian tech companies, with the English capital attracting more foreign direct investment (FDI) from Indian tech businesses than any other European tech hub between 2016 and 2018.
London's tech companies attracted over 4 billion pounds of investment since the European Union (EU) referendum vote in June 2016 – ahead of Paris (1.14 billion pounds), Berlin (814 million pounds) and Stockholm (542 million pounds).
As a knock-on effect, this also makes Essex – and its closeness to the capital – hugely attractive for FDI.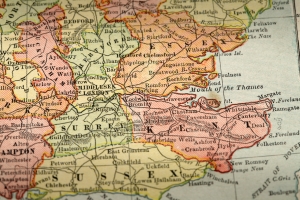 With journey times of approximately 30 minutes from the City of Chelmsford to London by road or rail, proximity to three airports (Stansted, City and Southend), nearby ports including Tilbury and the imminent arrival of Crossrail, the county offers easy access to London without the prohibitive costs of a base in the Capital.
The key to even greater connectivity are the ongoing plans for a direct air service from Stansted Airport.
At present connectivity from Essex to India is via Dubai and that service will be boosted this year following the announcement by Emirates of the launch of a second daily flight from Dubai to Stansted, starting 1st July 2019.
In general, Essex is proving to be an attractive alternative as a location to London for numerous businesses, with leading property consultancy Glenny LLP producing a recent report that revealed prime office rents in east London are £48 sq ft compared to £20-£30 in Essex. Meanwhile, industrial market rents in east London are £18 sq ft compared to £8.75 in Essex.
Life Sciences Strength
As part of the London-Stansted-Cambridge Corridor – an area which has a global reputation for excellence in scientific research – Essex is at the forefront of the life sciences/medtech industry in the UK.
Chesterford Research Park, Saffron Waldon, is a long-established site for both inveterate and early stage technology R&D companies.
Meanwhile, there are exciting plans in Harlow with Public Health England's (PHE) new £400m state-of-the-art public health science campus and headquarters.
Work is now underway with phased occupation beginning in 2021 with PHE Harlow, as the campus will be titled, expected to bring together around 2,750 staff from the Department of Health agency's current sites, including Porton in Wiltshire, Colindale in north London, and its current central London headquarters by 2024.
On top of the PHE campus, which will become a single centre of excellence for public health research, health improvement and protection, there are further developments either close to completion or at the proposal stage that will see Harlow become a major cluster on the UK's London, Stansted and Cambridge innovation corridor.
Harlow Science Park, a 27-acre world-class research and innovation site will focus on clustering opportunities for the Med Tech and Life Sciences sectors.
Work to build the Science Park began in October 2018 with the first phase of construction focusing on a business innovation centre built in partnership with Anglia Ruskin University (ARU) and part-funded by Essex County Council.
Educational facilities are, indeed, another example of the county's growing influence in technology, with an £11m technical skills college at Stansted – the first purpose built on-site college at a major UK airport –and Essex's first Medical School, at ARU, which opened in September 2018.
As well as ARU, international education and business links between India and Essex are also established with University of Essex.
In May 2019, MBA Director, Nicolas Forsans travelled to India to host an exclusive event for Essex Business School alumni, looking at opportunities to get involved with their activity in India.
Essex and India working in business harmony
In general, Essex has good links with the Indian business community, hosting a number of Indian-owned companies.
Waymade PLC, a pharmaceuticals company based in Basildon and co-founded by Vijay and Bhikhu Patel, has grown from a single chemist's shop into a business with a turnover of £300m at its peak.
The brothers have set up The Shanta Foundation, which provides health, shelter and education in the UK, India and Africa to those most in need.
Karthik Prathapachandran is one of the directors of Unity Bees IT software solutions, another company with a Basildon base.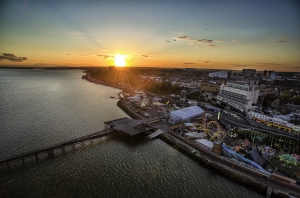 Millennium Group, owned by Rishi Lakhani and his brother Shyam, is a West Thurrock-based group with a cash-and-carry division and a wholesale branch operating from its 120,000 sq ft warehouse. The family business supplies branded groceries and drinks to UK wholesalers and retailers, and exports to Europe, Africa and the UAE.
Harwich-based Surya Foods, run by brothers Harry and Suki Dulai, managing director and chief executive respectively, has enjoyed great success with its Laila basmati the fastest growing rice brand in 2017.
Surya Foods is part of the Flying Trade Group, which includes Surya Hotels, and has an annual turnover of £100m and an employee base of more than 1,400 operating in 30 countries.
Its Laila Basmati rice product has recently been given a new look and strapline – Love Laila Naturally – launched to the trade at the international Gulfood 2019 food festival in Dubai in February.
Meanwhile, a number of local businesses trade with or have Indian-based operations.
Woodland Group, the global freight forwarding and supply chain specialist, exports English language books to India, as well as China and Brazil.
Flakt Woods, a Swedish Ventilation Systems company, has their English site in Colchester, as well as operating in Delhi, Mumbai, Bangalore, Kolkata and Hyderabad – their India headquarters being in Greater Noida.
Plektex, from Saffron Waldon, specialises in solving engineering problems in sensing, data collection, communications and exports radar systems to India.
An even brighter future of business opportunities between Indian and Essex companies surely awaits.
Corinne Hearne is Inward Investment Manager (London-Essex UK Finance Corridor) for Invest ESSEX (www.investessex.co.uk/@investessex).