Global Edition – August 2018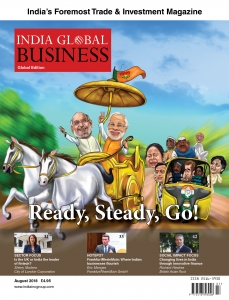 Global Edition – August 2018
Saloni Shah
Solid achievements in reviving the economy, addressing farm distress, fighting poverty, fighting corruption and helping India regain its global standing [...]
The Global Edition of 'India Global Business' this time explores the key factors behind India's accelerated reform agenda and what it signifies as the country gets into General Election mode for 2019. The Sector Focus is on the fintech sector, with the usual range of views on a variety of factors influencing India's global strides.
Saloni Shah
Gracenote, a Nielsen company that specialises in music metadata and automatic content recognition technologies, recently tuned into India. With its [...]
Manoj Ladwa
The Indian General Election may still be months away but as the political scene hots up, India Inc. Founder & [...]
Saloni Shah
The Gujarat International Finance Tec-City envisages a global financial hub on the lines of Singapore, London and Dubai that will [...]
Saloni Shah
India's coveted standing on the world stage has its roots in the era of former Prime Minister Atal Bihari Vajpayee. [...]
Saloni Shah
Our strategic expert delves deeper into the Gulf Cooperation Council (GCC) as India's largest regional-bloc trading partner. It is not [...]
Saloni Shah
A financial technology sector expert delves into some key factors when companies eye the Indian market. The Fintech Revolution is [...]
Saloni Shah
Lyric Jain, a Cambridge University engineering student originally from Mysore, set up Logically last year and has since developed the UK-based [...]
Saloni Shah
Suchit Punnose is the Founder & CEO of UK-based Red Ribbon Asset Management and instrumental in the creation of a [...]
Saloni Shah
The craving to order a pizza or any other kind of popular takeaway meal is at its peak at 7pm and 2am [...]
Saloni Shah
China's presence in the region is redefining the contours of India's ties with Himalayan neighbour Nepal. When Indian Prime Minister [...]
Saloni Shah
The country's financial technology sector has seen a lot of momentum in the recent months. DBS Bank to partner Indian [...]
Saloni Shah
Foreign investors pump in funds across different sectors. Amazon invests $385mn in India operations Amazon, the world's largest e-commerce player, has [...]
Saloni Shah
From Ola's foray into the UK to telecommunication strides, India's outbound segment remains vibrant. Ola to enter UK After Australia, [...]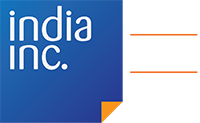 Sign-up to receive
FREE newsletters and regular
updates from India Inc.