India-Nepal relations: A fresh start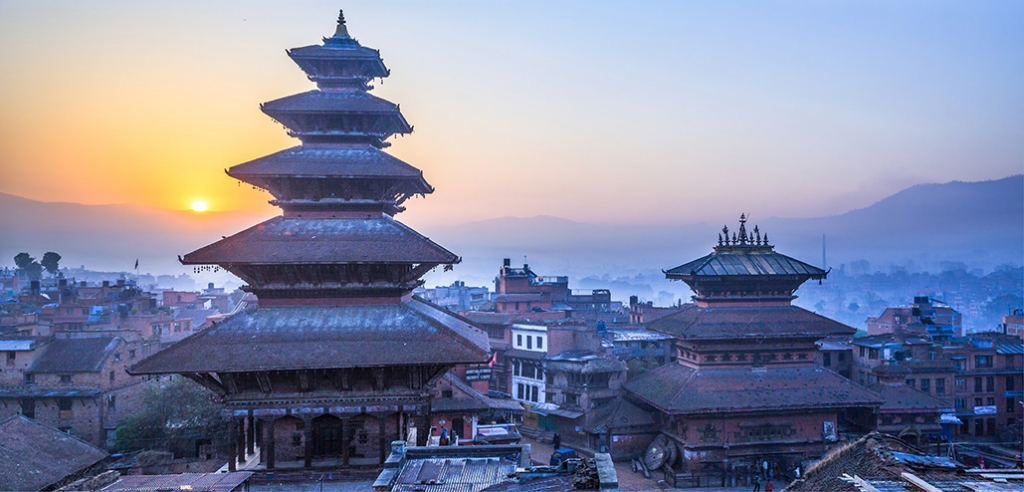 China's presence in the region is redefining the contours of India's ties with Himalayan neighbour Nepal.
When Indian Prime Minister Narendra Modi made his two-day visit to the neighbouring Himalayan nation of Nepal in May this year, it was in the backdrop of relations between the two nations at their lowest ebb. Only a month before, Nepal's new premier K.P. Oli had visited India. Oli, widely regarded as pro-China has repeatedly voiced his opinions about updating Nepal's relations with India.
During Oli's visit, from April 6 to 8, Nepal and India signed three new agreements — a partnership in agriculture, as well as plans for connectivity through inland waterways and expanding linkages to connect Indian railway lines to Kathmandu.  During the return trip by Modi, no new agreements were signed, but it was more of a symbolic visit aimed at a charm offensive by the Prime Minister to smoothen frayed edges between the two countries.
Traditionally the two nations have been extremely close. Both nations have a Hindu majority, share an open border, customs and cultures. In recent times however, relations have deteriorated partly due to India's foreign policy ambivalence on Nepal, a gradual distrust that has built up over time and the emergence of China which is intent on playing a role in the tiny nation.
Political distrust
There are many facets to the thaw in the relations between the two countries but the most pressing of them is political in nature. Given Nepal's relatively insignificant standing on the world stage, India has engaged with it in extremes – oscillating between a total neglect to heightened interference. The Madhesi crisis of 2015 in Nepal proved to be the flashpoint, which has in hindsight changed the dynamic forever.
Madhesis is a term referred to those in Nepal that stay in the plains covering 22 of the country's 75 districts, 17 per cent of the country's area and as per the census in 2011 account for almost 50 per cent of the country's population. This section is ideologically closer to India but there has been a disconnect with the rest of the country in the hills that controls the politics of the country. Since 2007, Madhesis have been agitating in favour of larger participation in local politics that snowballed into a five month blockade of goods from India to the higher reaches of Nepal. This crippled the economy of Nepal by restricting supply of fuel and medicines just as it was recovering from the aftermath of a devastating earthquake in mid-2015. The grievances of the people in the hills combined with a perception that Madhesis were supported by India, led to a strong anti-India flavour within Nepalese politics. K P Oli successfully channelled this anger to emerge victorious in the elections earlier this year with an undisputed majority.
India has begun to grasp the changes in the Nepalese politics and started to adjust accordingly. Though Modi began his Nepal tour with a visit to Janakpur, a Madhesi dominated region, discussions between the two leaders did not touch upon contentious political issues. A start at rebuilding the relations has been made.
Water woes
Beyond the Madhesi issue, the other major point of contention between the two nations and something that is bound to rear its head often henceforth, is water. As a country rich with river water resources, Nepal needs large dams and water projects but does not have the technology, capital or wherewithal for that. India has routinely pitch in for this and it has for long been mutually beneficial for both. While the dams built by India in Nepal, helped in controlling floods in the Himalayan kingdom, it also served as a source for the high water and hydropower requirements of India.
The thaw in the relations between the two nations however, has extended itself to water diplomacy as well. A section of the Nepalese polity today believes past water agreements between the two countries are slanted in favour of India and Nepal does not get enough returns for its own resources. This is also one of the first areas where India and China are shadow boxing with each other in Nepal. One of China's prime diplomatic offensive against India has been to lend a helping hand to its economically weaker neighbours and alongside Sri Lanka where it is building a port, it also wants a piece of action in Nepal.
For obvious reasons, India wants to keep the dragon as far away as possible from its borders and in November 2017, just before the elections in Nepal, the previous government under Nepalese Congress leader Sher Bahadur Deuba cancelled the $2.5 billion deal with China's Gezhouba Group to build Budhi Gandaki Hydro Electric Project. This was done purportedly under pressure from India and turned out to be a big election issue. Oli now wants to give it back to China but India has made its stand clear that it will not buy power if that is to be the case. This issue promises to be another stumbling block in Indo-Nepal bilateral relations in future.
China's outreach
Part of the disgruntlement of the Nepalese political class with India stems from the country's overt reliance on India for any sort of business and trade. Nepal shares a border of over 1,850 kilometeres in the east, south and west with five Indian states — Uttarakhand, Uttar Pradesh, Bihar, West Bengal and Sikkim. This has meant that India accounts for over two-third of Nepal's merchandise trade, about one-third of trade in services, 46 per cent of foreign direct investments, almost 100 per cent of petroleum supplies and a significant share of inward remittance on account of pensioners and workers. In 2016-17, Nepal imported $6.1 billion worth of goods and services from India exported only a little more than $400 million worth, making for a trade deficit of over $5.7 billion.
In the light of the deteriorated political situation between the two nations, the heavy reliance on India has been a point of concern. In the past, Nepal did not have much choice but the entry of China in the picture has begun to alter the situation. The economic blockade of 2015, gave China the opening and Oli the electoral plank in Nepal.
"We have great connectivity with India and an open border. All that's fine and we'll increase connectivity even further, but we can't forget that we have two neighbours. We don't want to depend on one country or have one option," Oli said in an interview earlier this year.
"We've always had excellent relations with India. There were some elements in the Indian establishment that caused some misunderstanding, but Indian leaders have assured us that there will be no interference in the future and we will respect each other's sovereign rights."
China's indulgence in Nepal has gone up significantly in the last couple of years. It aims to extend the Qinghai-Tibet railway to the Nepal border by 2020 and has expressed interest in extending it to Kathmandu. Kyirong in Tibet is about 25km from Nepal's Rasuwagadhi border transit point, which is 50km from Kathmandu.      That would bring China's mainland even closer to India and has the potential to alter the geo-political situation in the region forever.
On its part, India has decided to raise its annual grant to Nepal by 73 per cent in fiscal 2019 from Rs 375 crore to Rs 650 crore. Another way to re-instil confidence would be for the Indian industry to start investing and creating jobs in Nepal, something that has been suggested by Oli himself. Already, Indian firms are the leading investors in Nepal, accounting for about 40 per cent of the total approved foreign direct investments. As on 31 May 2017, Indian ventures lead foreign investment with FDI commitments of Rs 5,159.86 crores whereas the total proposed FDI commitments to Nepal from all countries amounts to Rs 13,178.15 crores.
"Nepal will need massive investment, many of its sectors are virgin territory for investment. I invite Indian companies to come and invest in Nepal," Oli said during his visit in April.
"Indian investors have invested across the globe, so why not Nepal… because in terms of geographical access and cultural similarity (with India) it is all there in Nepal."
The back to back visit by the two prime ministers highlights the fact none of the countries can do without each other. As its oldest and most powerful ally, India has contributed vastly to the growth of Nepal while the latter provides a significant buffer between mainland India and China, an important factor for India. The way forward though, would traverse over different paths than what has been taken so far.