How GIFT City plans to boost foreign investments in India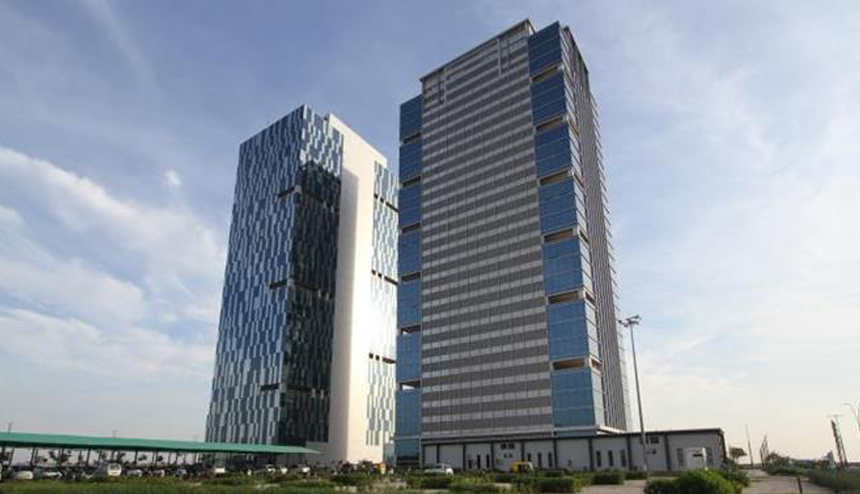 The Gujarat International Finance Tec-City envisages a global financial hub on the lines of Singapore, London and Dubai that will offer stiff competition to these cities.
Gujarat International Finance Tec-City, which goes by the acronym, is planned, as the name suggests, as an international financial services centre on the lines of Singapore and Dubai against which it is being benchmarked.
A brainchild of Indian Prime Minister Narendra Modi, it is India's first operational smart city and international financial services centre (IFSC). It has made a good start and shows early promise but significant challenges that will only become evident over the coming years have to be overcome before it can be declared an unqualified success.
A magnet for large investors
About 150 large Indian and global companies such as Oracle, Infibeam, Bank of Baroda, HDFC Bank, NSE and Reliance Capital have already started operations in the city coming up in the outskirts of Gandhinagar and many more are in queue to follow suit.
These companies have invested about $1.5 billion and provide employment to more than 10,000 people. The goal: generate employment for one million people when it is complete.
Why GIFT is attractive
GIFT City offers investors several operational advantages. The Securities and Exchange Board of India (SEBI) has permitted FPIs registered in India to trade on exchanges operating in the city.
And in a first in India, they have also been allowed to trade in commodities derivatives on IFSC exchanges. Then, companies operating in the city pay zero securities transaction tax and zero commodity transaction tax.
To facilitate seamless global operations, all exchanges in the city operate for 22 hours a day and in a big boost to ease of doing business in GIFT, SEBI has permitted FPIs already registered with it to operate without any additional documentation.
This reduces transaction costs significantly and increases the attractiveness of the centre.
There are other attractions as well. All greenfield smart cities are designed to offer ease of doing business and low operating expenses. To facilitate this, GIFT City has its own urban development authority for single window clearances.
Operating expenses are also expected to be about 20 per cent lower compared to metropolitan cities such as Mumbai and Delhi.
Keeping in mind the need to offer infrastructure and services at par with those available in international cities, tap water will be of potable quality and district cooling system will supply chilled water across the city.
Regulatory changes
Speaking to the media, Dipesh Shah, Head, IFSC and Strategy, of Gift City, said a few regulatory changes are needed to bring the project at par with the cities it is benchmarked against.
They include waiving short term capital gains tax on derivatives trades and allowing retail investors to trade. At present foreign portfolio investors (FPIs) pay 30 per cent as short term capital gains tax compared to zero tax in Dubai and Singapore.
Thus, to compete against them and to make GIFT City attractive to FPIs, industry bodies operating in the city have requested the finance ministry to consider these proposals to ease the cost of doing business in this first of its kind centre in India.
"You also need to build liquidity in the market and that requires the participation of all segments of investors. Today, the only segment that participates in the zone is institutional investors. If retail investors are allowed, the markets can move much faster," said Shah.
The master plan
Once complete, the city will occupy 886 acres of land and house 110 buildings with a cumulative built-up area of 62 million square feet. Of this, about 40 million square feet has been earmarked for commercial activities, about 13 million for residential quarters and the rest for social infrastructure.
"Currently, about two million square feet of commercial space is operational, and another three million square feet is under development. As of now an investment of Rs 10,500 crore ($1.5 billion) has already been committed to GIFT City, which has an integrated development model over three phases. Each phase is designed as integrated sustainable development. For example, the first phase itself includes development of office space, residential quarters, schools, hotels, clubs, etc.,"Ajay Pandey, MD & Group CEO, GIFT, said in a media interview.
The project has attracted leading real estate developers such as the World Trade Center, Hiranandanis, Prestige, ATS and others who have developing parcels of land offered to them. Besides, large Indian public and private corporate groups such as Life Insurance Corporation of India (LIC), State Bank of India (SBI) and Reliance are also developing commercial and residential buildings in GIFT City for their own use.
Budget boost
In his Budget for 2018-19, Finance Minister Arun Jaitley announced that the government would establish a unified authority for regulating all IFSCs in India.
This and the exemption of short term capital gains tax for IFSCs will help GIFT and, indeed, all such future projects in India to achieve their full potential and is expected to help GIFT achieve its goal of emerging as a global financial hub.
Inclusive mantra
In keeping with Modi's mantra of  social inclusiveness, the authorities have taken pains to incorporate this aspect of development into the master plan.
Pandey has been quoted in the media as saying: "GIFT is India's first operational smart city and International Financial Services Centre. Developed as a greenfield project, the City's objective is to generate employment. The aim is to create half a million direct jobs and half a million indirect jobs here. This is first-of-its-kind project in India and there are boundless opportunities for all – from support staff to the top management. Apart for hi-tech office buildings, residential complexes, entertainment arenas, the City also has one-of-its-kind aspirational and affordable housing project that will be operational soon for the support staff working in the group.
"The development plan for GIFT City envisages 40 per cent open and green spaces and has a green focus. All the buildings will be Leed-certified and have infrastructure like automated waste collection systems (AWCS), district cooling systems (DCS) and other technology-enabled processes that are environment friendly," he added.
Significant challenges ahead
The Maharashtra government has recently announced plans of setting up an IFSC in Mumbai, which will offer stiff competition to the one in Gujarat. Since Mumbai is the country's financial capital and is already host to all the large domestic and international companies that are on the radar of the GIFT authorities, it will provide stiff competition to Gujarat's IFSC but Pandey is unfazed.
Then, social infrastructure and the availability of entertainment facilities play a major role in the decision making process at multinationals. It will be a long time before cities in India can match facilities  available in London, New York, Singapore, Dubai and Hong Kong.
While this will not play a big role in the decision making process in Indian companies, their foreign counterparts, who have all the above cities to choose from, may not be able to attract sufficient numbers of globally competitive talent. This little considered issue may become a major factor in GIFT City's quest for success and international recognition.
And finally, can the government of India really allow the near laisser faire regulations in many international financial centres, especially with regard to hot money? The jury is out on this question.
Growth on track
Pandey recently said at a press meet that the city was witnessing a "hockey stick" growth curve.
"In the first phase of the project, which was to the tune of Rs 2000 crore ($300 million), we have debt of Rs 1200 crore ($190 million) from a consortium of bankers. So the revenue is the remaining sum of Rs 800 crore ($110 million," Pandey said.
"The land was allocated to us in 2011 and the IFSC started off in 2015. So, the point I wanted to make was the growth curve is exactly how it was planned," he added.
Bright prospects
The impact of GIFT City is likely to be felt only in the years ahead. With India expected to retain its position as the fastest growing major economy in the world well into the future, the prospects look bright.
As the country integrates further into the global value chain, and the Modi government unveils further reforms to boost the ease of doing business in India, many more companies are expected to set up and expand their operations in the country and this will increase the attractiveness of projects such as GIFT.