Can Modi return to power in 2019?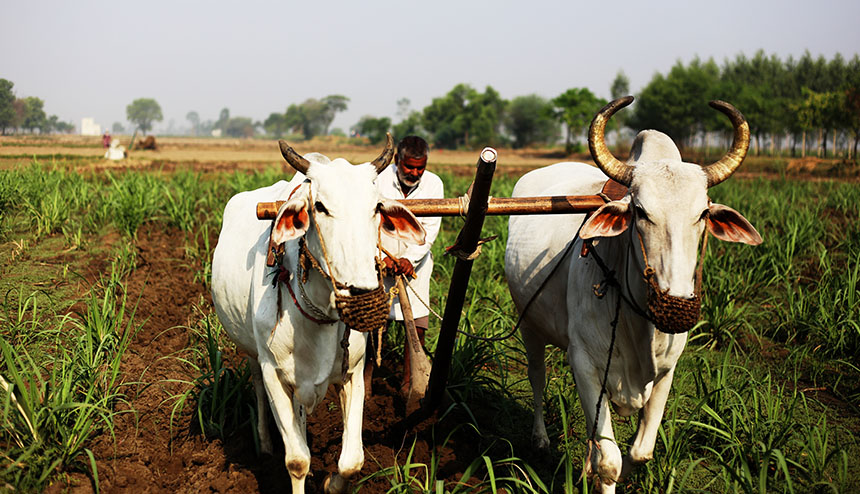 Solid achievements in reviving the economy, addressing farm distress, fighting poverty, fighting corruption and helping India regain its global standing are likely to help Modi and BJP retain power in next year's Lok Sabha elections.
The Lok Sabha elections are still nine months away but India, it seems, is already in election-mode. Rarely a day passes without newspapers and TV channels reporting on moves by the Opposition to form a united bulwark against the BJP-led NDA juggernaut that now rules 21 out of 29 Indian states.
The conversations in every other drawing room and street corner in India revolved around one question: Will Modi return to power in 2019?
The broad consensus is that he will. His personal popularity and standing remains undiminished and even though long-ruling BJP government in some states are beginning to face the anti-incumbency challenge, most analysts think Modi's decisive leadership style coupled with several noteworthy achievements will see him lead his party and coalition back to power.
Crystal ball gazing is a profession fraught with risk even at the best of times. The probability of getting it wrong increases manifold when one tries to predict the political mood of 1.3 billion Indians who have proved time and again that they are indeed the masters of their own destiny.
So, 'India Global Business' tried to assess the conditions on the ground on the basis of a few objective criteria to assess how the country has performed four and a quarter years into Indian Prime Minister Narendra Modi's term in office to try and gauge how Indians are likely to vote in 2019.
The big picture
Let us step back in time and rewind to 2014.
The country had been buffeted by a series of multi-billion dollar scams that had shaken the very foundations of India's economy, shattering its till recently exalted position in the world. The confidence of the Indian people was at a low ebb.
All the talk of India being part of the BRICS miracle economies had vanished into thin air and large global and Indian investors and analysts were openly talking of India joining the ranks of the much less celebrated Fragile Five economies that were expected to collapse soon.
The then Prime Minister Manmohan Singh, though still respected for his personal integrity, was seen as a weak and indecisive leader unable to control his Cabinet colleagues. Congress President and United Progressive Alliance Chairperson Sonia Gandhi was seen as the real power behind the throne and almost all senior Congress ministers were believed to be looking at her for signals before deciding on issues.
Other ministers from the smaller constituents of the UPA were also quite clearly taking their cues from the powerful satraps who presided over the regional parties they represented.
The economy was in the doldrums, governance had ground to a standstill as a result of a policy paralysis and the yearning for change and decisive leadership was palpable.
Being the change he wanted to usher in
Modi stepped into this breach and stormed to power on the back of his stellar record as Chief Minister of the western state of Gujarat.
His evocative slogan of Sabka Saath Sabka Vikas (Development for all), his promise to stamp out corruption and his vision of once again raising India's standing on the world stage caught the imagination of the Indian people who backed him enthusiastically, giving the BJP a single party majority in the Lok Sabha for the first time in three decades.
Economy back on track
India's economy, which had stumbled to a sub-5 per cent GDP growth rate during UPA-II has got back its mojo in the last four and a quarter years.
Major global organisations such as the World Bank, the IMF and ratings agencies such as S&P, Moody's and Fitch are gung ho about India's economic prospects.
On the ground, the economy is jogging along at a growth rate of about 7.5 per cent and the IMF and the World Bank expect India to retain its position as the fastest growing major economy in the world into the foreseeable future.
The IMF has gone so far to say that it expects India to provide the ballast for global growth for decades to come.
"India's economy is picking up and growth prospects look bright – partly thanks to the implementation of recent policies such as the nationwide Goods and Services Tax. As one of the fastest growing economies – accounting for 15 per cent of global growth – India's economy has helped to lift millions out of poverty," it said in a statement.
Then, decisive action on economic reforms and a laser focus on cutting out red tape has seen India zoom 42 places in the World Bank's Ease of Doing Business rankings – into the top 100 for the first time.
The Modi government has also addressed farm distress, following two consecutive years of drought early in his tenure, by announcing a number of schemes to double farmers' incomes by 2022. The recent announcement of a record increase in the Minimum Support Price (MSP) of several cereals and foodg rains has reined in rural agitations that at one point was threatening to get out of hand.
The fight against corruption
In the run-up to the 2014 elections, Modi promised the electorate Na khaoonga, na khaane doonga (I won't accept bribes, nor will it allow anyone else to do so). He has redeemed this pledge in full measure.
There hasn't even been any whiff of any scandal in his term in office. Crony capitalism, for long the bane of the Indian economy, which had played havoc with India's growth rates and standing in the world during UPA-II, has been stamped out.
The Insolvency and Bankruptcy Code, enacted by the Modi government, has completely changed the rules of the game. Many Indian industrialists, who had almost institutionalised the process of siphoning out bank loans from their companies and then getting a pliant political leadership to write them off are now scurrying for cover.
The new Code has resulted in many leading groups such as Essar, Jaypee and Bhushan among several others losing control of their flagship companies, which are being auctioned off to the highest bidders.
Then, the Modi government has ushered in a new transparency in the allocation of natural resources such as minerals and spectrum by mandating an auction process in place of nominations by committees.
The coal scam, the spectrum scam and the Commonwealth Games scandals under the UPA regime were all the result of politicians allocating scarce national resources or awarding contracts to select business houses.
That era is now over. The smooth auction of coal mines under the leadership of Coal Minister Piyush Goyal bears testimony to the merits of the new system.
And finally, a new law to impound the assets of fugitive economic offenders even before their formal conviction is expected to provide further impetus to the fight against corruption.
War against poverty
A recent report from the highly respected Brookings Institute says India is no longer home to the world's largest number of people living in absolute poverty. As India Inc. CEO Manoj Ladwa wrote in a recent column, this is no reason to pop the champagne yet. But it does indicate that for the first time since Independence, India is winning the war against poverty.
That same article has pointed out that while every ruling party in India, at the Centre and in the states, must share credit for this achievement, it remains a fact that the Modi government's initiatives such as the Jan Dhan Yojana, the world's largest financial inclusion scheme to provide bank accounts and banking services to the unbanked has led to the opening of 310 million new bank accounts in the names of people and families who had never previously entered a bank premises.
These accounts along with the Aadhaar, a unique identification number provided to all residents in India, and the mobile phone number have provided the government with triangulation tool to effectively provide Direct Benefit Transfers of subsidies and other government benefits.
This is almost completely eliminated the leakages that former Prime Minister Rajiv Gandhi said led to the diversion of 85 per cent of resources allocated for the uplift of the poor and improved the lives of millions of people.
Then, the Mudra scheme to "fund the unfunded" and provide small loans to small and micro entrepreneurs and others is estimated to have benefited over 100 million people and helped lift many out of poverty.
Other welfare schemes, such as the one to provide cooking gas to the poor under the Ujjwala Yojana has improved the lives of poor people, especially in rural people and helped protect them from illness and disease associated with inhaling smoke from wood fire that killed an estimated 10 million people a year before this scheme was launched.
Finance Minister Arun Jaitley, in his Budget for the current year, announced the launch of the world's largest healthcare programme to provide affordable medicare to an estimated 500 million scheme.
The war against poverty is, admittedly, far from over but even many of his critics admit that these and various other schemes launched by the Modi government is actually having an impact and improving the lives of millions.
Foreign policy
For decades, India's foreign policy was marked by loud posturing, anti-West and anti-imperialist rhetoric and a please all, offend none paradigm. The first break with this tradition was ushered in by P.V Narasimha Rao, who came to power in 1991. The next big change came under the leadership of the late Atal Bihari Vajpayee, whose government openly articulated and championed India's enlightened self-interest even at the risk of offending entrenched vested interests.
Modi has taken that legacy forward and completely redefined the contours of India's engagement with the world. For the limited purpose of this article we will focus only on those initiatives that are likely to find salience with the electorate. Therefore, his outreach to Africa, which has been one of the cornerstones of his foreign policy, but which may not translate into vote catching initiative, has not been considered in this report.
Modi has invested great political capital in reaching out to India's neighbours by rebuilding connectivity in India's immediate neighbourhood and beyond. He has also reset ties with every major global power and, as a result, India today has emerged as much sought after economic, strategic and military partner for countries ranging from the US, the UK, China, Japan and Asean, among others.
His tough approach against cross-border terrorism emanating from Pakistan has won him many admirers, and some vociferous critics, at home. But even his rivals grudgingly admit in private that Modi's talks in various global capitals have contributed at least in part to Pakistan's current international isolation.
In the eyes of most Indians, this is a huge achievement.
On China, Modi has stood India's ground firmly but without being overtly confrontationist. He remains steadfastly opposed to Chinese President Xi Jinping's flagship Belt and Road Initiative, which is a thinly disguised ploy to achieve China's strategic goals to the disadvantage of China's current and emerging global rivals.
He has aligned India more closely with the US and the West more closely than any of his predecessors though he has shied away from formally joining any so-called alliance of democracies. This, too, seems to have gone down well with the common Indian.
Decisive leadership
Modi is considered a hard task master. Setting stretch targets for ministers and bureaucrats has become the norm in his government. And effective and timely monitoring by the Prime Minister's Office (PMO) has ensured that gargantuan initiatives such as Swachh Bharat, which seeks to build toilets and, thus, improve sanitation and hygiene standards across India, and the Jan Dhan Yojana, have been rolled out with minimum time and cost overruns.
He has also walked the extra yard to ensure that his ministers and bureaucrats do not stray from the straight and narrow path and this has enabled him to stay clear of the corruption scandals that felled his predecessor regime.
His leadership style has helped him develop a personal connect with the electorate, which has enabled him to sell much needed but disruptive schemes such as demonetisation to the people.
Challenges remain
This is not to say that 2019 will be a cakewalk for Modi and the BJP. The coming together of Opposition parties present Modi and BJP President Amit Shah with a formidable electoral challenge.
The caste arithmetic in the key state of Uttar Pradesh, which accounted for a quarter of all seats won by the party in 2014, currently seems stacked against it.
His party's governments in Madhya Pradesh, Chhattisgarh and Rajasthan, which will face the electorate in December, is facing significant anti-incumbency sentiments.
Despite these headwinds, most analysts in India feel Modi will once again overcome the odds and win on the strength of his report card.