We are very bullish about India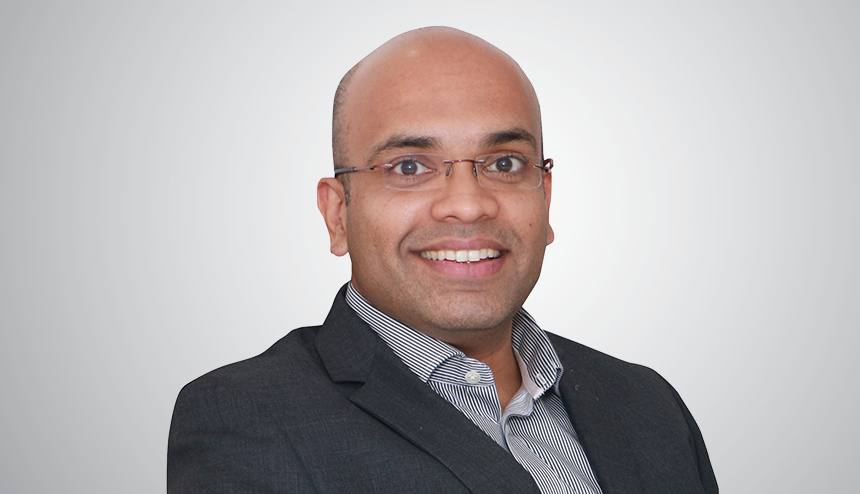 Suchit Punnose is the Founder & CEO of UK-based Red Ribbon Asset Management and instrumental in the creation of a new Gibraltar-India Business Council to promote investments between India and the British Overseas Territory of Gibraltar. In this interview, he talks through this new plan and his company's wider efforts within the India global space.
How did the idea of Gibraltar-India Business Council develop?
Gibraltar is an international finance centre and the objective of this council is to promote trade between Gibraltar and India and also to promote Gibraltar as a gateway for investment into the UK.
Gibraltar being a British Overseas Territory comes under the FICCI [Federation of Indian Chambers of Commerce and Industry] UK catchment area and that's how the idea of Gibraltar-India Business Council developed along with FICCI.
Red Ribbon has been present in Gibraltar since April 2016. And, what took us there was all the advantages of a well-regulated international finance centre by the Financial Services Commission (FSC) and the frugality of operations – things are cheaper there compared to London and low corporation tax, which is 10 per cent compared to the UK's around 20 per cent.
Indian companies could consider having an HQ in Gibraltar, which is only a two-hour flight from London, virtually next door.
How would you describe Red Ribbon's work within the India global context?
As a financial services group headquartered in London, we have a venture division which invests in projects we incubate, where we are taking an established product or service or technology from the UK to India, where it has to meet the value framework we follow of the PPP [Planet, Profit, People] bottom line.
We are a mainstream impact investor, so any project that we do has got to deliver measurable environmental and social impact and at the same time give market rate return.
Whatever we set up, all of those operations have to be carbon neutral, which can be achieved through activities like afforestation and a simple common-sense approach. This brings employment to rural/tribal areas of India. The social impact comes from our team being given a higher than usual minimum wage, education is paid for, healthcare etc.
Above all, the companies will have an employee benefit trust, where 10 per cent of the profit share would pour in to be equally divided among the employees. We feel that's the right kind of distribution of wealth that can be done.
We are mainstream impact company, headquartered in London, looking at capitalising the opportunities in the modern-day world that is emerging based on the context of the UK with Brexit and India as the fastest-growing economy. And, we are using Gibraltar as the little nodal junction for that flow of capital both ways.
What are the kind of companies that fall within this remit?
We have just acquired a BSE [Bombay Stock Exchange] listed company, for which we are waiting for approvals to happen. Soon, we should have the world's first listed off-site construction company in India.
Then there is Eco Hotels, which is the world's first carbon-neutral brand that we are growing out of India. Substantia, which is Latin for property, is about carbon-neutral townships for around 10,000 people. And, Armaec – which is anything to do with renewable energy.
What is your view on the pace of reforms in India?
Our view is that we come in with patience capital and have been going for 11 years. It hasn't been easy in terms of the speed and gestation period. But that hasn't come as a surprise; we have always prepared for it.
What we need to appreciate is that it is a constantly improving landscape on the ground in India and one needs to be patient with that. I think any market has its own vagaries in terms of how easy or tough it is.
We are very bullish about India and we think that the narrative on India being a difficult place to do business has to change. That is a very standard stereotypical view. We don't think so. Things are constantly improving. The task at hand is not easy and there is a huge need for bright minds, smart money, patient capital and technology to come into the country. At the end of the day, it is all about poverty alleviation.
What is holding back the India-UK relationship?
I have been investing from the UK into India and India into the UK for the last 15 odd years. I feel the biggest faux pas both India and the UK make is to mix immigration with business. They are separate topics. The UK is about to go through a bitter divorce and will have to find a new partner and there is a natural partner in India – a former colony which has now got an economy bigger than that of the UK. Moving forward, it makes complete sense for the UK to get on to the free trade agreement (FTA) as soon as possible.
But the problem is all that is not insulated from the conversation about immigration, which is an age-old issue. So, it is wrong to mix such an old issue with a brand-new issue and opportunities.
What India needs to look at, in my view, is to keep the focus on business, even if the UK is not able to separate the narrative between immigration and business.
Going forward, there are going to be less and less people coming to the UK. If anything, the narrative is going to change to the UK worrying about work permits being rejected by the Indian High Commission. There is a clear transition happening.
If we focussed on the trade agreement, I believe we would find a natural solution to the immigration debate.