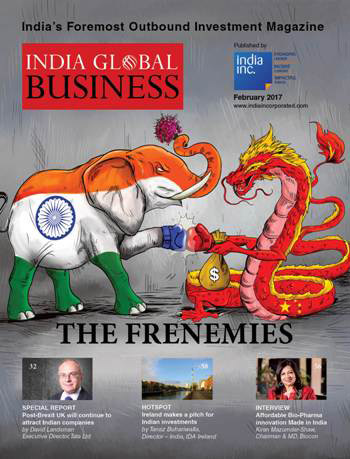 February 2017
India Inc. Staff
An assertive China presents Prime Minister Modi with his most intractable foreign policy challenge, but there are indications that Beijing [...]
The start of the year has already been packed with lots of upheavals and changes. This edition of 'India Global Business' tracks all of those changes in the global economy that have impacted India's own globalisation march. The central focus this time is on the very complicated relationship with China and how it has evolved in recent times.
India Inc. Staff
An assertive China presents Prime Minister Modi with his most intractable foreign policy challenge, but there are indications that Beijing may be getting a little edgy. Mahatma Gandhi had said of his adversaries: "First they ignore you, then they laugh [...]
India Inc. Staff
Donald Trump and his fellow travellers in Europe are doing their countries a disservice by recklessly pulling up the drawbridge on immigration, writes India Inc. CEO Manoj Ladwa. Everyone knows that whenever their fortresses and castles came under siege, kings [...]
India Inc. Staff
Outbound FDI from India will increasingly be driven by a need to fill knowledge and product gaps aimed at the domestic market. Finance Minister Arun Jaitley has greased the wheels of the investment cycle with allocations of almost $90 billion [...]
India Inc. Staff
A foreign policy observer believes it is time for India to move towards a more flexible approach towards China. It has been suggested that New Delhi's bid for membership of the Nuclear Suppliers Group (NSG) was an "extraordinary exercise in [...]
India Inc. Staff
The new Indian high commissioner to the UK believes India and the UK can work together towards a win-win visa regime. "In the field of IT, our professionals are renowned the world over. It is very important that our IT [...]
India Inc. Staff
The Indian pharmaceutical industry is holding on to a sliver of hope that it could become the supplier of choice for the US market. Indian IT sector CEOs aren't the only ones weighing every word uttered by US President Donald [...]
India Inc. Staff
Kiran Mazumdar-Shaw is a consistent presence on definitive global lists as one of the world's most powerful women. As the Chairman and Managing Director of Biocon Limited, she is a trendsetter in the field of biotechnology in India. Here she [...]
India Inc. Staff
Just days after Donald Trump was sworn in as the 45th US President, there is much upheaval around his series of unilateral executive orders. There is yet another draft reportedly awaiting his signature, which could hit Indian professionals hard. American [...]
India Inc. Staff
Prime Minister Narendra Modi has struck a delicate balance of engaging with China where there is mutual benefit and standing up to the South Asian neighbour where India's strategic interests demand. Dealing with China is arguably Prime Minister Narendra Modi's [...]
India Inc. Staff
There are not too many countries towards whom the new United States President, Donald Trump, has shown a consistently friendly demeanour. India is one of them. As Trump told Prime Minister Narendra Modi in his most recent phone conversation to [...]
India Inc. Staff
One of India's leading international businessmen traces the factors behind India's natural instinct towards going global.  The question isn't whether India can turn global; it is how quickly will India be accepted among the leading nations in the world. Global [...]
India Inc. Staff
Just days before Barack Obama's term as US President came to a close, he presented a series of President Medals to honour achievements across various fields. Here we profile the Global Indian winners of the Presidential Early Career Awards for [...]
India Inc. Staff
Many companies establish a professional board of directors comprising "stars", but sometimes even star teams with sophisticated individuals may take bad decisions, writes a corporate governance expert. From among many factors that could be responsible for such decisions, two stand [...]
India Inc. Staff
Parag Saxena is the CEO of New Silk Route Partners, one of India's largest Private Equity (PE) funds with a primary focus on India and the Southeast Asia markets. He tells 'India Global Business' about the company's journey since inception [...]
India Inc. Staff
With Brexit around the corner, one of Britain's neighbours is making a play for Indian investments as a member of the European Union (EU). Ireland has a strong proposition for any company choosing to do business in Europe. A part [...]
India Inc. Staff
Asian equations, specially between the two giant economies of China and India will be in focus with the installation of Donald Trump as the 45th US president. Trump's belligerent 'America First' foreign and commercial policy stance, will in all likelihood, [...]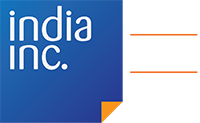 Sign-up to receive
FREE newsletters and regular
updates from India Inc.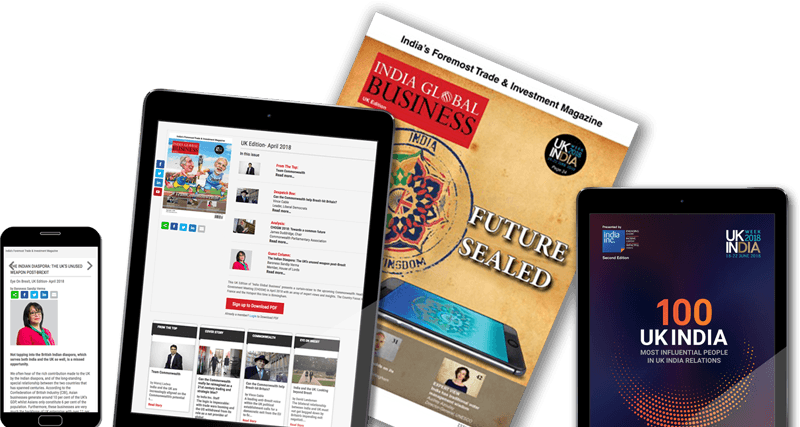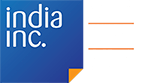 Sign-up to receive FREE newsletters
and regular updates from India Inc.