Post-Brexit UK will continue to attract Indian companies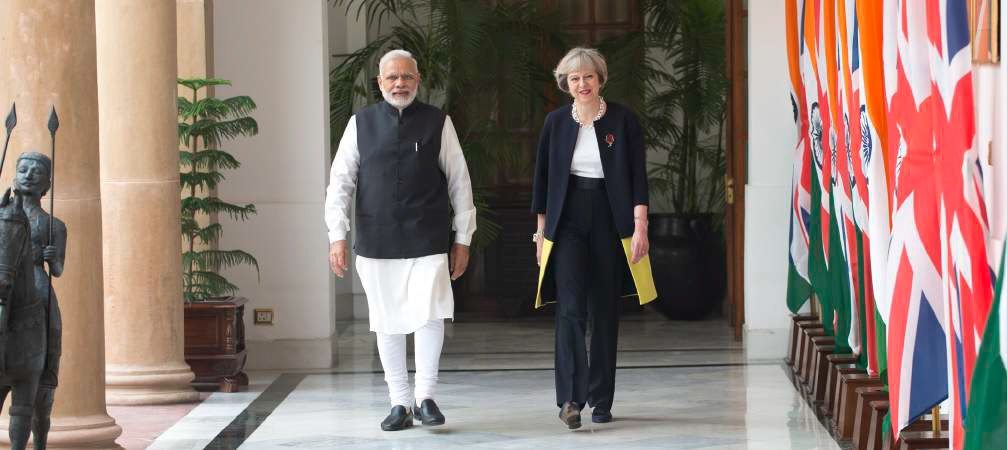 David Landsman is the Executive Director of Tata Limited and recently took charge as the Chair of the Confederation of Indian Industry (CII) India Business Forum (IBF) in the UK. He took time out for 'India Global Business' to talk about this new role, his wider perspective on post-Brexit India-UK ties and the need to address a decline in India's exports to Britain.
What does the post-Brexit era hold for Indian companies looking at UK/Europe for expansion?
Over the past few years, more and more Indian companies have been expanding their activities in the UK and across Europe as part of their globalisation strategies. There is no doubt that there will continue to be important opportunities for Indian business, both in the UK and the rest of Europe. It is early days for Brexit and much remains to be clarified.
We at CII-IBF UK will be holding a workshop to help Indian companies based in the UK to understand the issues in depth.
Is the UK likely to maintain its position as India's first port of call in Europe?
India's relationship with the UK is unique and stretches back before the UK's EU membership. Some companies choose the UK for its R&D capabilities or for its position as a preeminent global financial hub, which is unlikely to change.
The similarities between Indian and British legal and accounting systems, as well as the English language, undoubtedly help.
How much the UK will continue as a base for European operations will depend on the nature of the economic relationship between the UK and EU post-Brexit.
Is a potential India-UK free trade agreement (FTA) likely to enhance Indian presence in the UK?
Having a framework economic agreement, whether in the form of an FTA or a comprehensive economic partnership, would surely be mutually beneficial. India's exports to the UK have been in decline since 2013, and any future agreement should assess the obstacles to bilateral trade and allow for an enhanced partnership.
What are some of the under-represented sectors that need greater attention in the India-UK sphere?
The India-UK CEO Forum has identified six work streams, which we believe represent the greatest opportunity areas in the India-UK economic landscape:
Smart cities and the digital economy
Healthcare and Hygiene
Education and skills
Manufacturing, defence and security
Financial and professional services
Bilateral ease of doing business
Besides this, other potential areas to explore include food, nutrition and sports, creative industries, as well as tourism and hospitality.
Does the immigration rhetoric cast an unwelcome shadow over the economic partnership? 
Access to global talent is crucial for modern businesses to flourish, especially in the service sectors. It's important that the legal framework allows for this, but also that the political environment and language is welcoming, especially for skilled labour.
The recent announcement during Prime Minister Theresa May's India visit of a new UK-India Dialogue on Home Affairs to simplify visa systems, and also making India the first visa country to be offered the UK's Registered Traveller Scheme are welcome moves.  But more will need to be done to reach the desired level of mutual understanding on this issue.
What are some of the goals you have set in your new CII role?
CII-IBF UK exists to support CII members with operations or interests in the UK. I certainly want to make sure that we're helping them as much as we can to navigate the changing environment, including Brexit.
But we will also be continuing the CII's excellent work promoting the best of Indian business, especially in the priority sectors identified by the CEO Forum.  The year 2017 presents particular opportunities as the UK-India Year of Culture, which we at CII want to support; there will be some exciting events announced soon.  Now is also a good time for CII to be contributing to thought leadership in a number of key areas, which will benefit bilateral trade.
As the two countries begin to strengthen the economic dialogue, CII will be working closely with both the Confederation of British Industry and the UK-India Business Council to provide inputs into the preparations. As I'm involved with both organisations, I'll be aiming to ensure a smooth and effective process.
This is an excellent moment to strengthen the India-UK partnership as we mark the 70th Anniversary of India's independence, as well as celebrating our business and cultural ties in this India-UK Year of Culture. As the UK prepares to leave the European Union, we will be fully engaged in working to enhance the bilateral economic relationship.
*CII-IBF UK is a group of corporate members, primarily Indian companies with existing or planned operations in the UK. The Forum provides an avenue for senior representatives of UK or Europe-wide operations of Indian companies to come together and discuss relevant issues for strengthening business cooperation.