Envoy pitches for Indian professionals in UK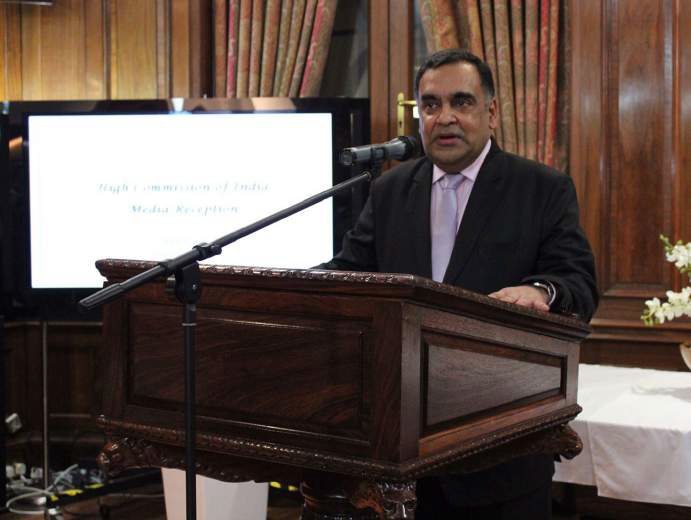 The new Indian high commissioner to the UK believes India and the UK can work together towards a win-win visa regime.
"In the field of IT, our professionals are renowned the world over. It is very important that our IT professionals can come and work and go back. They will contribute immensely not only to the local economy but also the global economy, which is what they are doing in Silicon Valley and the rest of the world," says the Indian high commissioner to the UK, Y.K. Sinha.
Under new rules announced by the UK government last year, professionals from countries like India would be required to meet higher salary threshold requirements which is largely expected to hit Indian IT professionals who use the intra-company transfer (ICT) route to come into the UK on time-bound projects. The UK's Migration Advisory Committee (MAC) had revealed in 2016 that Indian IT workers accounted for nearly 90 per cent of visas issued under the ICT route. Therefore, an increasingly toughening visa regime is seen as directly impacting Indian professionals in the sector.
Sinha, who took charge of his post in London in December 2016, also highlighted the sharp contrast between rising Indian student numbers in countries like the US and Australia and even across Europe.
He said: "In the field of education we have a bit of a problem because the number of Indian students [in the UK] that was 40,000 or so in 2010 has dropped to19,000. Compared to figures for the US, which had 104,000 Indian students in 2010 and today they have 166,000. Australia had 19,000 in 2010 and has 40,000 today.
"Obviously, there is something going wrong here because the UK has always been the first preference for Indian students."
Both governments have set very ambitious targets in trying to see how we can further enhance this.-Y.K. Sinha, Indian High Commissioner to the UK
While numbers of Indian students coming into Britain have been on a freefall despite the UK being the "first port of call in Europe" for Indians due to a shared history and other commonalities, other European countries seem to be more on track with increasing their value proposition.
The senior diplomat noted: "We need to see how we can ensure that the UK attracts good students from India because Indian students are doing extremely well everywhere they go. Even countries like Germany have over 10,000 Indian students and France has 5,000.
"They are actively going into campuses in India to attract students. I think the UK universities are doing a great job but I think we need to sort out the issues regarding visas. It is an area where both governments are talking to each other."
Stressing the need for both countries to continue to engage in a manner that will be a "win-win situation" for India and the UK, the envoy points to the visit of British Prime Minister Theresa May to India in November 2016 as "particularly significant" in having further enhanced the "very substantial economic engagement".
"We have a very good economic engagement with the UK, with trade in goods about 14 billion dollars and another 5 billion dollars in services. But besides that, the UK is a very important in terms of investment scope, being the largest G20 investor into India and 800 Indian companies operate here bringing about a billion plus in taxes to the Exchequer and employing over a 100,000 people.
"Both governments have set very ambitious targets in trying to see how we can further enhance this."
Sinha described his own mission as the new high commissioner to the UK against the backdrop of Brexit as a "challenge" but also "an opportunity".
"It has been a pretty steep learning curve but I am very happy to be here because I think it is exciting times for India, the UK and India-UK relations. We have a very long shared history, common past, common commitment to democracy and other values. Most importantly, we have a very vibrant and robust expat community here in the UK," he said.
On a personal note, he recalled his first-ever visit to the UK shores, when he docked on a boat at Liverpool 54 years ago: "It is wonderful being back here. I had never imagined I would be coming back as high commissioner."
In reference to his mission in India, he added: "There is so much happening – between 2014 and 2016, India attracted over a $120 billion worth of foreign direct investment (FDI). It is important that these positive stories are highlighted and that will help further in ensuring that the business communities in both countries take advantage of the situation that exists. There is a good story to tell, which will be India and the UK in future, across the board."
The 58-year-old seasoned diplomat with a career spanning over 35 years holds the rank of Secretary to the government of India and was India's high commissioner to Sri Lanka before taking charge at the UK mission.