India: The world's friendly drug supplier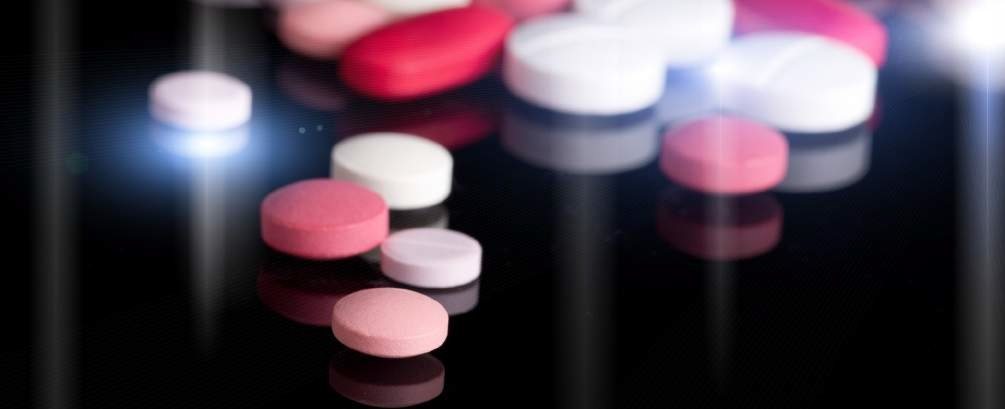 The Indian pharmaceutical industry is holding on to a sliver of hope that it could become the supplier of choice for the US market.
Indian IT sector CEOs aren't the only ones weighing every word uttered by US President Donald Trump for nuances and burning the midnight oil wondering how to maintain their lead in their largest market.
IT's less glamorous but equally successful knowledge sector cousin, the Indian pharmaceuticals industry, is also worried about how the new US administration's "America First" policy will impact its top and bottom lines.
Fear and opportunity
Their fear: Trump may push US Big Pharma's agenda and push India to adopt a patent regime that blatantly privileges the profits of western companies over health concerns in the rest of the world.
But they also see a slim sliver of silver lining in Trump's demand that US drug companies stop charging astronomical rates for medicines. The feeling is that since Indian pharma companies produce and sell generic versions of off-patent drugs at a fraction of the prices charged by Big Pharma, the US President could turn to them as suppliers if only to put pressure on his homegrown CEOs to cut prices.
New markets
The US remains, by far, the biggest market, accounting for about 50 per cent of the Indian pharma industry's annual exports of $16 billion. That will continue for some time, though the going is expected to become more difficult under a Trump presidency.
But, according to a McKinsey & Co report titled 'India Pharma 2020: Propelling access and acceptance, realizing true potential', growth in developed markets will slow and the Indian market, along with those in China, Brazil and Russia, will fuel the growth of this industry.
Doubling in size
That same report notes that the Indian pharmaceuticals industry has been growing at 13-14 per cent over the last five years and predicts that the market will more than double in size to $55 billion, "driven by a steady increase in affordability and a step jump in market access".
At that level, the Indian industry, currently the third largest in the world in volume terms and 13th largest in value terms, will be behind only the US, Japan and China, says a report by Equity Master, but more on that a little later.
The world's friendly drug supplier
The Indian pharma industry, which has earned a reputation for making cheap generic versions of off-patent drugs, currently supplies 20 per cent of the world's generic medicine exports in volume terms.
The main markets for these drugs, including many life-saving HIV-AIDS formulations as well as drugs to treat cancer, tuberculosis and other deadly diseases, is Africa.
"The UN-backed Medicines Patent Pool has signed six sub-licences with Aurobindo Pharma, Cipla, Desano, Emcure, Hetero Labs and Laurus Labs, allowing them to make generic anti-AIDS medicine Tenofovir Alafenamide (TAF) for 112 developing countries," the IBEF website said.
This, and other such steps to make life-saving drugs available to the world's poor, has generated tremendous goodwill for India, especially in Africa.
Spreading wings
Not satisfied with only exporting affordable drugs to nations across the world, Indian drug manufacturers, from big names like Sun Pharmaceuticals, India's largest pharma company, which has been buying foreign pharma companies in the US, Western Europe and Russia, to little known ones like Intas Pharmaceuticals, which recently made splash when it bought Teva's assets in the UK and Ireland for $764 million.
India's pharma czars have carefully followed a string of pearls acquisition policy, mostly buying up foreign rivals to facilitate entry into some markets or to fill up gaps in their portfolio. Companies such as Lupin, India's third largest drug maker, Cipla, Glenmark, among others, have all expanded into the developed markets of the West in the face of stiff competition from global rivals.
Indian companies will continue to employ this strategy, which has paid rich dividends over the years.
Make in India success story
Much before Make in India was launched as a mission by the Narendra Modi government, Indian pharmaceutical companies were doing precisely that, braving strong pressure from the Big Pharma lobby in the US and the EU, which accused it, unfairly, of patent infringements and IPR theft.
Then, Indian companies also had to fight and defeat efforts by large western multinational drug makers to evergreen their patents – change one or two ingredients in a drug that was about to go off patent to increase their period of exclusivity.
This ongoing David versus Goliath battle – even large Indian pharma companies such as Sun Pharma are still small compared to the global behemoths – has instilled in Indian pharma executives a rare fighting spirit and given them a battle hardened edge in their fight for domination of poor and under-penetrated markets.
This is, perhaps, the only manufacturing sector in which India enjoys a relative competitive advantage vis-à-vis China. The country also leads China in pharma exports, with year on year growth of 11.44 per cent, according to Government of India data.
Increased competition at home
The Indian market is unique in that branded generics manufactured by domestic companies dominate the market with an 80 per cent market share by value. This market is projected to grow at 15 per cent per annum till 2020, easily outperforming the global market, which is likely to grow at one-third this pace.
Not surprisingly, every global major wants a bite of this market. The Indian Cabinet recently eased foreign investment norms in the pharmaceutical sector, allowing foreign rivals to buy up to 74 per cent stake in Indian companies under the automatic route and stakes beyond 74 per cent with government approval.
Following the relaxation of FDI rules, China's Fosun Pharmaceutical is buying Hyderabad-based Gland Pharma for $1.26 billion and US-based Baxter International has an agreement to buy Claris Injectables for $625 million.
Analysts expect many more such deals to take place in the future. This will increase the already intense competition among domestic companies by several notches.
Consolidation
Competitive pressures will force the highly fragmented Indian pharmaceuticals industry to consolidate. The stronger, larger players will buy up smaller rivals, not only to win marketshare but also to prevent rivals from beefing up their presence.
At least two analysts whom India Inc spoke to expect the industry to reach that phase very soon.
When that trend plays itself out, India may be left with three or four large domestic players and a few smaller companies catering to specialised niches in the market.
The future
The road ahead will be very tough and much more competitive than before, but the winners will be able to tap a market that could grow to $100 billion by 2025 driven by rapid urbanisation, increased consumer spending, the spread of health insurance and rising awareness about health and wellness issues.