Ireland makes a pitch for Indian investments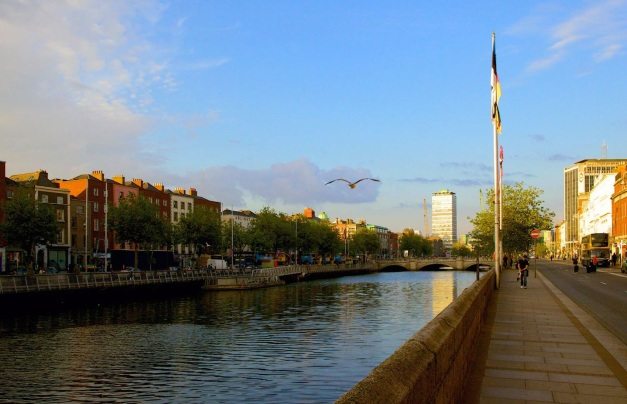 With Brexit around the corner, one of Britain's neighbours is making a play for Indian investments as a member of the European Union (EU).
Ireland has a strong proposition for any company choosing to do business in Europe. A part of the European Union (EU), the country's impressive offering includes large and small companies, MNCs and indigenous companies, universities and research institutes in the technology, ICT, life-sciences, financial services and advanced manufacturing sectors, not to mention access to over 500 million customers. The common-law system, a robust regulatory track record, an attractive Double Taxation treaty with 70 countries, including India and the US, a convenient time‑zone location for Indian companies servicing US clients, and a Made in EU certification for products manufactured in Ireland, further enhance Ireland's appeal for investment. Brexit has also forced Indian companies servicing European clients from the UK to seek another location within the EU.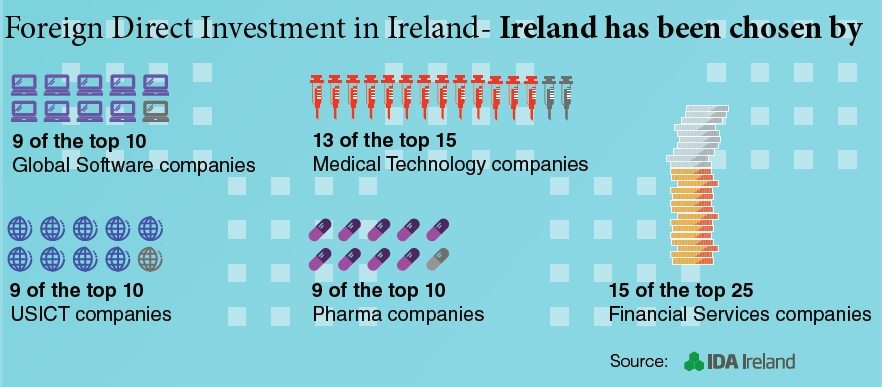 The reasons mentioned above and Ireland's proximity to the UK make Ireland a favoured location for Indian companies. India is today the fastest growing economy in the world and Ireland is the fastest growing economy in Europe. An increase in two-way trade has been observed over the last few years.
Ireland consistently ranks high among the best places to do business and the least bureaucratic countries. Forbes recently ranked Ireland as the fourth best country in the world to set up business in. Combine this with the fact that Ireland boasts one of the best demographics in the world: a young, flexible, and mobile work force. In fact, it has the youngest workforce in the EU, with a median age of 35 years. A Eurostat 2014 report lists Ireland as one of the most productive economies in the EU, thus evaluating its labour productivity as one of the highest.
ICT
Ireland has a world-renowned and flourishing ICT sector. Nine of the world's top 10 ICT companies are located in Ireland. Moreover, the island is also home to the top six Indian IT Services companies and a host of smaller tech companies. Ireland also has strong clusters in niche areas like cybersecurity, fintech, IOT, cloud computing and traveltech. This availability of a robust eco-system and ready talent pool is a direct benefit to ambitious companies looking to achieve global growth. Ireland has become the global technology hub of choice when it comes to attracting the strategic business activities of ICT companies. This has earned Ireland the reputation for being the heart of ICT in Europe.
India's top six IT services companies besides some manufacturing, medtech, pharma, fund‑management and fast‑growing tech companies have made Ireland home. About 60 Indian companies have been successfully doing business in Ireland. Indian companies in Ireland perform a range of activities and have been growing their footprint. Companies have established their EMEA headquarters in Ireland, centres for European supply chain logistics, manufacturing, warehousing, delivery and customer service, and business development. Indian companies in Ireland include TCS, HCL, Infosys, Tech Mahindra, Wipro, NIIT Ltd, Mind Tree, Deepak Fastners, Crompton Greaves, Wockhardt, SMT, Kellton Tech, NeSt Technologies and Zomato.
Most of the Indian IT services companies started by placing customer support and delivery centres in Ireland, to then move up the value chain in terms of their activities in Ireland. Infosys have set up it's first R&D centre outside India in Ireland. NIIT have a large content creation centre, while TCS and stent manufacturing company SMT also have R&D centres in Ireland. Tech Mahindra recently cast a vote of confidence to Ireland's offering by announcing a Centre of Excellence in Ireland.
Why invest?
IDA Ireland is the Irish government's foreign direct investment (FDI) agency and for a company looking to set up in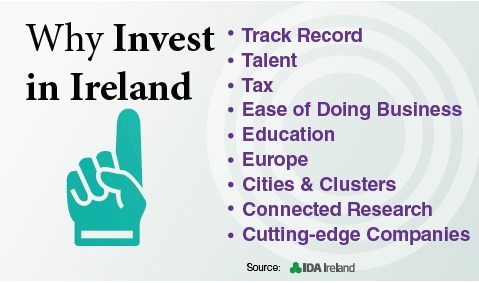 Europe, IDA Ireland becomes its partner in its investment journey. We discuss the company's needs, analyse its growth plans on the continent and handhold the company to the extent it requires.
After helping the company confirm whether Ireland would be the right place for its European business operations, we ensure the company's success over time by providing continuous support to the company throughout the life cycle of its presence in the country. IDA has the expertise and the connections to facilitate assistance at every stage of the company's investment journey.
IDA helps the company obtain information, build networks, identify the right location to set up operations, find the right partners, besides offering financial assistance and grants to qualifying companies.
Tanaz Buhariwalla is Director – India at IDA Ireland, the country's FDI agency.

In their words: 
Right from simple processes to more complex domains, we find people of all calibre. Also if you need specialists from elsewhere in Europe, people are open to moving. Yes, the cost of labour is high, but the productivity is pretty good too. It balances out between the two, so obviously if you want something that is very labour-intensive you won't go [to Ireland] but for anything that requires a combination of expertise and the availability of staff it's a good place to go.-Atul Kunwar, CTO, Tech Mahindra
Ireland is home to one of Europe's best multilingual, tech talent pool and will act as our springboard to make inroads into the European market and beyond. As a pioneer of digital transformation, we are the market leaders in India with strong penetration in US. We are happy to extend our expertise to the EMEA market with Ireland as our base. We believe that this region is poised to emerge as our largest revenue-contributor outside of US.-Krishna Chintam Co-founder and Managing Director, Kellton Tech
We were pioneers among Indian medical device companies to identify tremendous value in investing in research & development (R&D). Our core strength lies in our ability to excel in developing technologically complex products through focused teams. With this centre, we hope to tap into the excellent talent pool available in Galway to make further enhancements in existing products and to develop new and innovative products.-Gaurav Goel, Western European Head, SMT