Do good boards imply good decisions?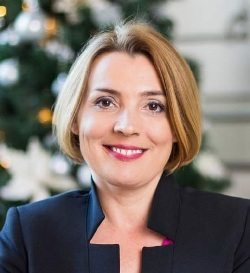 Many companies establish a professional board of directors comprising "stars", but sometimes even star teams with sophisticated individuals may take bad decisions, writes a corporate governance expert.
From among many factors that could be responsible for such decisions, two stand out: availability of information and a board agenda.
Good decisions can follow if appropriate and adequate information is shared. To make a high quality "informed" decision, the board should get as much information about an issue as possible. What happens in reality?
A meeting runs according to the agenda, in most cases – set by a company secretary along with a CEO (while best practice suggests that agenda should be set by a board chairperson together with a company secretary). As a person responsible for compliance, a company secretary will try including issues he/she needs an approval on by the board for regulatory purposes. On the other hand, a CEO will include financials (performance for a given period) and other administrative and routine issues. This demonstrates the agenda having extra focus on "regulatory" and "management" issues leaving no space for critical issues like strategy, talent development, succession planning, etc. Sometimes essential "board-appropriate" items such as internal audit and risk management only find place at the end of the agenda.
The average board meeting lasts about 3 hours and considering an agenda has about 10 items (in most cases – 8-12), it leaves merely 15-20 minutes for each item – not much time for high quality deliberations. The crucial question is whether a board member (especially external and independent) can "dive" into regulatory or management issues or engage in complex strategic discussions deep enough to reach a high quality decision within 20 minutes?
The recent guidance note on Board evaluations from SEBI lays special significance to quality of board agenda, dissemination of information and efficiency of board deliberations. According to the note, meetings are considered more effective if the agenda of the meeting is circulated well in advance; having all relevant information; qualitative aspect of board papers is ensured and sufficient amount of time is allocated especially for important areas. From best practice view, it is also critical that the agenda reflects board-level priorities and urgent/challenging issues are placed at the beginning.
Board of directors is no doubt at the paramount of a company's governance structure. The quality of a board determines long-term success of a company. The Indian regulator's attention to board evaluations shows in earnest how important is the board and how bringing its functioning in line with global best practices can help companies improve efficiency of their operations and mitigate risks.
While assessing a board quality, IFC looks at three parameters. The first one is the "Role" which answers the question WHAT? What is the task of the board? What the board is called to do? What are the functions of the board? The second is "Composition" which answers the question WHO and helps understand whether this particular team of directors is duly equipped to execute the task, and whether the structure of the board is efficient (including board committees). The last one is "Processes", which answers the question HOW? How a board is organizing itself to get to high quality decisions?
Decision making process within a board can be improved with some basic steps. The first step can be providing information well in advance. If materials are sent two-three days prior to the meeting, the non-executive and independent directors may not have enough time to familiarise themselves with important issues, which often leads to inactive participation in board discussions.
The second step can be ensuring well-structured and high-level analytical data being provided so that the discussion is straight to the point. In fact, reams of data are given to directors confusing them whether the data presented is for information only, or they are expected to take a decision.
Thirdly, board members should seek third party opinions on the company using analyst surveys, media articles, and initiate employee satisfaction surveys instead of relying only on the data provided by the management.
Lastly, the board chairperson needs to be a good facilitator, who is able to guide the board from simple information sharing to deeper engagement and decision-making. The contribution of a director should add value to a discussion given his/her knowledge and experience.
Only by understanding its role, having a good variety of experiences and knowledge, following effective processes, can a board facilitate productive discussions and, hence, add value to sustainable growth of the company.
Vladislava Ryabota is the Regional Corporate Governance Lead, South Asia, International Finance Corporation (IFC). She joined the Mumbai office of IFC in October 2013 and is the point of contact for investment and advisory services for IFC in South Asia.