UK Edition – 13 December 2019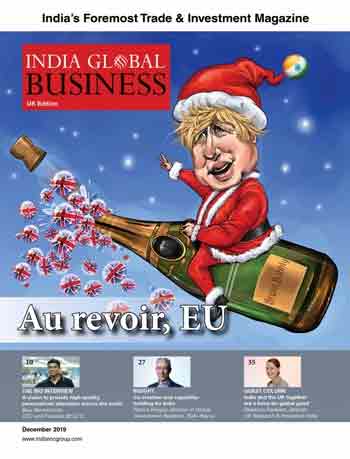 UK Edition – 13 December 2019
Saloni Shah
The news of a 63 per cent hike in Indian students choosing UK universities over the previous year reflects Britain's [...]
The UK Edition keeps an eagle eye on the all-important General Election results from the first Christmas time election in British history in nearly a century. The regular collection of views and analyses make up the rest of the package.
Saloni Shah
The latest Personal Data Protection bill signals India's intent to be among the rule makers and not be a mere subscriber of rules made by others.
Saloni Shah
The epic result in the UK's most significant election in living memory means Britain will be charging ahead towards the 31 January 2020 deadline and on the terms of its emboldened Prime Minister.
Saloni Shah
India's Citizenship Amendment Bill is the latest in granting citizenship to some classes of asylum seekers, similar to that done by the US and some European nations.
Saloni Shah
The Consul General of India for Birmingham reflects on the various sectors and opportunities for the UK and India to [...]
Manoj Ladwa
From deeper cooperation on counter-terrorism, turbo-boosting trade relations and better understanding on immigration, to new-found political activism by Britain's 1.5 [...]
Saloni Shah
Despite the lack of clarity, Brexit could open several new avenues for the UK and India, especially in the tech [...]
Saloni Shah
The recent 2+2 dialogue between India and Japan aimed to push their relationship beyond bilateral trade and open up pathways [...]
Saloni Shah
Tata Steel Europe recently unveiled a set of restructuring plans to try and reverse its loss-making streak, spurred by worldwide [...]
Saloni Shah
A skilled workforce, prime geographic location, financial incentives and tremendous support from the government are a few factors that make [...]
Saloni Shah
As one of the main start-up hubs of Germany, Bavaria has a lot to offer Indian companies as well as [...]
Saloni Shah
Legal experts examine the shortfalls in the Indian judicial system and share how the UK's expertise could be leveraged to [...]
Saloni Shah
Education, vocational training, healthcare and environmental consciousness form the pillars of Panasonic's CSR activities in India. Highlights: Panasonic's "A Better [...]
Saloni Shah
Global Indian M.A. Yusuff Ali's LuLu Group completed a £300-million investment in the UK with the opening of its new [...]
Saloni Shah
Contrary to the raging headlines dominating media right now, the new Citizenship Amendment Bill passed by the Indian government is [...]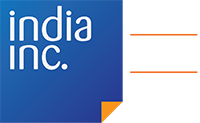 Sign-up to receive
FREE newsletters and regular
updates from India Inc.