Serbia makes a play for Indian investments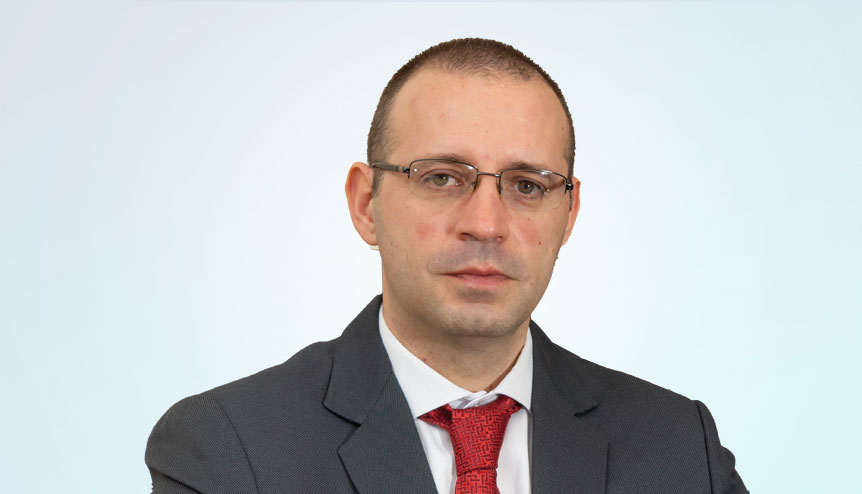 A skilled workforce, prime geographic location, financial incentives and tremendous support from the government are a few factors that make Serbia a hotspot for foreign investments.
Highlights:
Serbia is referred to as the crossroad of Europe due to its position in the central Balkan Peninsula, on the most important route linking Europe and Asia.
The country offers foreign investors a 10-year Corporate Profit Tax Holiday if they hire more than 100 employees and invest more than €8.5 million.
Serbia also provides support to foreign investors to set up quickly, with investors being able to start production within less than a year.
For the past several years, the Republic of Serbia is being continuously recognised by various international institutions as the most innovative country in South East Europe attracting foreign investments. We are proud to be the world's number one, for the third year in a row, as the country that creates most FDI jobs per million inhabitants.  Numbers are also impressive when it comes to the FDI inflow in Serbia. In 2018, Serbia has attracted €3.5 billion of FDI, while for the eight months of 2019, that number comes to €2.6 billion.
Foreign investors admit that a combination of several factors encouraged them to join the pool of successful and satisfied in Serbia. Some of the reasons to choose Serbia for their investment are the availability of a skilled workforce, attractiveness of the location, logistics advantages, and excellent support of the Government of the Republic of Serbia. Also, the fact that it takes less than a year to construct a plant and start the production additionally helped decision-making process.
Each of these advantages is a result of serious steps taken in developing a stable business climate by continuing the implementation of comprehensive reforms. Consequently, Serbia is maintaining the position of a regional leader and stability guarantor in the Balkans.
What makes Serbia that attractive to investors?
Located in the central part of the Balkan Peninsula, on the most important route linking Europe and Asia, Serbia is referred to as the crossroad of Europe. The international roads and railways passing down its river valleys make up the shortest link between Western and Central Europe, on the one side, and the Middle East, Asia, and Africa, on the other. Serbia is thus a perfect place for a company to locate its operations if it wants to be close and efficiently serve its EU, SEE or Middle Eastern customers.
Highly qualified labour
Highly qualified staff in Serbia is widely available. The labour force in Serbia is well educated, proficient in foreign languages, innovative and equipped with strong management skills. The number of engineers, developers, managers, and other specialists is sufficient to meet the growing demand of international companies.
Yearly, the labour supply increases by approximately 57,000 due to university and two-year college graduates. Of the total number of graduates, those from technical universities account for approximately 30 per cent.
Moreover, as a market constantly demands highly skilled staff, a new Law on Dual Education was adopted in 2017. With the regulatory framework in place for developing this type of education, the implementation started from the school year 2019/2020. The idea is to help new generations attending vocational schools to improve their skills and knowledge by combining courses with practical lessons in companies. This way, the Republic of Serbia is preparing young students for the professional future and is taking strategic steps towards creating the best possible labour to meet the market and investors' needs.
Financial benefits and incentives
To offset initial capital investments and ease the start-up of business endeavours, the Government of Serbia offers financial support for greenfield and brownfield projects in manufacturing and the services sector which may be subject to international trade that goes up to 50 per cent of overall investment.
Also, a 10-year Corporate Profit Tax Holiday is available for investors who hire more than 100 employees and invest more than €8.5 million. The Tax holiday begins once the company starts making a profit.
Furthermore, investors can benefit from 14 Free Zones in Serbia that provide exemption from the payment of VAT and custom duties. There are more than 220 multinational companies, employing more than 30,000 Serbian workers and having turnover of €5 billion, that are using these benefits.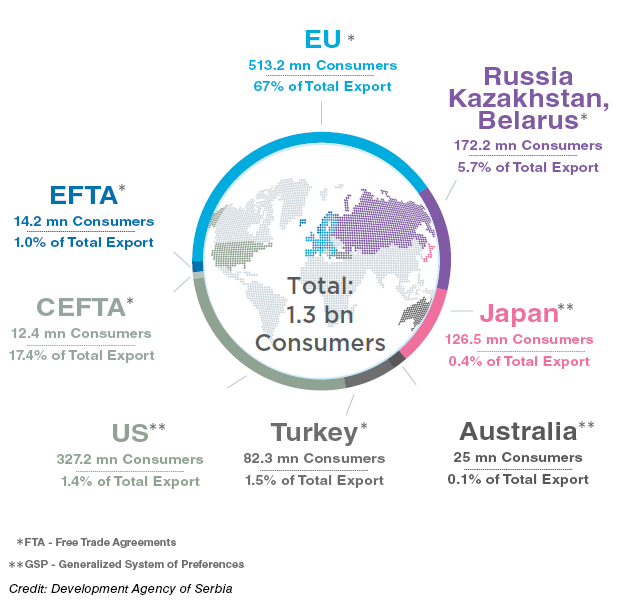 Free Trade Agreements lead to 1.3 billion consumers
Manufacturing activities in Serbia have a great possibility to benefit from a unique set of Free Trade Agreements enabling companies to export their products to both EU, EFTA, CEFTA, EAEU regions, Turkey, Australia, Japan and USA without import duties.
Together, this creates a free trade market of more than 1.3 billion consumers for "Made in Serbia" products.
Relations between the Republic of Serbia and Republic of India are characterised by a traditional friendship that lasts for more than 70 years. Still, there are various possibilities to enlarge economic relations both in terms of trade as well as in terms of direct investments. We welcome partners from India to explore opportunities and become a part of doing business in Serbia.
Radoš Gazdić is Director at the Development Agency of Serbia.