Bavaria – Germany's hotspot for Indian investors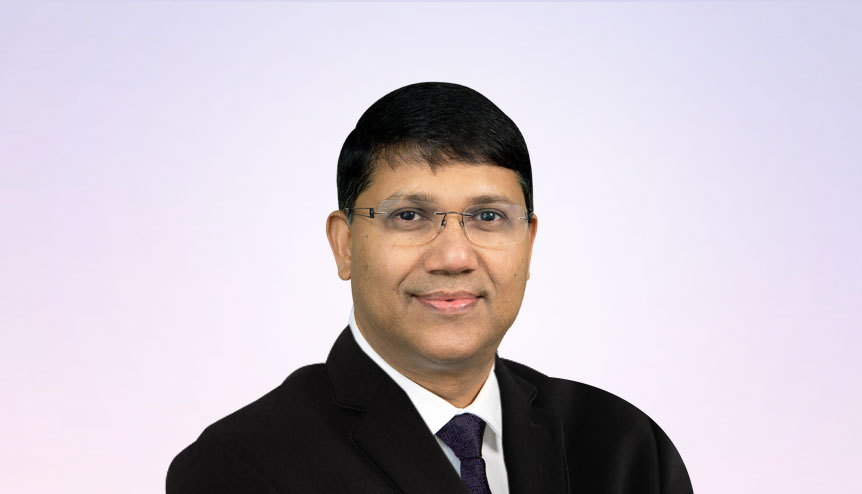 As one of the main start-up hubs of Germany, Bavaria has a lot to offer Indian companies as well as international students and young talent.
Highlights:
The German region of Bavaria offers investors a direct access to potential consumers via excellent transport and infrastructure.
The region is thriving tech hub renowned for its skilled workforce, research and development and world-class universities.
Bavaria's GDP of €625 billion in 2018 puts it ahead of 22 of the 28 European member states.
Currently over 100 Indian companies have offices in Bavaria, including India' leading tech businesses.
As the largest state in the Federal Republic of Germany and the seventh largest economy in the European Union, Bavaria acts as a gateway to the European market with 500+ million consumers. Its gross domestic product of €625 billion (2018) puts it ahead of 22 of the 28 EU member states.
With its booming technology economy, robust infrastructure and stable policy environment, Bavaria is an attractive business ecosystem for investors, who can be certain of leading a high-quality life.
Skilled workforce, R&D collaborations and world-class universities characterise Bavaria's acceleration as an innovation hub, while its 90+ universities and non-university research institutions foster academia-industry collaborations.
Exceptional transportation systems combined with telecommunication and energy infrastructure pave the path to the global market and enable direct access to potential consumers. A business-friendly ecosystem catalyses into growth for a vibrant community of businesses – from growth stage start-ups to large corporations in technology and life sciences.
The Bavarian State Government constantly takes visionary measures towards making Bavaria one of the most competitive tech hubs globally.
The government's recent initiative involves an investment of €2 billion towards expanding research and innovation with a key focus on Artificial Intelligence (AI) and SuperTech, redevelopment and acceleration programmes, higher education reforms and sustainable campaign for small & medium-sized businesses & industry.
Aiming to transform Bavaria into one of the world's leading digital economies by 2020, the government has announced a huge investment in digital technologies with focus on AI, virtual reality (VR) and extended reality (ER) technologies.
Bavarian technology clusters initiative provides Bavaria with a unique position to link applied research to business and industry. Its focus on 17 sectors ensures faster transfer of knowledge and seamless access to research, thereby enabling foreign companies to find a foothold in local business communities.
Initiatives of this kind strengthen the synergy between Bavaria and India, which have immense opportunities for investment and collaboration in the technology and IT sector, especially for start-ups and SMEs.
Over 100 Indian companies have offices in Bavaria. They include Infosys, Wipro, Mahindra & Mahindra, Samvardhana Motherson Group, Hero Motocorp Ltd., TCS, HCL, L&T InfoTech, Dr. Reddys, Quest, and SMEs.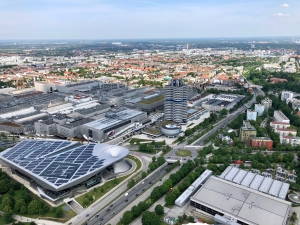 India, as the fastest growing economy, is a potential market for Bavarian exports. Over 350 Bavarian companies have business ventures in India. They include Siemens, BMW, Audi, MAN, Adidas, Allianz AG, Munich Re, EADS, Infineon and Linde.
The flourishing SMEs, which contribute 40 per cent of the state's annual economic output, demonstrate that the Bavarian ecosystem is conducive for all businesses – from start-ups to SMEs to large corporations.
Munich, the Bavarian capital, is listed as the top German start-up location. The dynamic ecosystem of Munich is supported by 100+ organisations like incubators, accelerators and entrepreneurship programmes. Bavaria has over 50 technology incubators supporting start-ups through various facilities that offer working spaces, guidance, mentorship, and excellent opportunities to network with peers and other start-ups and entrepreneurs.
Bavaria, the start-up hub of Germany, and India have a lot to exchange in terms of ideas, talent, tie-ups in the start-up ecosystem. Bavaria and India have been attracting and encouraging young start-ups to scale up themselves with disruptive ideas. The emerging sectors of both countries are AI, IoT and other software solutions, and the start-up industry thrives on these. The two countries can learn and support each other in terms of skills, research, talent or funding in these areas. We are keen to bring together the innovative start-ups from Bavaria and India that can access the respective markets and grow faster.
As Bavarian companies are considering India as a reliable and promising economic partner for their development and strategic movements, it gives multiple reasons for Indian start-up companies to look into the Bavarian market.
State of Bavaria India Office – Invest in Bavaria and its activities in India
The State of Bavaria India Office – Invest in Bavaria is the business promotion agency within the department of the Bavarian Ministry of Economic Affairs, Regional Development and Energy. This is the central, single-stop point of contact for all Indian companies interested in setting up and expanding their business in Bavaria, Germany. We provide free and confidential information, location analysis and connect potential investors to the business ecosystem, introducing them to relevant networks in both business and government areas.
Invest in Bavaria has a network of 27 representative offices across the globe and its India office in Bengaluru was established in 2001. Since then, it has been playing a pivotal role in intensifying the bilateral relationship between India and the State of Bavaria. Our Bavaria India office has been instrumental in helping more than 100 Indian companies to have their offices in Bavaria.
John Kottayil is the Executive Director at the State of Bavaria India Office – Invest in Bavaria.