Special Edition – June 2018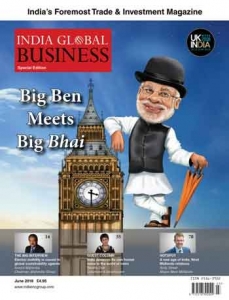 Special Edition – June 2018
Saloni Shah
Unlike in the West where it has certain dark undertones, Big Brother is a term of respect in India. Elders, [...]
This Special Edition of 'India Global Business' celebrates UK-India Week 2018, a series of high-impact events organised by India Inc. in June this year to celebrate and help enhance the bilateral relationship. There is a long list of experts and business leaders who have helped make the edition very special indeed.
Saurabh
Backdrop There are several big challenges facing the world and without doubt, one of the biggest is how to produce [...]
Saloni Shah
The green energy sector can provide an impetus for India and the UK to collaborate more closely. India's electricity demand [...]
Saloni Shah
A financial services sector expert lays out the factors stacked in favour of India as a hub for foreign direct [...]
Saloni Shah
It is four years since India's Prime Minister, Narendra Modi, came to power in New Delhi in an election whose [...]
Saloni Shah
An Indian industry leader highlights FinTech, infrastructure finance, financial inclusion, insurance and the bond market as key areas for India-UK. [...]
Saloni Shah
Democracies – in India and around the world – are only as sound, vibrant and aware as the ones who [...]
Saloni Shah
With the recent Walmart acquisition of Flipkart as a base, an industry expert analyses the mergers and acquisitions (M&As) activity [...]
Saloni Shah
The Founder of the Partition Museum in India reflects on the some of the lessons of the past that can [...]
Saloni Shah
The Modi government's performance over the last four years can be assessed through the lens of some key indicators. A one-page [...]
Saloni Shah
Unlike in the West where it has certain dark undertones, Big Brother is a term of respect in India. Elders, [...]
Saloni Shah
Anand Mahindra, the Chairman of Mahindra Group, talks 'India Global Business' through the company's newest automotive alliance with Italy's Automobili [...]
Saloni Shah
Yoga and Ayurveda are not just the cornerstones of the global well-being revolution but also seen as credible and cool, [...]
Saloni Shah
The 2018 'India Meets Britain Tracker' by Grant Thornton presents promising view of what India-UK ties of the future look [...]
Saloni Shah
Chef Sriram is an award-winning Michelin star genius who has been instrumental in popularising Indian flavours in Britain. In this [...]
Saloni Shah
A Singapore-based legal professional throws up the prospect of an India-UK-Singapore investment dynamic within a wider Commonwealth landscape. The connection [...]
Saloni Shah
A foreign policy expert analyses the India-China relationship in the aftermath of the recent Narendra Modi and Xi Jinping summit [...]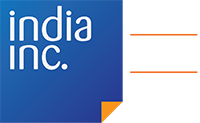 Sign-up to receive
FREE newsletters and regular
updates from India Inc.