A new age of India-West Midlands relations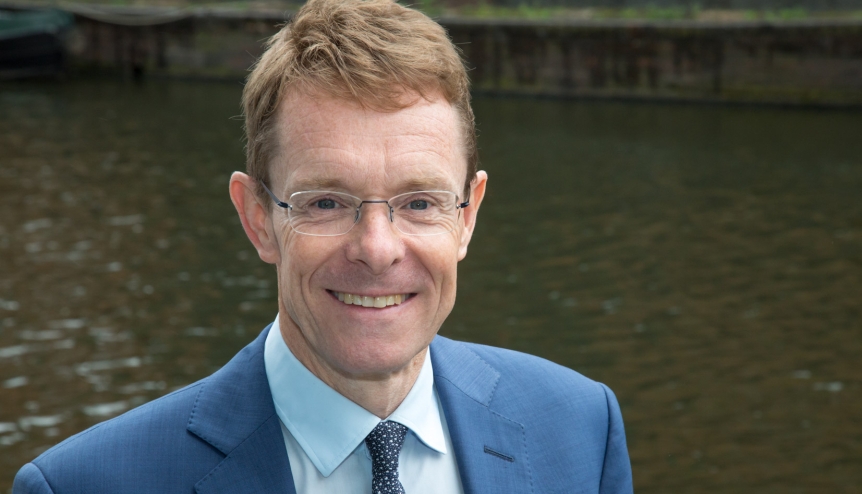 The West Midlands Mayor sets out what makes the region a potential engine for UK-India relations.
When we think of regions with close links with India, the West Midlands does not come immediately to mind. We think of London, Scotland or the Northern Powerhouse, but actually the West Midlands has, over the past 10 years, worked with the 200,000 strong Indian diaspora and with Indian investors to create a new age of India-West Midlands relations.
I am the Mayor of the West Midlands Combined Authority (WMCA). That is a geographical area spanning from Coventry to Wolverhampton, and encompassing Solihull, Birmingham, Walsall, Dudley and Sandwell in between. Before becoming the Mayor of the West Midlands in May 2017, I was the CEO of John Lewis nationally and also the Chair of the Birmingham and Solihull Local Enterprise Partnership (GBSLEP). Due to effective partnership working between the LEPs, businesses and local Councils, the WMCA area attracted 70 FDI projects from India in the last 10 years, creating 13,322 new jobs.
Facts & figures
India is ranked third for project numbers (behind US and Germany) but ranked first for job creation during that time. Indeed, when I am out and about I often meet people that live and work in the West Midlands but are employed by a successful Indian company. India has generated 7.6 per cent of all projects and 28.1 per cent of all jobs in the WMCA area from foreign direct investment (FDI) over the past 10 years – which is over a quarter of all jobs created in the area. Tata JLR is alone responsible for 12,257 of the new jobs created from Indian FDI. This is 92 per cent of all jobs created by Indian investors in the last 10 years. It has really been a game changer for local people and for the graduates of our world-class institutions.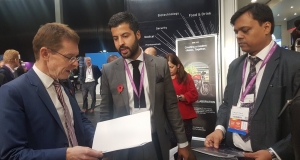 It will come as no surprise that Indian FDI trends are hugely influenced by the Tata Group's ownership of Jaguar Land Rover (JLR), which contributed 27 of those projects (39 per cent of all Indian projects). Jaguar Land Rover really is the jewel in the crown of the West Midlands, an Indian investment that has created a whole automotive cluster around it, sustaining a large local supply chain made up of local businesses and driving forward our research and development into the future of automotives – including the development of the electric car.
I was privileged to visit Mumbai last year to meet the Indian heads of both JLR and the wider Tata Group and they are absolutely committed to the business in the West Midlands.
As Mayor I am committed to helping this key business thrive – and to spreading the message that investing in the West Midlands does pay off – we have the talent, infrastructure and connectivity (physical and digital) that is unparalleled in the UK.
Connectivity
We have the youngest population in Europe, are the most diverse region in the country and are within a four hours' drive to most of the United Kingdom.
Birmingham Airport has a daily flight to India – flying with Air India on any day will land you either in Delhi or Amritsar, and the Amritsar flight has had to increase in capacity due to high demand. I was personally pleased to lobby for a direct Amritsar flight and to launch it with Air Indian and Birmingham Airport earlier this year.
I am absolutely committed to developing our case to India further and am looking forward to visiting again this year. The West Midlands Combined Authority is working with the Midlands Engine to really make things happen between the region and India and we are focussing on advanced manufacturing, life sciences and digital.
Beyond economics
I implore you all to come and see what the West Midlands has to offer. As well as the hard economic case, we have the world-class restaurants, retail, culture and arts that are driving tourism to us every day.
HS2 will bring a new level of connectivity with London and the north of England. Our Balti triangle is famous – we have had museum exhibitions on our famous curry industry. We are pleased to host the biggest Indian Film Festival in the UK and Birmingham University has a dedicated India Institute – driving forward joint academic research and a deeper insight into all that ties us together.
India is a main strategic priority for our region and it is not backed by hard strategy papers but a mutual understanding and a natural market relationship. I am committed to making it grow.
Andy Street is the Mayor of the West Midlands Combined Authority.