Electric mobility is crucial to global sustainability agenda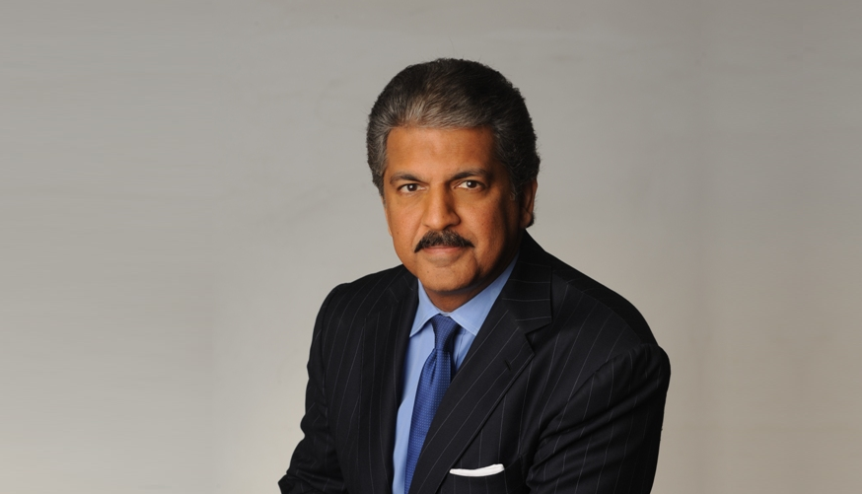 Anand Mahindra, the Chairman of Mahindra Group, talks 'India Global Business' through the company's newest automotive alliance with Italy's Automobili Pininfarina and what it means for the future of electric vehicles around the world.
What does Mahindra's new Italian partnership mean for the electric vehicle (EV) sector globally?
The Mahindra Group is truly committed to sustainability and we believe that electric mobility is going to be an important step towards it. We have been working vigorously to develop ourselves as global leaders in the EV space, and Automobili Pininfarina (AP) is the latest addition to the growing footprint of Mahindra in the same.
With Automobili Pininfarina we are bringing together the best of two worlds – heritage and substance as well as modernity and sustainability, enhanced with the latest EV technologies, delivering what we call – true objects of desire.
The Automobili Pininfarina tie-up will lead to a sustainable luxury car brand, unique and first of its kind. Through AP, we see ourselves building our strengths in the higher end, luxury vehicle market and we will be targeting geographies accordingly.
What is the timeframe for the new model to hit the roads and how do you see it setting new standards in the industry? 
Automobili Pininfarina plans to launch its first model, a 'Pininfarina' branded electric hypercar in 2020. Drawing upon the pedigree and design vocabulary of the Pininfarina aesthetic heritage, we will develop a rare collector's item that only a handful of connoisseurs will ever own. This high-performance all-electric luxury hypercar will combine Pininfarina's legendary automotive design prowess with the use of the most advanced technologies and a focus on sustainability thanks to Mahindra's growing EV expertise gained from its participation in the Formula E electric car racing championship. It will be an innovative and pioneering product powered by high technology.
There is currently no player with a full-electric supercar in the luxury segment. That is the niche that Automobili Pininfarina will occupy.
Will Indian roads also be ready for this exclusive luxury brand?
India is an upcoming market that we are monitoring on a constant basis for Automobili Pininfarina. The strategic core markets in phase 1 will be Europe, US and the Middle East, Asia and China specifically.
What is Mahindra & Mahindra's vision for the vehicle industry, domestically and globally?
Our strong belief in sustainable mobility led by EVs resulted in us investing in the business back in 2010. Since then, we have been the pioneers of electric mobility in India and intend to continue holding that position.
Our vision now is to become a global leader in the EV space and develop our expertise with a 360-degree approach. We intend to not just build exceptional products, but also develop advanced EV technology and even mobility solutions. We are working vigorously on technology development through in-house R&D as well as with critical global partners like GenZe, Pininfarina etc.
How has the global footprint of the company helped shape this vision?
Our vision of being a global leader in EVs will only come true when we develop strengths not just in the Indian market context but beyond. What's exciting is that to support this vision, a lot of our new acquisitions in the EV space are based outside of India. With Mahindra Electric we are strengthening our position as the pioneer in India, our home ground, and with all the other global players, we are further building on our technical expertise.
We are developing state-of-the-art facilities in India which will help us achieve synergies across our own global organisations as well as fulfil our India ambition. The association between SsangYong and Mahindra Electric will also help develop our footprint in overseas markets. In parallel, GenZe's expertise in electric two-wheelers combined with Automobili Pininfarina's legacy can also be leveraged in other appropriate markets.
The fact that we are one of the founding members of the Formula E electric championship also adds to the confidence we have in our technology prowess. When combined, our varied EV organisations will make Mahindra one of the strongest EV players across the globe.
What are some of the highlights of the company's future plans?
At Mahindra, we are looking to develop our expertise with a 360-degree approach. We are working vigorously on technology development through in-house R&D as well as critical global partners. We intend to offer a complete portfolio of vehicles from two and three wheelers to buses and even high-end objects of desire.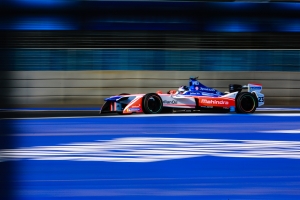 In the India context, our focus now is on delivering accessible and affordable EV technology and we will do this by offering state-of-the-art mass mobility products starting from electric three wheelers to electric buses, a few of which were also unveiled at the recent Auto Expo in India. Our aim is to encourage adoption of EVs as well as to address key societal issues like pollution in our cities. To support the scale we are expecting, on both the manufacturing and technology front, we have also announced an additional investment of Rs 900 crores ($134mn) in the EV business in India.
But the scope doesn't end at vehicles and technologies. We are also actively exploring solutions both in the mobility as well as allied sectors. As an example, we unveiled the +NEMO platform at the Auto Expo 2018 – a unique platform developed specifically for fleet application of EVs. Another example which comes to mind is the MESMA platform, a unique scalable and modular EV platform which drastically decreases the time from conceptualization to market for an EV.
We are also exploring several other business verticals which are an offshoot of the EV business.