India-China: Turning rhetoric into reality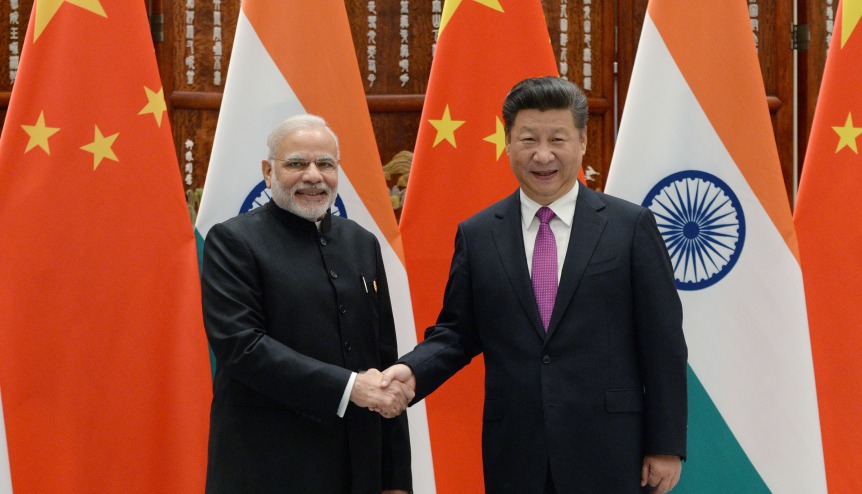 A foreign policy expert analyses the India-China relationship in the aftermath of the recent Narendra Modi and Xi Jinping summit in Wuhan.
High-level meetings between India and other countries generally result in a list of memoranda of understand (MoUs) and, relatively, concrete action plans. This could not be said of the informal summit held in late-April between the Indian Prime Minister, Narendra Modi, and China's President, Xi Jinping. Whether the meeting reflected an Indian pivot to China; a reset of the relationship; or was simply an opportunity to put differences to one side; has been hotly discussed, in India at least.
The summit reflected strengths and weaknesses on both sides. The increasingly assertive US approach towards China would seem likely to have encouraged it to "reach out" to India: while India is increasingly situated within the US ambit, its position remains somewhat ambiguous. For India, with elections due within a year, another military stand-off with China would bring electoral (and military) risks. Furthermore, while it remains opposed to China's flagship Belt and Road Initiative, its position is softening somewhat. Domestic imperatives, coupled with concern over the direction of US foreign policy ambition means that at this juncture a degree of rapprochement between India and China would serve both sides well.
Relations between China and India remain the sum of a number of contradictory drivers, rather than simply being half-full or half-empty. The personal rapport seemingly apparent between Modi and Xi certainly serves to strengthen the relationship – the two have met 13 times in total, and Modi is the only foreign leader that Xi has hosted, now twice, outside of Beijing.
Economic ties are another positive driver, though the imbalance in China's favour is a cause of Indian concern. At the summit, they agreed to enhance trade whilst working to counter the trade deficit. While this may have seemed somewhat vague, the Chinese announcement a couple of days later that it would allow the import of 28 drugs from India, including all cancer treatments, is significant. India had long argued that Chinese impediments to exports of pharmaceuticals, among others, served to worsen its trade deficit.
One of the more significant – though not yet detailed – outcomes of the summit may have been the commitment to improve people-to-people links between India and China. Whenever relations between the two countries deteriorate, the lack of mutual understanding within each country of the other quickly becomes apparent. Greater interaction can only be positive.
Perhaps the most surprising agreement was the agreement to cooperate in Afghanistan, as well as the re-launch of BCIM – the Bangladesh-China-Indian-Myanmar corridor. The latter had stalled largely because of Indian concerns regarding the correlation between connectivity with China and a surge of imports. However, many North East Indian states supported the initiative given the absence of alternatives, and the fact that North East India is already over-run with Chinese products.
Engagement in Afghanistan –first mooted a year ago – certainly makes sense on paper. Both countries have similar economic interests, in particular focussed on developing Afghanistan's mining sector, and to do so requires political stability and security. If they could cooperate within Afghanistan, the likely benefits would not be confined to Afghanistan. In addition, India will participate, along with both China and Pakistan, in military exercises in Russia later this year as part of the Shanghai Cooperation Organisation.
Two issues are firmly on the negative side of the ledger: China's close friendship with Pakistan and the border dispute. Pakistan's position remains an unanswered question. China has pledged billions for infrastructure development in Pakistan but – as in Sri Lanka – there are serious questions over the economic viability of the infrastructure. Were India to be the end-point of the China-Pakistan Economic Corridor it may make more sense, but that would require some political shift within the region.
Historically – with occasional exceptions – the border dispute has been dealt with through a high-level annual meeting which agrees to disagree, and returns the next year to repeat the ritual. In recent years, actual military stand-offs have taken place, which increase Indian concern regarding China's motivations, and enhance the fear that China is seeking to encircle India. The days when mountainous Tibet operated as a buffer between the two are long gone.
The Wuhan Summit – rhetorically at least – signalled a desire to return to the status quo ante. Both countries stressed the need for peace along the border and stated their support to the special representatives on the border question. While their call for a mutually-acceptable settlement may be more substantive than symbolic, another military stand-off seems unlikely before the Indian general election.
Perhaps the biggest question stemming from the meeting regards Modi and Xi's articulation of the two countries as central to the Asian Century. Clearly, given their size, this is a truism if there is to be an Asian Century. And yet, of late India has appeared to be shifting towards an anti-Chinese position, with the resurrection of the Quad, along with the US, Japan and Australia and in its clear opposition to the Belt and Road. If China and India do start to act as though they need each other, the talk about mutually-beneficial outcomes could start to come to fruition.
Many Indian commentators have been sceptical about the summit outcomes. And the geo-strategic concerns regarding China's motivations will certainly circulate in strategic circles in Delhi. But starting with these concerns would be unlikely to overcome distrust. If India and China did work together to tackle some of the challenges suggested at the summit – disease control, disaster management, climate change and digital empowerment or indeed Afghanistan – some of the rhetoric may become reality.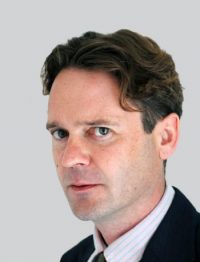 Dr Gareth Price is Senior Research Fellow, Asia Programme, Chatham House.