North America Edition – 15 November 2019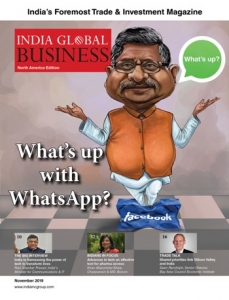 North America Edition – 15 November 2019
Saloni Shah
India's tech start-ups have placed the country at the cutting edge of emerging technologies and are attracting billions of dollars [...]
'India Global Business' throws the spotlight on technology this time, with highlights of what this booming Indian sector has to offer the world and also the global benchmarks India is clicking into. The UK Edition analyses London's lead in attracting Indian tech firms and the North America Edition does a deep dive into the Silicon Valley ecosystem. The usual range of expert views and interviews make up the overall package.
Saloni Shah
The governments of BRICS countries will have to coordinate efforts among themselves to regain their standing at a global level.
Saloni Shah
India's blossoming start-up ecosystem and its government's proactive policies are some factors that have global investors pouring in funds.
Manoj Ladwa
The recent WhatsApp controversy and the Indian government's reaction highlights that India aspires to be a rule maker not a [...]
Saloni Shah
Hardeep Singh Puri is a dynamic force in the Indian Cabinet, in charge of the Ministry for Housing and Urban Affairs and Civil Aviation, as well as a Minister of State in the Ministry of Commerce and Industry.
Saloni Shah
The head of IBM's advisory board shares her insights on how companies can recruit candidates with the right skillsets and [...]
Saloni Shah
Raghunath Subramanian is President and CEO of UiPath India. In this interview, he talks us through the company's Automation First [...]
Saloni Shah
China's substantial investments in Indian start-ups and its rapid dominance in the Indian smartphone and app market are testament to [...]
Saloni Shah
India's diplomatic efforts and steady financial and military assistance give it an advantage over China as both nations seek closer [...]
Saloni Shah
The European nation proposes opportunities for investment in a variety of sectors ranging from tech to agriculture to clean energy [...]
Saloni Shah
The organisation's Bano Nayi Soch campaign aims to challenge regressive social norms and promote equal opportunities for women and girls. [...]
Saloni Shah
A collaboration between researchers from the University of Glasgow in Scotland and Amrita Vishwa Vidyapeetham University in India has resulted [...]
Saloni Shah
Kiran Mazumdar-Shaw, Chairperson and Managing Director of Biocon, elaborates on the company's revolutionary breakthroughs in the recent years and pinpoints what needs to be done to give impetus to the pharma industry in India.
Saloni Shah
In response to a common question surrounding the advancement of automation making the human workforce redundant, a tech expert explains [...]
Saloni Shah
We strive to make the state as business friendly as possible, affirms the Governor of Arkansas as he invites companies [...]
Saloni Shah
MR Rangaswami is an entrepreneur, investor, corporate eco-strategy expert, community builder and philanthropist. As the Founder of Indiaspora and Co-Founder of Sand Hill Group, he shares his thoughts on the recent developments in the tech industry and the importance of the Indian diaspora in countries like the US.
Saloni Shah
The co-author of 'Building a Resilient Tomorrow' elaborates on the threat that climate change poses to economies across the globe [...]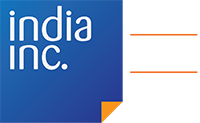 Sign-up to receive
FREE newsletters and regular
updates from India Inc.