Automation is the future of work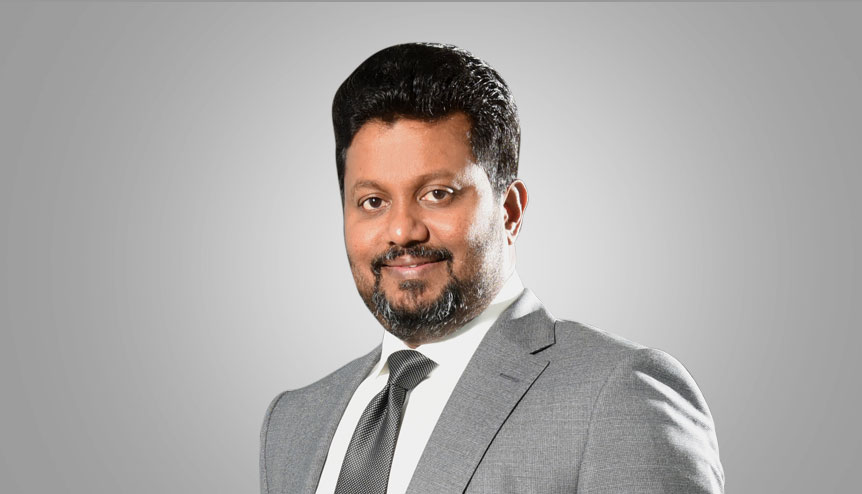 Raghunath Subramanian is President and CEO of UiPath India. In this interview, he talks us through the company's Automation First mindset, the growing popularity of robotics and how it impacts the future workforce.
Is India ready for, and indeed open to, a robotics/automation revolution?
The world is moving towards Robotic Process Automation (RPA) and so is the Indian market. In fact, we would go a step further and say that the Indian market is growing at a faster pace than the global market. Enterprises today are in the midst of a digital transformation and RPA acts as an accelerator in their journey. Not only does it bridge the gap between the physical and virtual world, but it also ensures a seamless customer experience by providing enhanced speed and quality of response.
The Indian market presents a pool of opportunities for us. We are at the beginning of the RPA revolution where several emerging technologies like artificial intelligence and machine learning will converge to drive innovation and agility. In India, RPA in BFSI, IT and Telecom sectors is taking off in a large way.
What are the advantages of moving towards a digital workforce?
For any organisation, the business process is the most basic layer and RPA works at this foundational level. Today, CIOs want to adopt the automation-first approach. Thinking automation first would enable them to dominate the competition by moving faster, resulting in improved productivity and efficiency in systems and processes as well as employee experience. Having a digital workforce also helps in better accuracy, improved compliance, fast cost savings, scalability and a definite increase in speed and productivity. It helps these businesses serve customers better. It unburdens their employees from mundane, repetitive tasks, allowing them to focus on solving problems and creating value – they become more engaged. UiPath believes that automation is the future of work – the companies that think automation first adapt, thrive, and win while global productivity drastically increases.
What sets UiPath apart in a fast-growing segment of the market in India?
UiPath advocates the 'Automation First' mindset which requires a fundamental shift in mindset away from conventional thinking. Automation First is founded on three core ideas that form UiPath's core strategy: fostering open innovation in automation, delivering robots that learn new skills, and creating workforce readiness through learning. On the ground, we have a simple process in place to provide this push to any organisation. We identify use cases within the organisation, do a POC on them and demonstrate how automation would be beneficial to them. These benefits including optimisation of time and workforce are compelling enough for organisations to adopt RPA.
We have an aggressive product roll-out with India being a major contributor to it. Right now, we have people in our product development team working out of the Indian R&D centre. And, we aim to grow this team further in the next two-three years. We are constantly working towards the development of the RPA ecosystem by educating and upskilling the talent pool and creating awareness around RPA. We would be setting up an automation factory for global delivery and an Automation Immersion Lab to showcase the latest advances in our product capabilities.

Is the Skill India policy initiative sufficiently geared towards facilitating the workforce of the future?
The Skill India policy seeks to align supply and demand for skills by bridging existing skill gaps, promoting industry engagement, operationalising a quality assurance framework, leveraging technology and promoting greater opportunities for apprenticeship training. At UiPath, we believe in democratising technology and making new developments available to everyone. We want the industry to grow and we hope to grow with it.
Our RPA developer community is a user-centric community ecosystem with the following components:
UiPath Connect – powers up meaningful work for people and companies with a drive for automation. This environment is for people and companies from all over the world, rookies or MVPs in UiPath RPA, on technical and non-technical roles.
UiPath Go! – an automation ecosystem featuring easily downloadable, secure, and open source automation from the world's biggest RPA community.
UiPath Academy – an online learning platform for RPA developers, with comprehensive learning modules and training documentation.
UiPath Academic Alliance – works with leading Institutions, Universities, and Colleges, to craft the global RPA knowledge ecosystem, and shape the future of work through an inclusive community of educators and students. The Alliance empowers students with automation skills on campus through a specially designed RPA curricula, the UiPath software platform, supporting forums, and collaboration tools.
UiPath Forum – driven by the RPA developer community to help each other out with queries on the go.
UiPath Community Edition – helping democratise technology.
Video Tutorials – to make learning and developing easier for developers from rookie level to professionals.
RPA League – dedicated to students and young professionals who are interested in pursuing an RPA Developer career.
Has India's BPO and 'back office to the world' image undergone a transformation?
India is the hub of IT services and BPM industry. For the longest time, we have had the image of being a back-end office to MNCs around the world. But for the same reason, we now have the process knowledge. Combined with tech expertise, this becomes the biggest advantage that India has when it comes to digital transformation. Organisations want to serve their global customers in a cost-effective and efficient manner, and RPA enables them to automate their mundane tasks, consequently freeing the workforce to concentrate on strategy and quality. If the early 2000s saw the dawn of Global Capability Centres in India with a manpower-based model, now with evolving markets, the global process volume has also increased. RPA aids these centres to enhance their delivery capabilities.
How would you counter contrarian voices that warn against automation as a threat to humans?
Automation cuts down on tiresome tasks and helps the workforce focus on more value-based jobs.  In fact, with automation, a new genre of jobs is created. The rapid adoption of RPA and AI in multiple industries has created a dire need of developers trained in RPA. Our Indian minds are apt for this technology. We have the right ability for workarounds and out-of-the-box thinking that works well with RPA, making us the emerging talent pool to meet global market demands. We also envision a future where humans will work alongside their digital counterparts. Here, the digital workforce would augment the capabilities of humans. The future of automation points towards a world where human capabilities are augmented by software robots with intelligence and the capability to learn new skills. Our goal at UiPath is to ensure we have a robot for every person.