Smart cities in India have attracted the world's leading tech providers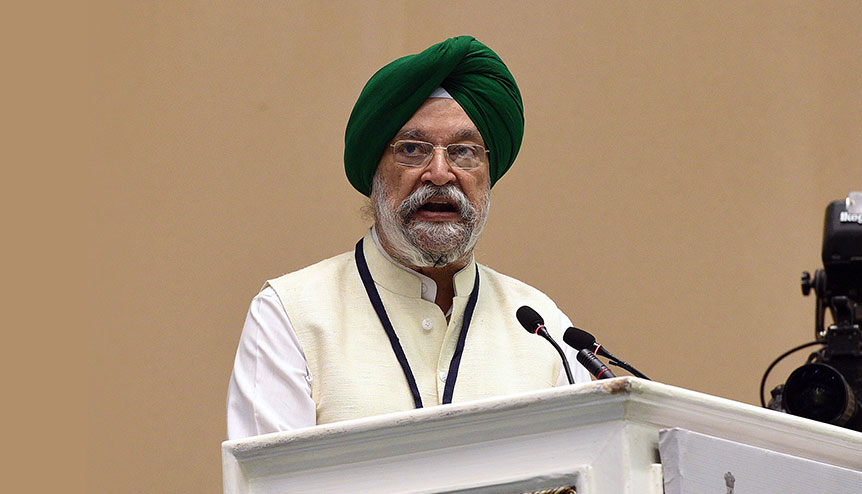 Interview
Hardeep Singh Puri is a dynamic force in the Indian Cabinet, in charge of the Ministry for Housing and Urban Affairs and Civil Aviation, as well as a Minister of State in the Ministry of Commerce and Industry. In this interview during a recent UK visit, he covers a wide spectrum of issues under his various portfolios as he traces India's slow but sure journey to becoming a $5-trillion economy by 2024.
How are the government's flagship programmes moving India towards the $5-trillion economy by 2024 goal?
All the flagship programmes are doing extremely well. In the four years since the Modi government's flagship programmes started, in June 2015 to 2019, the amount of expenditure incurred on urban schemes is nearly six times when compared to the Congress-led UPA government's 10 years between 2004 and 2014.
The Amrut Mission, which covers 500 cities for stormwater drainage and basic amenities, Smart Cities – all are doing extremely well.
Today India's GDP is $2.89 trillion and we are slowly but surely on a journey to become a $5-trillion economy by 2024 and $10-trillion economy by 2030.
What is the role of foreign investments on the road to this goal?
We are open, always have been open to Foreign direct investment. But in these programmes, particularly Smart Cities programme, since there was not much experience, many of the technology providers are in effect foreign companies. So, 42 of the leading companies from 14 different countries are participating in that.
There is FDI taking place in large number of areas, be it FDI or development finance. For instance, the Delhi Metro was set up with a loan from Japan's JICA [Japan International Cooperation Agency]. And, because we are able to repay the loans, that's how we get more money.
There is very strong foreign component both in terms of FDI and such finance in many of these schemes.
What is your message for global players vis-a-vis the aviation sector; are privatisation plans on track? 
Civil aviation is a critical growth area for India. I expect in the years to come a lot of foreign players will be showing interest. In the Budget speech, the finance minister [Nirmala Sitharaman], talked about 100 per cent FDI in the setting up of MROs [Maintenance, Repair and Operations] in several other civil aviation sectors.
The privatisation process of Air India, the flag-carrier, is now full swing, and should be completed in the coming months. Today we are the third-largest domestic civil aviation, but we will be the third-largest overall and the rate at which we are proceeding, our share of global traffic can only increase.
In the coming decade, civil aviation will be a critical driver of economic growth in India. We have just 7 per cent penetration in the civil aviation sector and we register double digit rates of growth.
How are the infrastructure needs in the civil aviation sector being addressed?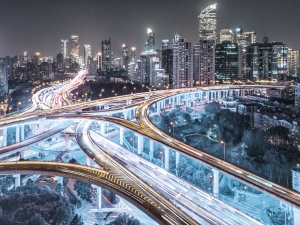 When Jet Airways ceased operation in April of this year, we had 590 registered civil aviation aircraft in India. Today we have many more, the figure is already close to 650, if not higher. And we have 100 airports today with 35 dealing with international traffic, which will increase to 200 with 70 of them dealing with international traffic.
Today, Delhi Airport carries 70 million passengers a year. With the commencement of the fourth runway and its current expansion plans, we are looking at something like 100 million passengers a year in the existing airport. And another airport in Jewar [Uttar Pradesh] for which bids have been invited and the award will take place within a month or so. Therefore, we are looking at a combined civil aviation traffic which will be larger than the 140 million at Heathrow and the other London airports.
What are some highlights in the urban affairs sector?
The Swachh Bharat Mission is a roaring success. The sanitation cover in India prior to the mission was about 30 per cent or so. Today, all of rural India is ODF [open defecation free] and with the exception of one state [West Bengal], which I am hoping will complete its processes and also become ODF by December-end, we have travelled a very long way in order to be able to achieve that objective.
But we are not going to stop there. We are adding to ODF, fecal sludge management, completely ridding Indiaof single-use plastics and so on.
The physical target of building toilets is not the difficult part. The really difficult part always is that such schemes, in order to be successful, have to be anchored in behavioural change and that's the good news. The Swachh Bharat mission has succeeded because of a Jan Andolan or people's movement, which has succeeded in transforming a project of the government into a project of the people.