Croatia offers easy access to European markets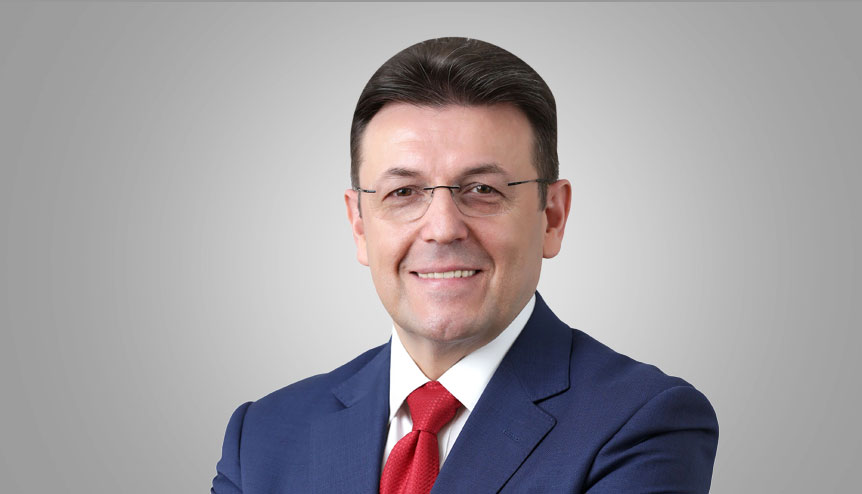 The European nation proposes opportunities for investment in a variety of sectors ranging from tech to agriculture to clean energy production.
Highlights:
Easy access to European and world markets.
Modern transport and infrastructure.
Reliable investment and business environment.
Highly educated, multilingual and competent workforce.
Through history, Croats have created some of the most important inventions used in everyday lives such as the pen, the tie, the electrical current, the parachute and the fingertip classification system. Many great inventors like Nikola Tesla, Ivan Vučetić, Faust Vrančić and Slavoljub Penkala were born in Croatia. When it comes to the number of foreign languages learned in schools and the percentage of high school graduates, Croatia is ranked among the best in Europe. So, we can say that Croatia is a country of innovative, creative and resourceful people.
Croatia offers easier access to European and world markets. Modern transport infrastructure, reliable investment and business environment, stimulating investment climate, the possibility of using EU funds and highly educated, multilingual and competent workforce are only some of the reasons to choose Croatia as your investment and business destination.
Indian companies have already recognised us as a reliable business partner in the EU. The ACG Worldwide, a world leader in the production of capsules for pharmaceutical use, has set up their production facility in 2007 and continuously expands its business in Croatia even today.
Cipla Holding completed another investment in the pharma industry in 2013, while its subsidiary in Croatia was resold to PharmaS, a Croatian pharmaceutical company, in 2018.
Infosys, a global leader in consulting, technology, outsourcing and next-generation services, has chosen Croatia for opening its office and delivery centre (DC) in Karlovac due to the IT and engineering skills of the Croatian labour force.
Key investment opportunities in Croatia
We aim to attract a substantial share of investors in high value-added manufacturing and export activities as well as R&D. The strongest sub-sectors of Croatian industry are:
Food products
Oil and petroleum products
Chemicals, plastics and pharmaceuticals
Electronics, ICT and optical products
Metal products
Wood products and furniture
Manufacture of transportation equipment
The biggest potential for cooperation and investments lies in industry, tourism, agriculture and food production, the energy sector and infrastructure. The Croatian industrial sector is traditionally export-oriented and represents a massive 90 – 95 per cent of total Croatian exports.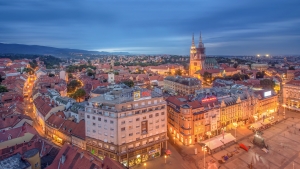 Croatian ICT, in particular, is interesting for investors for its start-up scene and pioneering innovation. MP3 Audio, PhotoMath, PhotoPay, SMS Pay, blinkID and Repsly are all products/apps to watch. There is a significant presence of global IT companies in Croatia, namely Microsoft, IBM, Cisco, HP, SAP and Oracle. The digital economy is vivid, with e-government, the National Electronic Health Care System, the Real Estate Registration and Cadastre Joint Information System and Digital Chamber to be launched soon and mobile solutions to support the education sector. All of these are examples of Croatia's forward-facing and e-enabled public processes.
Croatia also has a longstanding tradition in tourism and shows great potential for further development. The tourism industry has a constant growth in tourist arrivals, overnight stays and revenues. High-quality tourist facilities as well as greenfield and brownfield projects offer several investment opportunities. Other investment possibilities include nautical, health and congress tourism.
The unpolluted and fertile Croatian soil as well as the closeness of the EU market can be especially attractive to Indian investors. The three different climate zones (continental, Mediterranean and mountainous) are favourable for the production of a wide range of products: wine, cereals, fish, olives, fruits, vegetables, etc. The Croatian food production industry is one of the strategic industrial branches and boasts internationally known food products, such as confectionery, dairy products, olive oil and Mediterranean fruits. All business activities are conducted according to the highest food quality and safety standards. There is also big potential in aquaculture and healthy food production.
Favourable climate with over 2,700 hours of sunshine per year, windy regions by the Adriatic Sea make Croatia a perfect destination for the production of clean energy. We also offer access to a vast amount of biomass and geothermal energy from natural sources on the continent as well hydro-power potential. There are investment possibilities in the development of an existing hydropower plant system (on rivers Lika and Gacka HES Kosinj/Senj II), environment protection and the production of clean energy.
Having an excellent geostrategic position and traffic connectivity, Croatia offers great potential for investments in infrastructural projects.
Other industries that have a growing potential and create value-added products are manufacturing of road and vehicles parts and systems; the defence dual-use industry; energy technologies, systems and equipment; environment-friendly technologies; sustainable food and wood production and processing as well as pharmaceuticals, biopharmaceuticals, medical equipment and devices.
CCE can help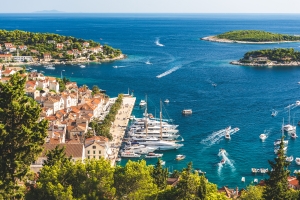 With the aim of providing easier and simpler access to the investment potential of Croatia, the Croatian Chamber of Economy (CCE) has set up an Investment Projects database. This extensive database of investment projects gathered through the network of the county chambers, provides information on more than 80 private (and public) projects partially or fully prepared for investment. The estimated total value of the projects is €3.4 billion. The projects cover different fields, like tourism, infrastructure, energy, industry, environmental protection, construction, agriculture, etc.
Croatia also has over 100 ready entrepreneurial zones owned by municipalities or towns, with utility services, clear ownership and good logistic and traffic connections. In addition to the strong support from local communities, there is a possibility of additional tax reliefs for zone users, such as the relief from utility tax, lower payments for municipal services, lower land prices etc.
The CCE's doors are open to all local and foreign business organisations. We are constantly at their disposal by providing business data, services and contacts, so please, don't hesitate to call us if you are considering investments in Croatia.
Luka Burilović is the president of the Croatian Chamber of Economy.