Climate impacts can severely damage economic activity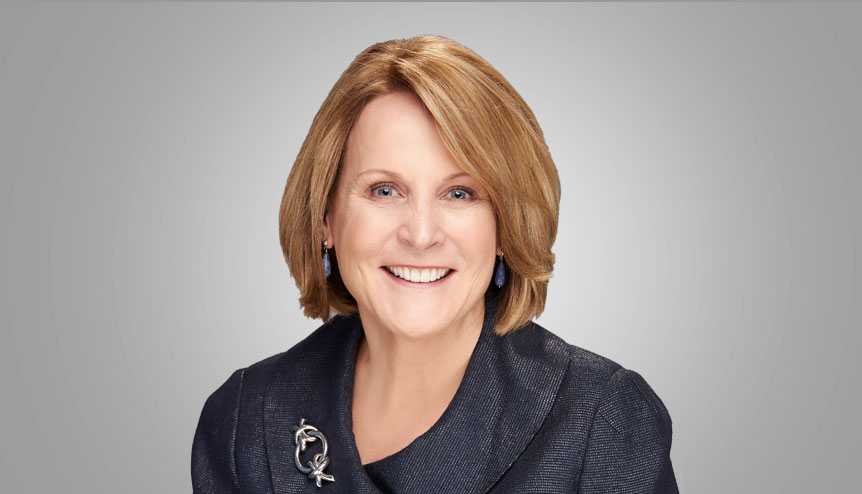 The co-author of 'Building a Resilient Tomorrow' elaborates on the threat that climate change poses to economies across the globe and suggests measures that can be taken to address this phenomenon.
Highlights:
Climate change has led to damages resulting in the failure of critical systems upon which commerce relies.
Financial leaders have alerted companies to the risk that climate extremes pose to economic health.
Companies have yet to fully embrace climate disclosure.
Without stronger regulation, progress will be too slow to drive the necessary focus on strategies to build climate preparedness.
Having the right information can change outcomes. In 2004, ten-year-old Tilly Smith from Great Britain saw a film at her school about tsunamis. Several weeks later, as she sat on a beach in Thailand, she looked up and noticed the waves pulling away from shore. She tugged at her mother's sleeve. Soon, everyone on the beach was running to higher ground. Tilly's recognition of the risk saved a hundred lives. Climate change brings a tsunami of risk from new extremes. Most businesses, however, have not yet looked up to see what's rushing towards them on the climate horizon. Requiring them to do so – by mandating public disclosure of climate risk – could spur the necessary action to avoid crippling damage.
Climate change, once considered a risk for the distant future, has arrived. The globe continues to break records for extreme precipitation, storm intensification, wildfire, drought and heat – Delhi reached a blistering record of 48°C (118°F) one day this past June.
Climate change already damages economic activity in several ways. As they grow, the damages will grow, leading to cascading failures of the critical systems upon which commerce relies. Just consider the havoc wildfires have wreaked in California in the United States in recent years.
The state of California, which has the fifth largest economy in the world, has experienced the ten worst wildfires in its history since 2015. The fires in 2017 and 2018 alone caused an unprecedented $40 billion in damages.  They also drove into bankruptcy one utility company responsible for providing power to 16 million people. As the damages have increased, privately-owned utilities have started cutting off electricity on a pre-emptive basis to communities, businesses, and homes across the state. Without power, companies have shut down operations. Health care facilities have gone dark. Schools have cancelled classes. Yet, even with the pre-emptive blackouts, wildfires continue to rage in California. The hotter temperatures and drier conditions that climate change brings just keep adding more fuel to the fires.
Financial leaders have tried to alert companies to the risk that climate extremes pose to economic health. In 2015, Mark Carney, the Governor of the Bank of England, famously sounded the alarm, terming the failure to recognise the risk. "the tragedy of the horizon." He warned that a changing climate carried "potentially profound implications for insurers, financial stability, and the economy." Carney proposed a simple solution: Companies should disclose climate risk. In 2015, a panel of business leaders organised the Task Force on Climate-Related Financial Disclosures (TCFD) with the goal of pushing companies towards greater transparency on climate risk.
Companies have yet to fully embrace climate disclosure as recommended by the TCFD. A recent survey found that only 4 per cent of the 1,100 companies surveyed had made climate risk disclosures in accordance with the TCFD guidance. Multiple reasons may lie behind the sluggishness of companies to disclose risk. Some companies may not want to lose competitive advantage by publicising their vulnerabilities, preferring instead, to wait until some regulatory authority forces them to tell. As one banker hypothesised, "If I were a corporation, I would be denying climate risk while preparing for it in secret." Other companies may have chosen to avoid investigating their risks for fear of what they might discover. If the risks are bad, the threat of legal liability would force disclosure to avoid shareholder lawsuits. Meanwhile, their competitors could gain an advantage by remaining silent. And for some companies, disclosing unfamiliar climate risks can simply prove onerous to do.
Recognising the urgent need for action, some countries have moved to force the issue. An estimated fifteen of the G20 countries have some form of limited mandatory climate reporting in place. Without stronger regulation, however, progress may well prove too slow to drive the necessary focus on strategies to build climate preparedness. So far, like those beachgoers in Thailand, businesses have largely failed to look up and contemplate what is barrelling towards them.  We need businesses to take fast action like Tilly did. Doing so could help them and others find their way to safety.
Alice C. Hill is the senior fellow for climate change policy at the Council on Foreign Relations, former special assistant to President Obama and senior director for resilience policy on the National Security Council staff, and co-author of "Building a Resilient Tomorrow".