Women's rights lie at the heart of Oxfam's work in India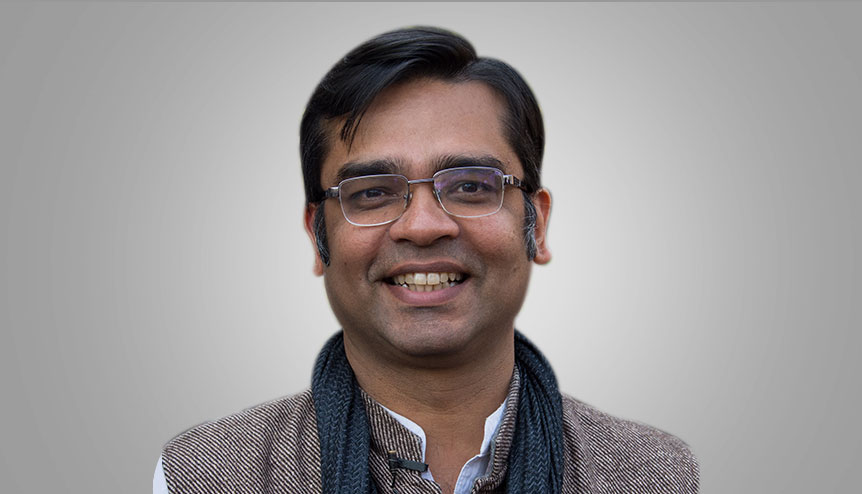 The organisation's Bano Nayi Soch campaign aims to challenge regressive social norms and promote equal opportunities for women and girls.
Highlights:
One of the most distinctive forms of social inequity in India come within the spheres of gender and caste.
Economic and gender inequality are significant barriers to overcoming poverty.
Oxfam India works with young women to change regressive social norms which push women out of the development process.
The world is witnessing rising inequalities. While income and wealth gap are being measured, the human and social cost of inequality is rarely captured in numbers – particularly in countries like India where data is mismanaged and historical discrimination continues. This undervalues the impact of inequality over millions of poor people. Inequality is real and one of the greatest threats the world faces today. The same forces that are creating economic inequality are creating gender inequality too. As rich men write the rules, it is poor women who lose out the most. For this reason, Oxfam India puts women's rights at the heart of everything we do.
We have a legacy in India since 1951 (came here to respond to the Bihar Famine). In 2008, Oxfam India was formed as an Indian NGO with Indian staff and Indian board members.
Whether we are responding to an emergency, working on long terms projects with communities, or campaigning for lasting change, we tackle the inequality and deep-rooted discrimination that makes and keeps women poor.
In India, one of the most distinctive forms of social inequity come within the spheres of gender and caste, where, people coming from the marginalised sections of these social categories, are directly impacted in terms of their opportunities, access to essential utilities, and their potential as a whole.
Our research has shown that unpaid work done by women looking after their homes and children is worth 3.1 per cent of India's GDP. Women spend 312 minutes per day in urban areas and 291 minutes per day in rural areas on such unpaid care work. In comparison, men spend only 29 minutes in urban and 32 minutes in rural areas on unpaid care work.
Women's economic empowerment requires the creation of decent, quality work opportunities with fair pay, and an increase in women's decision-making power. It is vital for fulfilling women's rights, reducing poverty and achieving broader development goals which India has promised as part of its commitment to achieving Sustainable Development Goals.
As part of our 'Bano Nayi Soch' campaign, we work with young women and girls to change regressive social norms which push women out of the development process. Oxfam India works on the issue of domestic violence in five states of Bihar, Chhattisgarh, Jharkhand, Odisha and Uttar Pradesh.
We support women like Ashrafulnisa, who along with her daughter Afroz, was beaten up every time they objected to her husband's extra-marital affair. Once, in a fit of rage, he broke all the bangles in their shop and beat her in public. This is when Ashrafulnisa and Afroz sought Oxfam and its partner Nigrani Samiti's help. Our intervention and several rounds of discussion changed her husband's behaviour and he apologised. Today, he is a supporter of our work. Ashrafulnisa and Afroz have now expanded their business. Apart from a bangle shop, they also run a beauty parlour. Afroz was presented with Oxfam's Changemakers Award for her work with the community.
We have directly reached over 42,000 women and helped them fight abuse and violence in their families and supported to economically empower them.
We build networks and alliances and have advocated for the better implementation of the Protection of Women from Domestic Violence Act, 2005 at the state and national levels. This has resulted in 34 government orders being issued on Protection of Women against Domestic Violence Act (PWDVA) and other related legislations. We have established support centres in police stations, non-governmental organisations and created networks to provide support services.
Our approach for the campaign is to engage with diverse stakeholders. Our work has opened conversations at important platforms like the MAMI Mumbai Film Festival where films that promote gender equality have been recognised and awarded the Oxfam Best Film on Gender Equality Award.
Our work has shown that young boys are easily influenced by popular media which objectifies women and girls. Boys also find it hard to challenge social expectations of gender roles and often need role models and examples to have violence-free relationships with women.
Oxfam India works with over 642 informal groups of women, men, boys and girls within communities to educate them about breaking stereotypes of gender roles and to challenge patriarchal practices like child marriage, inform them about promoting girl child education and educate them to develop mutually respectful relationships.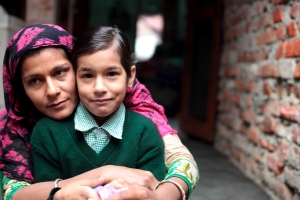 We believe that economic and gender inequality are significant barriers to poverty reduction. There is strong evidence that free public health and education systems, coupled with social protection, are crucial to meeting the rights of citizens, reducing economic and gender inequality, and breaking down the intergenerational transmission of poverty. Because of discrimination and social norms, women have less income and assets than men, do more unpaid care work and are more likely to work in the informal sector.
For this reason, our women's rights work finds synergies with economic justice and social justice projects. We work to ensure that girls, particularly from Adivasi and Dalit communities, are not left out of the education system. We also campaign for greater access to free quality health facilities and medicines so that women and girls do not suffer.
Oxfam India believes in creating a world which provides equal opportunities for all including women and girls. We are a proud global movement against inequality and injustice.
Amitabh Behar is the CEO of Oxfam India.