India exhibits domestic and global commitment as reality of a vaccine edges closer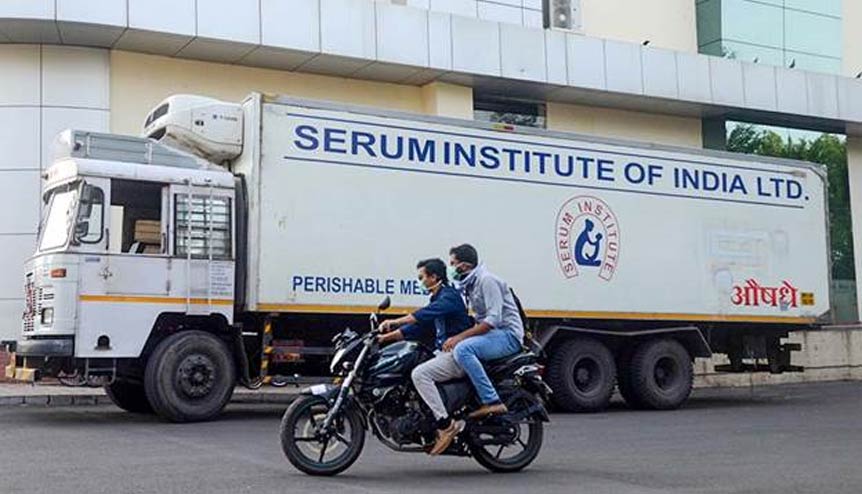 As the vision of the Covid-19 vaccine is set to become a reality the government will not abandon its commitment to provide vaccines for the low and medium income countries following the roll out at home.
As the vision of the Covid-19 vaccine is getting closer to becoming a reality in India, the Serum Institute of India (SII), the world's largest vaccine producer is edging closer to sealing a supply contract with the government to fix vaccine prices at INR. 250 ($3.39).
All necessary checks and balances are being scrutinized as commitment to the nation comes first in the fight against this pandemic which has dealt debilitating blows to human life and the country's economy.
But India is nothing if not resilient and committed thanks to the invaluable leadership of prime minister Narendra Modi and his government who have orchestrated an epic fightback to arrest infection rates, introduce sectoral reforms and stimulus to ensure that the people remain optimistic and galvanized towards propping up the economy which is now turning the corner and reflecting huge assurance for growth.
Read more:
The war for Covid-19 vaccines kicks off in India
India's economic contraction slows as vaccines boost recovery hopes
India could call the shots in the manufacturing, distribution of Covid-19 vaccines
Why India has the edge in race to produce indigenous vaccine
Fast track actions being considered
There is more to be done as the fight against the pandemic in, all probability, enters into its last stages. There are indications that around 60 million vaccine doses will be available on a fast track, if emergency use authorization is provided, with that number going up to at least 100 million by January-February 2021 should the government choose to acquire more.
Whilst ensuring the well being of the people the government has still not abandoned its commitment to provide vaccines for the low and medium income countries and the SII will embark on that path after addressing the first phase of the roll out at home.
India's global commitment
The vaccines to be sent to other countries will be in collaboration with Gavi (the vaccine alliance via public-private global health partnership). There is little doubt that India is reflecting its standards and principles as a global leader, committed towards the service and well-being of people, in times of crisis.
More to read:
An India-UK deal for accessible vaccines
India is a world leader in producing vaccines
Why India leads the race to manufacture a COVID-19 vaccine
India pledges UK can count on its vaccine mission
India critical to global COVID-19 vaccine mission
Thus far, the SII has 40 million doses on standby, but it recognises the increasing demand. At least 200 million doses will need to be supplied to Covishield and Novavax vaccines candidate to Gavi and the Bill and Melinda Gates Foundation at Rs 250 or $3 per dose for 2021 to distribute in low and medium income countries. Astrazeneca will receive 1 billion doses of which around 50 per cent will be allocated to India.
Planned rollout on the cards
The top priority candidates for the vaccine rollout in the country will be the healthcare and frontline essential services workers, including municipality staff and public transport operators, who have displayed heroic integrity and commitment while saving millions of lives in India. The next will be vulnerable age-groups with serious ailments and thereafter to people above the age of 50. As a COVID vaccine is set to become a reality, GMR Hyderabad air cargo and Delhi Airport's air cargo are set to play a pivotal role in the distribution of vaccines through state-of-the-art time and temperature-sensitive distribution systems.
As promised, before the end of 2020, @SerumInstIndia has applied for emergency use authorisation for the first made-in-India vaccine, COVISHIELD. This will save countless lives, and I thank the Government of India and Sri @narendramodi ji for their invaluable support.

— Adar Poonawalla (@adarpoonawalla) December 7, 2020
It will be my honour and privilege tonight, to address over a hundred world leaders and nations at the @UN special session on #COVID19, highlighting India's crucial role and contribution in fighting this unprecedented global pandemic. https://t.co/gQ9xbJnqzn

— Adar Poonawalla (@adarpoonawalla) December 4, 2020
Adar Poonawalla, CEO of Serum Institute, has promised that the vaccine will be available in the private market by March-April 2021 at a price of INR. 500-600 per dose. The fight is now on in earnest. With 9.70 million COVID-19 cases recorded so far, India is second only to the United States. India is poised to strike a blow against this pandemic if all the parameters hold steady.
India is among the largest manufacturers of generic drugs and vaccines in the world and home to several major vaccine makers with a proven track record of scaling up production. This reputation counts for a lot and will ensure that the country and its economy is set to scale new peaks in the scale-up of a successful manufacture and distribution of the Covid-19 vaccine irrespective of where it may have been discovered.