The war for Covid-19 vaccines kicks off in India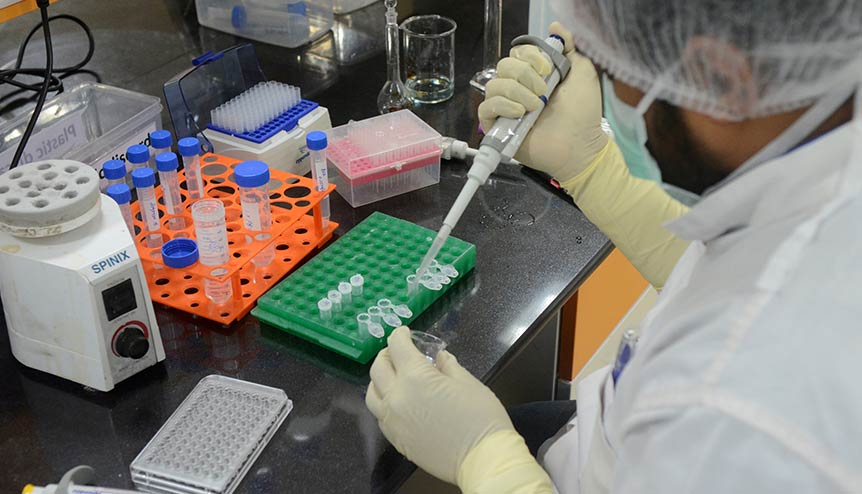 The Serum Institute of India and Pfizer Inc have sought emergency use authorisation, pending approval by the government authorities.
The battle for the Covid-19 vaccine, which is tipped to provide a shot in the arm in a bid to arrest rising infection and death rates, is picking up in India as top vaccine producers are lining up their samples to be delivered in the interest of the larger public.
The Serum Institute has applied for sanction to distribute AstraZeneca Plc's Covid-19 vaccine. Pfizer is US based and they were recently cleared for use in Britain.
These two highly significant developments come against the backdrop of the Indian economy taking a sharp turn around the corner where growth is projected in 2021/22 after a contraction, owed to the nationwide lockdown to fight against the pandemic.
As promised, before the end of 2020, @SerumInstIndia has applied for emergency use authorisation for the first made-in-India vaccine, COVISHIELD. This will save countless lives, and I thank the Government of India and Sri @narendramodi ji for their invaluable support.

— Adar Poonawalla (@adarpoonawalla) December 7, 2020
Indian share markets have been amplifying the economic growth story and Monday was no different when record highs were hit led by gains in Oil and Natural Gas Corp, after the company stated that a 'significant' discovery had been made in South America.
The NSE Nifty 50 index rose 0.19per cent to 13,283.15, while the benchmark S&P BSE Sensex was up 0.17 per cent at 45,157.33. Both indexes had registered five straight weeks of gains amid news of progress in coronavirus vaccines.
There was good news for Pfizer as well, as the value of their Indian arm rose as much as 2.5 per cent in early trade after a top government health adviser said the US drugmaker had applied for emergency use authorisation of its COVID-19 vaccine in India.
The elements are all coming together to bolster the fact that a recovery is on the cards. It is a tremendous turnaround for a country of 1.3 billion people which has recorded the second highest number of coronavirus cases despite a stringent lockdown.
Finance Minister Nirmala Sitharaman's pronouncement that "2021-22 will be very big, good traction year for achieving a really good rate of growth that itself is going to be a launching pad for 4-5 years of growing at a good speed, provided we do enough on the budget and spend on infrastructure." That being said, the finance minister gave no numbers about how big a government spending increase she planned to propose.
Speaking to Reuters, Umesh Mehta, head of research at Samco Securities in Mumbai said, "There is really no negative news at the moment, and investors are maintaining the status quo. The expectation is that things will get better from a liquidity perspective. Unless something really negative happens, on the vaccine front, there should not be any major correction."
Sitharaman, however, offered more cautious optimism for the future when she stated that the government should spend more in the months ahead to boost the growth rate.
UPDATE: The @MHRAgovuk issued a temporary authorization for emergency use of our #COVID19 vaccine with @BioNTech_Group in the United Kingdom.

This marks the first authorization of a vaccine to help fight the pandemic following a worldwide trial.

— Pfizer Inc. (@pfizer) December 2, 2020
India's drugs regulator typically takes up to 90 days to decide on such applications but a decision on Pfizer's vaccine could come much faster than that. Added to that is the good news that India has more than one vaccine option at its disposal. There is the possibility that at least five locally tested vaccines will help it to control the virus. And that is having the problem of plenty.