India critical to global COVID-19 vaccine mission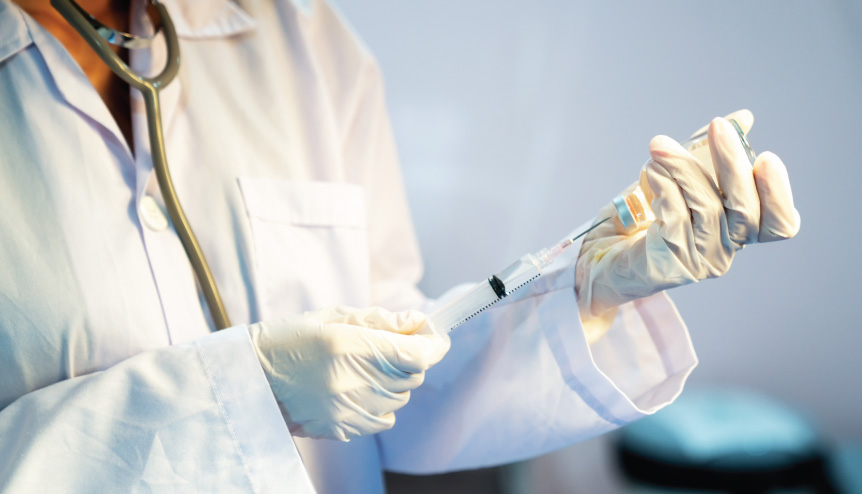 Once that crucial vaccine to immunise the globe against the novel coronavirus has cleared all its trials, producing it at scale will be an important next step where India will play a major role.
Highlights:
Pune-based Serum Institute of India is playing a central part in this worldwide mission of producing a vaccine against the virus.

Bharat Biotech partnered with the University of Wisconsin Madison and FluGen to make almost 300 million doses of a vaccine for global distribution.

The effectiveness of the vaccine will lie in its mass transmission if there is any hope to counter the pandemic.
India is among the largest manufacturers of generic drugs and vaccines in the world and home to several major vaccine makers with a proven track record of scaling up production of life-saving doses to counter a range of diseases, including polio, measles and meningitis. And, this track record is now set for new heights as the country plays its role in the scale-up of a successful vaccine against COVID-19 discovered anywhere in the world.
Cost-effective
Pune-based Serum Institute of India, the world's largest vaccine manufacturer which produces over 1.5 billion doses and immunises over 65 per cent of the children worldwide, is already playing a central part in this worldwide life-saving mission. It has its own BCG vaccine set for trials and also has important tie-ups in play – with the University of Oxford's ChAdOx1 nCoV-19 vaccine undergoing human trials as well as with US biotech major Codadenix.
The company has already started production of ChAdOx1 nCoV-19 based on successful clinical trials, just to get a jump start if the human trials come back with a positive nod. Adar Poonawalla, the CEO of Serum Institute of India, decided to put other projects on hold to take this risky step, which may well pay off in the long run. The first batch of around 20-40 million doses is the target set by the company for September-October, while increasing its monthly production capacity along the way.
Besides the scaling up of any vaccines, their cost-effectiveness is also on the company's radar. "We will surely make it affordable, maybe around Rs 1,000 [$13-14]," says Poonawalla.
Trial run
Meanwhile, all eyes are on the Oxford University human trials where an initial group of 800 healthy individuals aged between 18 and 55 are being tested for immunisation against the deadly virus.
The aim of the human trial is to assess whether healthy people can be protected from COVID-19 with the new vaccine called ChAdOx1 nCoV-19. It will also provide valuable information on the safety aspects of the vaccine and its ability to generate good immune responses.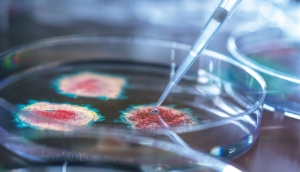 By vaccinating with ChAdOx1 nCoV-19, the Oxford University team is hoping to make the body recognise and develop an immune response to the spike protein that will help stop the SARS-CoV-2 or COVID-19 virus from entering human cells and therefore prevent infection.
The researchers are prioritising the recruitment of local healthcare workers into the trial as they are more likely than others to be exposed to the virus. A larger trial, of about 5,000 volunteers, will start in the coming months and will have no age limit.
The Oxford University team is also considering a vaccine trial in Africa, possibly in Kenya, where the rates of transmission are growing from a lower base. Serum Institute of India plans to conduct its own trials in India as well.
Full speed ahead
The pandemic has united the world on at least one front – the mission to achieve the shared goal of a vaccine against the novel coronavirus, which is the only long-term answer to any country considering easing its population out of lockdown and strict social distancing norms.
Hyderabad-based Bharat Biotech is in partnership with the University of Wisconsin Madison and US-based firm FluGen to make almost 300 million doses of a vaccine for global distribution. Ahmedabad-headquartered Zydus Cadila is working on two vaccines, while Biological E, Indian Immunologicals, and Mynvax are developing a vaccine each.
The UK government launched its dedicated Vaccines Taskforce to help find, test and deliver a new coronavirus vaccine and has pumped in £20 million into the Oxford University trials. Besides, at least 21 research projects are being funded from a £14-million government pot for the development of treatments and vaccines. It has also pledged £250 million to the international effort to develop a coronavirus vaccine under the Coalition for Epidemic Preparedness Innovations (CEPI).
Shared goal
The US may have chosen to stay away from a global initiative led by the World Health Organization recently, but most global leaders are agreed on a combined mission to share research, treatment and medicines across the globe.
As WHO director general Tedros Adhanom Ghebreyesus said: "We are facing a common threat that we can only defeat with a common approach.
"Experience has told us that even when tools are available they have not been equally available to all. We cannot allow that to happen."
Eventually, it will not matter where the solution comes from but how quickly it can be scaled up to immunise vast swathes of people globally – because the effectiveness of the vaccine will lie in its mass transmission if there is any hope to counter the invisible enemy in what is the coronavirus world war.
Nadia Hatink is a UK-based columnist with a focus on South Asian affairs.