Global Edition-March 2018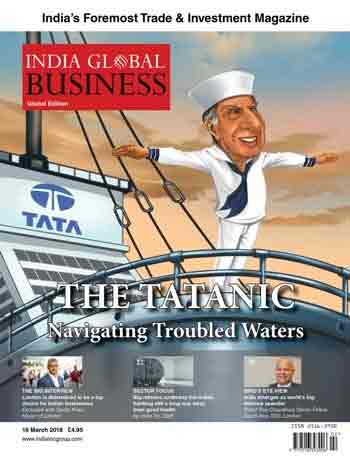 Global Edition-March 2018
India Inc. Staff
India's defence budget overtook the UK for the first time in 2017 to be counted among the world's top five. [...]
The first Global Edition of 'India Global Business' is a nod to women's achievements across different fields to mark International Women's Day this month. Besides, the Sector Focus is on India's vigorous banking reforms and the Hotspot country this time is Brazil.
India Inc. Staff
The recent India visit of Canadian Prime Minister Justin Trudeau failed to hit the right note for India- Canada investment potential. For two economies as culturally interlinked as India and Canada, the intensity in trade ties have always flattered to [...]
India Inc. Staff
As the Tata Group navigates troubled waters, Brand India must not be the ultimate loser, writes India Inc. Founder & CEO Manoj Ladwa. I have admired the Tata Group for almost as long as I can remember. I took great [...]
India Inc. Staff
The Reserve Bank of India (RBI) is at a point when the country's economic climate is just right – neither too hot, nor too cold.   In the well-known fairytale 'Goldilocks and the Three Bears', a little girl enters the [...]
India Inc. Staff
Sadiq Khan, Mayor of London, tells 'India Global Business' about his determination to keep London as the top choice for Indian talent and businesses. How would you describe your India visit in December 2017 in terms of closer partnerships struck [...]
India Inc. Staff
Two Indian women entrepreneurs have bagged $30,000 each as the finalists of the 2018 Cartier Women's Initiative Awards with their innovative environmentally-friendly business concepts. One has created an environmentally-friendly sweetener and the other markets 100 per cent biodegradable sanitary napkins, and what they both [...]
India Inc. Staff
An Indian Navy sailing team is out to make history as the first-ever voyage by an all-woman crew to circumnavigate the globe. Six women officers from the Indian Navy have been navigating choppy ocean waters since they were flagged off by Indian defence minister [...]
India Inc. Staff
Indian property market expert analyses India Budget 2018 to see what it has in store for the sector. The stakes were high for the government, which steam-rolled its way through demonetisation, Goods and Services Tax (GST) and Real Estate Regulation [...]
India Inc. Staff
India's defence budget overtook the UK for the first time in 2017 to be counted among the world's top five. India's actual spend of $52.5 billion (including defence pensions) in 2017 makes it the fifth-largest in the world, overtaking the [...]
India Inc. Staff
The Narendra Modi government and the Reserve Bank of India (RBI) have taken major steps to bring recalcitrant promoters to book and clean up the $210-billion bad loan crisis plaguing the Indian banking system. These can address the issue for [...]
India Inc. Staff
Against the backdrop of International Women's Day on March 8, an Indian industry expert weighs up the role of women in the workplace in order to achieve women's economic empowerment. According to UN Women, when more women work, economies grow. [...]
India Inc. Staff
Apex-Brasil, one of Brazil's leading investment bodies, lays out points of attraction for Indian business to invest in Brazil. Brazil has been a top investment destination for many years, and it still is, despite the volatility generated by the recent crisis [...]
India Inc. Staff
Poor vision, as the world's largest unaddressed disability, requires investment to prevent its crippling impact on economic growth. Prime Minister Modi created waves at this year's World Economic Forum, when he announced that India's economy, already the fifth-largest in the [...]
India Inc. Staff
The Yogi Adityanath government has set its ambitions very high. But its goal of transforming Uttar Pradesh into an industrial powerhouse shows early signs of promise. Progressing from pauper to prince is the stuff of dreams. So, when Indian Prime [...]
India Inc. Staff
The Tata Group is the best-known Indian business house in the world, but it has to address several issues to maintain its position as the gold standard of the country's industry. The Tata brand remains India's most valuable and also [...]
India Inc. Staff
From consumer goods to nuclear energy, there was a wide sector coverage of India's investment interests across the globe. Japan's Sumitomo eyes Indian JV Japanese conglomerate Sumitomo Corporation has entered into a partnership with Gurugram-based Krishna Group to venture into the Indian [...]
India Inc. Staff
There was considerable activity within India's banking and finance sector in recent weeks. NASSCOM teams up with Blockchain Institute India's National Association of Software and Services Companies (NASSCOM) is partnering with the Blockchain Research Institute (BRI) to help spur a [...]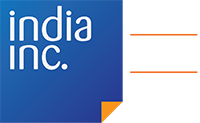 Sign-up to receive
FREE newsletters and regular
updates from India Inc.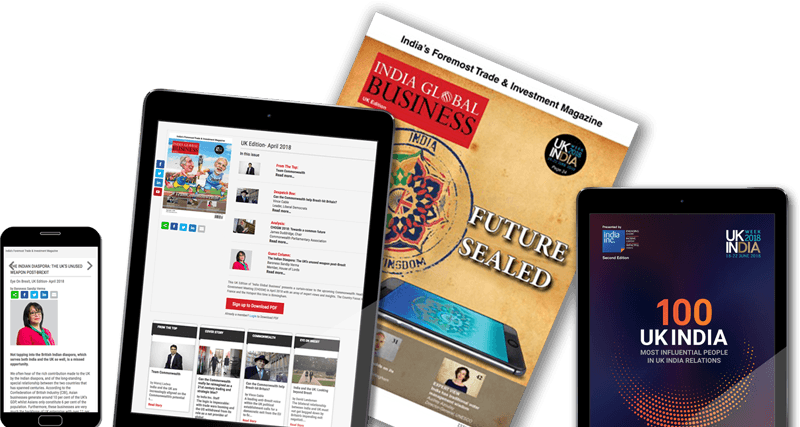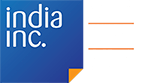 Sign-up to receive FREE newsletters
and regular updates from India Inc.