From laggard to leader, the journey has just begun for Uttar Pradesh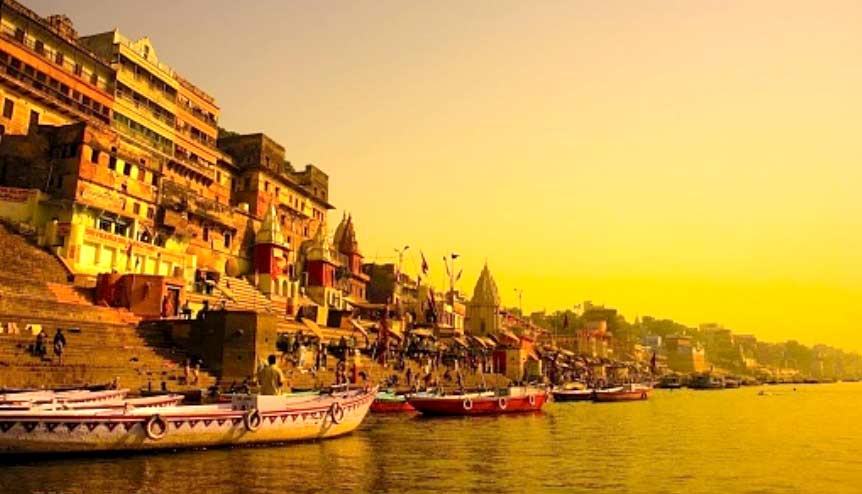 The Yogi Adityanath government has set its ambitions very high. But its goal of transforming Uttar Pradesh into an industrial powerhouse shows early signs of promise.

Progressing from pauper to prince is the stuff of dreams. So, when Indian Prime Minister Narendra Modi asked at a recent investor summit whether Uttar Pradesh, India's most populous state with a population of 200 million, could compete with Maharashtra to try and become India's first trillion-dollar state, there were polite smiles all around.
That's because Uttar Pradesh is still to live down its status as a BIMARU state, a grouping of four traditionally backward Indian states comprising Bihar, Madhya Pradesh, Rajasthan and UP. Bimaru is also the Hindi word for illness.
Only time will tell whether the state can rise to the challenge but Chief Minister Yogi Adityanath is determined to give it his best shot – if not to achieve the trillion-dollar economy tag, then at least to push his state into the ranks of India's powerhouse provinces.
Change of image
The state government recently organised an investor summit on the lines of the Vibrant Gujarat Summit, which has attracted billions of dollars of foreign and domestic investment into Modi's home state, to kick-start that effort and change the image of Uttar Pradesh.
"There was an image of crime and corruption connected with Uttar Pradesh earlier. But with our government's approach of 'zero tolerance' to crime and corruption, we have been able to create a fearless environment for investors. After considering and studying policies of various states, we have formulated our new industrial policy, which will encourage investments in Uttar Pradesh," Dinesh Sharma, Deputy Chief Minister of Uttar Pradesh, said at a roadshow for the summit.
"Our focus will be on development of under-developed regions of the state. Logistics, textiles, information technology, dairy and tourism are some of the areas in which we look for expertise from Gujarat," he said.
Readymade platform
Despite its reputation as a crime-prone economic laggard, Uttar Pradesh hasn't done too badly for itself. It has the second-largest gross state domestic product (GSDP), $220 billion in 2017-18 (estimated), among all Indian states after Maharashtra, which leads the pack with a GSDP of $308 billion in 2016-17 (the current year's estimates haven't been announced yet). And it is growing at 8 per cent, which is faster than the national average.
Agriculture has a share of 25 per cent in the state's GSDP, manufacturing 24 per cent and services 51 per cent. However, it comes in at a poor 25th place among Indian states with a per capita income of only $1,300 (2017-18, estimated).
Incidentally, Morgan Stanley had predicted last year that the Indian economy will grow from $2.56 trillion in 2017-18 to $5 trillion in 2025. So, the projected fast pace of India's growth should augur well for the states, including UP.
Rich in resources
Uttar Pradesh is blessed with adequate reserves of coals, precious stones, sulphur, silica sand, magnesite and limestone, among many other minerals.
Noida, in the National Capital Region (NCR) of the state, has emerged as a major base of the IT-ITeS industry in recent times because of its large base of skilled labour. The city is also fast becoming a hub for India's nascent semi-conductor industry as many domestic and international companies have set up offices and R&D centres there.
Then, Uttar Pradesh is among the top 10 Indian states in the ease of doing business rankings for Indian states by the Department of Industrial Promotion and Policy and the World Bank, occupying the 10th position and also comes in at No. 5 in complying with labour regulations, according to a study by the World Bank and global consultancy firm KPMG. It is also home to the Taj Mahal and many important Hindu pilgrimage spots, thus, making it a magnet for domestic and foreign tourists. In 2016, more than 3.1 million foreign tourists visited Agra where the Taj Mahal is located.
Further, Modi announced that one of the two planned defence industrial corridors would be in the state's Bundelkhand region, which is among the most backward.
"One Of the two defense industrial corridors mentioned in the budget, one is proposed in the Bundelkhand region of the state, which will bring an investment of Rs 20,000 crore ($3 billion). This will lead to industrialisation of the Bundelkhand region at a faster pace and generate employment avenues for 2.5 lakh people," the Prime Minister said.
India's food basket
Uttar Pradesh, which is situated in the middle of the uber-fertile Ganga-Yamuna plains, is the country's largest food grains producer, and accounted for a sixth of the country's total food grains output in 2016-17. Rice, wheat, maize, millet (bajra), gram, pea and lentils are the major items produced in the state. It is also the largest producer of vegetables in India.
That year, it also produced a sixth of India's milk output.
A firm votary of value addition and the food processing industry, the Prime Minister told the investor summit: "Uttar Pradesh has values and virtues, but it also needs value addition," while lauding the concept of 'One district one product' introduced by the Yogi government that he said could prove to be the game changer for the state.
Incentives for growth
Under the Industrial and Service Sector Investment Policy, 2004 and Infrastructure & Industrial Investment Policy, 2012, the government of Uttar Pradesh, offers several incentives and subsidies to encourage industries to set up shop in the state while simultaneously providing proactive policy support for a wide range of industries such as IT, manufacturing, food processing, tourism and aviation, among others.
The Yogi government in the state has charted out an ambitious path for itself. And though it is only just setting out on its journey to transform itself from laggard to leader, the effort, if not yet the result, needs to be commended.
Industry bets on UP Investors Summit 2018
Attracted by the opportunities, large business houses such as the Tatas, Reliance Industries, the Aditya Birla Group, Adani Group and Mahindra Group announced massive investments in the state.
"Tata Consultancy Services Ltd has a very strong presence in UP and we are committed to setting up a new campus of 30,000 people here. We will also open an IT-enabled services centre in Varanasi soon," Narayan Chandrasekaran, Chairman of the Tata Group, announced.
Mukesh Ambani, Chairman of Reliance Industries, said he will invest more than $1.5 billion over the next three years on the operations of his Jio telecom network in the state and also create 10 million "sustainable livelihood opportunities" across the three other verticals that Reliance is present in – petroleum, polyester and retail.
Committing investments of $4 billion in the state over the next five years, Kumar Mangalam Birla, Chairman of Aditya Birla Group, said he plans to expand his cement, chemicals and financial services operations in UP.
The Chairman of the Adani Group, Gautam Adani, promised to build 600,000 tonnes of farm produce capacity in the state and also also invest in multi-modal logistics infrastructure and cold storage facilities. "We have lined up plans for developing road and Metro projects in Uttar Pradesh," he said, adding that he plans to invest almost $6 billion on these projects.
Lauding UP's size, its wide railway network and rich human resources, Anand Mahindra, Chairman of the Mahindra Group, said the state should be competing with other nations instead of merely pitting itself against other states. Mahindra & Mahindra proposes to build an electric three-wheeler manufacturing plant in UP.