Tata Group has to get the winds behind its sails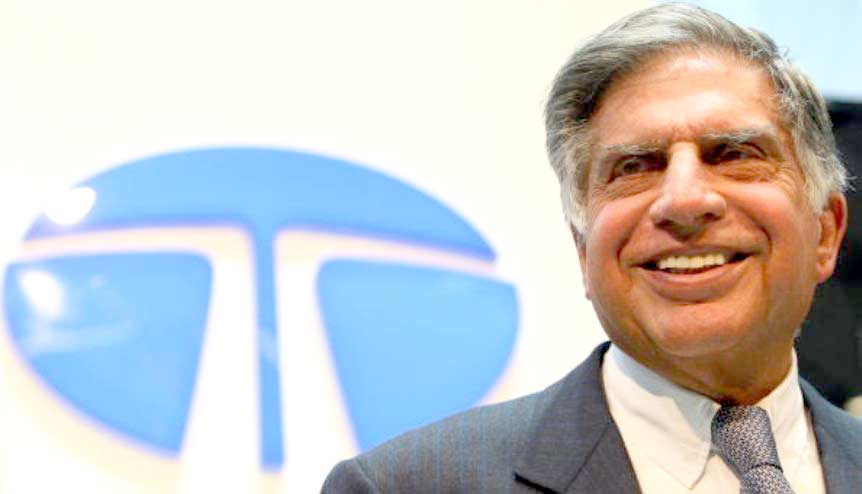 The Tata Group is the best-known Indian business house in the world, but it has to address several issues to maintain its position as the gold standard of the country's industry.

The Tata brand remains India's most valuable and also the best known global calling card of Indian industry. But in 2017, it fell out of the list of the world's 100 top brands for the first time since 2007, clocking a rank of 103, a 14 position decline compared to the previous year, according to Brand Finance, a global consultancy that publishes an annual list of the world's most valuable brands.
Many experts have attributed this fall to the controversy over the bitter exit of Cyrus Mistry as chairman of the group. There is no doubt that the unceremonious departure of the former chairman has dented the Tata reputation but to be fair, the fall in the standing of the brand had begun even before feud became public. The 2016 ranking was a 21-position decline from the previous year's ranking of 68.
The Tata brand value has been pegged at $13.1 billion, down from a peak of $18.1 billion in 2013. In each of the two years before it reached its peak valuation, the Tata brand was ranked among the world's top 50.
Incidentally, Apple is the world's leading brand with a value of $145.9 billion, according to the same Brand Finance study. And other Indian brands among the global top 500 are Airtel, Life Insurance Corporation of India, Infosys, State Bank of India, Reliance Industries, Indian Oil Corporation, HCL Technologies and L&T.
"The brand value drop of 4 per cent is clearly not positive. However, it is a lesser decline than between 2015 and 2016, when brand value fell 11 per cent. Tata is present in a number of industries in which operating conditions are very challenging for all participants. In this context, the slight decline can be seen as a stabilisation in challenging times. As Tata's new chairman, Natarajan Chandrasekaran, settles in and attempts to streamline the conglomerate's activities, we expect Tata to return to brand value growth soon," the CEO of Brand Finance, David Haigh, said in a statement soon after the report was released.
The Tata Group has long been considered the gold standard of Indian business, not just in India but also globally. So, any erosion in its brand value may also affect the standing of Indian businesses across the world. It follows then that some nifty housekeeping may be in order at the House of Tata.
New man at the helm
Following the very public falling out between Mistry and Tata Sons, the group brought in TCS veteran Chandrasekaran to do precisely that – stabilise the diversified business house, which has about 100 companies – 25 of them listed – in its fold. Among the marquee brands in its portfolio are Jaguar, Land Rover, Taj Group of Hotels, Tata Steel, Tata Motors, Titan watches, Tanishq range of jewellery and a lot more.
A year and bit into his term as the boss of Bombay House, it is proving to be a wise decision.
Chandra, as Chandrasekaran is called by his Tata Group insiders, has focused on consolidating businesses, cutting losses and ensuring profitability.
"We cannot boil the oceans. We got to pick the big areas and then go after them. These are areas in which we are working on. Many of our businesses have got huge potential to scale. So, this theme will be applicable irrespective of the segments we look at," he told a leading business news channel in an interview.
Investors give a thumbs-up
The investor community, which had beaten down Tata stocks in the aftermath of Mistry's exit seems to have regained confidence in the intrinsic worth value of these companies.
Since February 21, 2017, when Chandrasekaran assumed charge as the new Tata Chairman, the market capitalisation of all the listed companies of the group have risen a cumulative $20 billion. TCS, which he headed before being promoted to the group's corner office, had made investors wealthier by about $12 billion and Tata Steel, which had been a bit of a laggard since the Corus purchase turned sour, has added $4 billion to its M-cap. However, another group flagship, Tata Motors, has seen its market value fall by a fifth to about $19 billion in the first year of Chandrasekaran's reign at the top of India's largest business group.
"We look at simplification in all dimensions in each of the seven or eight areas in which we operate," Chandrasekaran said. "Synergy is something that is significant in terms of productivity, in terms of consolidation of procurement, technology and businesses. There are many different dimensions in which we can get synergy, but we are going to be careful."
The outside insider
The Tata Group has always been headed by a Parsi, who was either a Tata or related closely to the promoter family. Even Mistry is actually related to the Tatas. His sister is married to former Chairman Ratan Tata's half-brother Noel.
Chandrasekaran, on the other hand, has no Parsi or Tata connection with the exception of his professional ties. He has also never worked in any non-IT vertical and is a complete stranger to businesses like steel, power, automobiles, consumer durables, jewellery and the myriad other sectors that the Tata Group is present in.
Having spent all his life in the IT industry, he is, however, credited with engineering TCS's steroid-powered surge to the top ranks of India's m-cap sweepstakes – TCS alone accounts for more than half the group's $135 billion-plus market value.
Like Ratan Tata and Mistry before him, Chandrasekaran is also building a new core team of leaders, mostly in the 45-50 years age group, to take on leading roles across the diversified group, which makes everything from bottled water to branded jewellery to steel, cars, salt, software and a lot more in between.
And like his two immediate predecessors, he has selected more than half of his new team from outside the Tata Group, an implicit admission, perhaps, that the group's internal bench strength isn't as strong as he might have wanted it to be.
For example, he has recruited Saurabh Agarwal, who had, in his previous assignment as Head of Strategy at the Aditya Birla Group, had driven the merger of group companies Aditya Birla Nuvo and Grasim as well as the merger Idea and Vodafone and the takeover of Jaypee's cement business by UltraTech, as Group CFO and brought in Shuva Mandal from law firm Fox & Mandal as Group General Counsel. And he has shifted some of his senior colleagues from TCS to important group-wide positions.
These have been accompanied by a few high-profile exits as well. Anil Sardana has quit as Managing Director of Tata Power and Brotin Banerjee as Managing Director of Tata Housing. Both companies have been placed under Banmali Agarwal, former Country Head of GE in India, who also heads the group's new defence industry vertical. Then, Rajiv Sabharawal, former banker and Partner at True North Managers, has been brought in as Managing Director of Tata Capital.
Commenting on these changes, the group said: "We want to drive a culture of agility and high performance within the group. To achieve this, it is important to have to right people in the right roles across functions."
This is not to say that internal talent has been given the short shrift entirely. T.V. Narendran, head of Tata Steel's Indian operations has been named the company's global CEO and even the European business, which is being merged into a 50:50 joint venture with ThyssenKrupp's steel business, will report to him.
But the series of moves does seem to indicate that the group's internal talent pool was a little stretched and that it lacked sufficient numbers of senior managers who could be groomed to take up critical leadership roles across the conglomerate.
The goal seems fairly clear and is a continuation of a process begun by Ratan Tata to bring the loosely-bound-together group he inherited into one with a stronger core that exercised absolute control.
Resolving sticky issues
Soon after taking over as group chairman, Chandrasekaran announced a resolution of its dispute with Japanese partner Docomo and the sale of its mobile telephony business to Bharti Airtel – for free. He also paid back about $2.6 billion that the telephony business owned creditors with funds infused by Tata Sons.
This deal was certainly the result of some out-of-the-box thinking. At one go, the group got rid of a bleeding asset that had no possibility of turning around, it staunched any further losses and it saved the Tata Group the potential embarrassment of having to lay off hundreds of people in the event of having to close the company down.
Then, he also gave the finishing touches and finalised the joint venture agreement with ThyssenKrupp for the business operated by Tata Steel Europe (formerly Corus), which had been weighing down the steel company's balance sheet and preventing it from expanding in India.
With its European operations no longer an Albatross around its neck, Tata Steel is now focusing once again on consolidating its position in India. The company is almost certain to clinch the acquisition of the bankrupt Bhushan Steel for about $5.6 billion and position it to regain its position as the largest domestic steel producer in India.
The group, which runs two airlines – Air Asia India and Vistara – in the domestic market, has also made it known that it will consider bidding for Air India, which was promoted and run by J.R.D. Tata before it was nationalised, when it is put up for disinvestment.
There are also signs that the group's domestic passenger car business is turning around. Tata Motors has clawed its way back into the ranks of India's top five passenger car companies by sales in recent months and its recent launch, the Tiago, is among the top 10 best-selling cars in India – a first for a Tata Motors car in almost six years.
Teaching an elephant to dance
Every company or group of companies, especially one as old and diversified as the Tatas, has a strong internal culture that makes it resistant to big bang changes. At the same time, ossification leads to certain death. A good leader, therefore, has to calibrate the pace of change to ensure that the resulting shock doesn't kill it.
Teaching an elephant to dance is never an easy task… Teaching an old dog new tricks is even more difficult… because a leopard never changes its spots.
That is what the Tata Group is attempting to do. To be fair to Mistry, this is precisely what he, too, attempted, but his efforts obviously didn't find favour with the Tata trusts, which control Tata Sons, the holding company of the group.
The new group chairman has also embarked on a similar course of action – only, this time with what many believe is the express blessings of group patriarch Ratan Tata, who controls the trusts.
Early days yet
The group is in the throes of change led from the very top. In some ways, the process will have to mirror what is being done to Bombay House, its iconic head office in Mumbai's Flora Fountain area. The 94-year-old building is having a complete internal makeover in keeping with the needs of a leading 21st century global business house, while retaining its heritage façade with all its external trappings and embellishments.
Lots to fix
The Tata Group has its mission cut out. As this report points out, building bench strength and grooming middle-level managers to occupy senior positions and senior managers to assume leadership roles is a crucial gap that the new leadership has to focus on.
Then, the group may have become too unwieldy and large. It has become imperative to take a hard look at its portfolio and companies and take a dispassionate decision on which ones fit into the bigger picture and which ones don't.
And finally, it will also have to decide on how much control the trusts, which own two-thirds of Tata Sons, should exercise over the operating companies, most of which are widely held.