Budget 2018: Populist or watershed?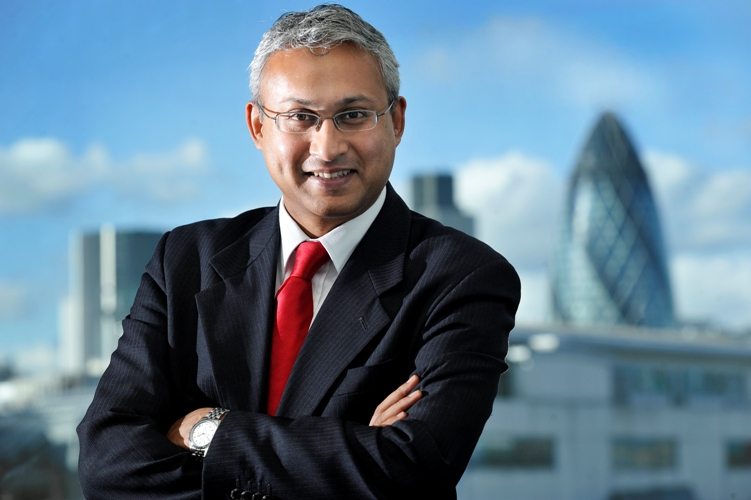 Indian property market expert analyses India Budget 2018 to see what it has in store for the sector.

The stakes were high for the government, which steam-rolled its way through demonetisation, Goods and Services Tax (GST) and Real Estate Regulation Authority (RERA).
For a central government that looked steadfast on its way without compromise, irrespective of the Budget that they presented, it was expected that the Budget would be directed at the 2019 elections. So throwing caution to the wind, the key policy announcement for the year seems to have done just that. Might as well get accused of being populist, seems to have been the attitude.
That being said, have we considered that this might actually be a watershed budget, if implemented in good faith?
As the budget was being announced on February 1 by the Finance Minister of India, Arun Jaitely, the most common cry was that agriculture was getting the maximum attention, and then came the cry that healthcare for the masses was completely unthought-of fiscally – where would the government find the funds. Some even accused the Budget of being an Aam Aadmi Party (APP) statement presented by Bharatiya Janata Party (BJP).
But if one considers some of the wise voices, it is a Budget directed at the heart of reforms – agriculture, healthcare for millions of Indians, education and job creation – especially rural job creation. This combined with a push for infrastructure investments that would create jobs in rural India, the key impact would be felt not just in companies that were linked to rural infrastructure but companies that supplied goods to these infrastructure companies. And a possible shot at slowing down the growth in urban areas, which is crumbling under the influx of economic migrants.
Housing sector
After the push in last year's Budget of providing infrastructure status to the government's ambitious policy of Affordable Housing for all by 2022 under the Pradhan Mantri Awas Yojana (PMAY), this year an Affordable Housing Fund has been established under the National Housing Bank. Setting a target to build 10 million rural homes by end of FY 2018-2019 (5 million in FY2017-18 plus 5 million in FY 2018-19) seems quite a long-term measure at creating economic activity at the rural level that could help slow down population migration to urban India.
To further boost the rural economy, the allocation for export of agri-commodities has been doubled this year to Rs 1,400 crores ($20 million). Along with creating employment opportunities for the rural population, this will further provide impetus to the warehousing and cold storage sectors in Tier 2 and Tier 3 cities.
Healthcare impetus
The National Health Policy proposed by the government provides healthcare coverage for 50 crore (500 million) Indians and proposes to establish 150,000 facilities to deliver the same, is another winning stroke. Finally, India is in line with other developed countries which are providing similar healthcare facilities to its masses. But setting politics aside and looking through a real estate development lens, this will provide the much-needed push to the healthcare sector along with attracting public and private investors into Tier 2 and Tier 3 cities.
The salaried segment barely received any relief except a negligible standard deduction on income. The micro, small and medium enterprises (MSMEs) earning up till INR250 crore ($38.5 million) received reduced tax benefits of 25 per cent from the previous 30 per cent, which brought about a lot of cheer. This relief comes after the much harm caused after the implementation of GST and slowing sales in 2017.
Some quarters of the investing segment believed that the imposition of 10 per cent of long term capital gains tax on gains from investments from the equity markets, where profits exceed Rs 100,000 in a financial year, would mean a shift of investments from the equities market to real estate market. The past track record would show that the three preceding years have been an interesting phase for the equity markets, while the real estate markets have been at best flat. Such a charge on long-term capital gains would, in some views, help in cooling off a heated equities market and prevent flight of hot money which would mean that funds chasing a longer-term investment horizon would find the Indian markets more attractive.
Infrastructure boost
The above measures, if implemented well, would mean a good boost to infrastructure linked industries like cement, steel, paint, sanitary ware, pipes and others.
A holistic infrastructure uplift has been proposed in the Budget, where whopping Rs 50 lakh crore ($780 billion) has been proposed for road, rail and inland waterways. In a recent scenario where the railways budget has been combined with the financial budget – the highest budgeted capital expenditure was for the railways infrastructure at Rs 1.48 lakh crores ($23.1 billion). In a first, no new trains have been introduced as focus has been on strengthening existing and new infrastructure. This is quite contrary to a typical pre-election Budget.
A specific boost has been given to the railways of Mumbai and Bengaluru to the extent of Rs 17,000 crore (nearly $3 billion) – sums quite unheard of. Political commentators believe that the allocation to Bengaluru is a ploy to buy votes in the lone state that is standing tall against the central governments potency. But pragmatists look at it as a welcome investment into the Silicon Valley of India that will change the economic and infrastructure landscape forever.  This will most likely catapult it into the league of a first world developed city by way of infrastructure, besides just a city with world class human capital and good weather.
Other infrastructure initiatives proposed are operationalising 56 unserved airports along with national highway development. All these measures will further boost real estate development in the country by providing impetus to commercial, retail, hospitality and logistics sectors. The proposal to mint revenue by investing in the top 10 iconic heritage cities for tourism is a smart move by the government. This proposal will mould the social and physical landscape of the cities, coupled with economic activities, and drive sectors such as retail, hospitality and F&B along with generating massive employment.
In the long term, if the Budget proves a boost to economic activity, the realty sector will thrive. That the Budget has no specific relief for the realty sector, a subject of complaint from various quarters, can be disproved only by the passage of time.
This Budget has probably for the first time recognised realty as a sector that requires indirect stimulus rather than direct stimulus for its long-term growth prospects.

Deepak Sam Varghese is Senior Director – Colliers International.