India emerges as world's big defence spender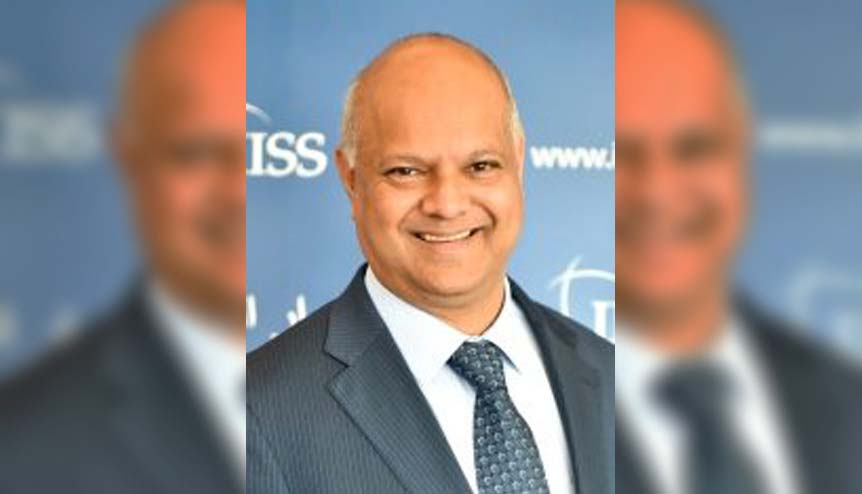 India's defence budget overtook the UK for the first time in 2017 to be counted among the world's top five.

India's actual spend of $52.5 billion (including defence pensions) in 2017 makes it the fifth-largest in the world, overtaking the UK to reach the 'Top 5' slot for the first time, according to the authoritative annual 'Military Balance 2018' published last month by the International Institute for Strategic Studies (IISS), the London-based think-tank I work for.
According to the IISS, India's actual spend in defence is the largest after the United States ($602.8 billion), China ($150.5 billion), Saudi Arabia ($76.7 billion) and Russia ($61.2 billion). Since Prime Minister Modi took charge, it has risen from $45.2 billion in 2014, when it was the eighth-largest, to become the fifth-largest in 2017. This jump in ranking primarily reflects a relative decrease in defence spending by the UK, France and Japan; in 2017, for example, the UK's defence spend decreased to $50.7 billion from $61.8 billion in 2014. Tense relations with India's two largest neighbours, China and Pakistan, requiring preparation for a 'two front' conflict as indicated recently by India's Army chief, as well as an expanded role for India's Navy in the Indian Ocean, entail the modernisation and enhancement of the operational capability of the armed forces.
India has strengthened its military capabilities in select areas: its first nuclear weapon-armed submarine Arihant is operational; the second, the Arighat has been launched; the first of 36 French-built Rafale medium combat aircraft are to be deployed into the Indian air force next year; and for the first time in 30 years India ordered (in November 2016) artillery systems (145 BAE Systems M777 lightweight artillery guns from the US).
India's geo-strategic realities
However, the reality of defence spending is sobering when seen in the context of neighbourhood military balances and defence spending/GDP as well as the budgetary and policy challenges the Indian armed forces face in their modernisation and expansion plans.
India shares a long disputed land border with its largest and more powerful neighbour China, with which it has a primarily adversarial relationship. Last June, tensions were sparked during a 73-day military 'stand-off' in the disputed Doklam area leading to jostling between Indian and Chinese troops. Although no shots have been fired between the two since their war in 1962, the possibility of escalation of tensions between these two nuclear weapon states through misadventure, misperceptions or misunderstandings remain high.
China's economy is five times larger and its defence budget is assessed to be three times more than India's. The Chinese army has over 600,000 more active personnel than India; it has nearly 1,200 tactical aircraft compared to India's 785, and 55 more cruisers, destroyers and frigates than India. India's traditional influence over the Indian Ocean is also being challenged by China's shipbuilding. Since 2000, China has built more submarines, destroyers, frigates and corvettes than Japan, South Korea and India combined. According to IISS analysis in this year's 'Military Balance' report, Chinese military technologies do not simply seek to catch up with the West, but to challenge traditional Western military dominance.
Limits on military modernisation
India's defence budget for 2018, announced on 1 February 2018, indicates a nominal increase of 9.3 per cent (including defence pensions) to $57.38 billion. But, in view of the personnel-intensive nature of India's armed forces, fixed-costs revenue expenditure (including defence pensions) comprises three-quarters of the total budget, leaving only a quarter for the capital acquisition required for India's military modernisation. This year's relatively low 9.5 per cent increase on the capital side, just about covers 5 per cent inflation/rupee depreciation, resulting in a real increase of less than 5 per cent. This will need to cover payments for some recent major deals, including the Rafale fighters, C-130J transport aircraft, AH-64 attack helicopters and M-777 howitzers, leaving little funding for new procurements.
This essentially means that, as noted in by 'Military Balance 2018', the Indian armed forces will not significantly be able to enhance their overall capability through modernisation, alongside the replacement of ageing equipment or overcoming shortages of ammunition and spare parts. According to a recent EY (India) report, this also "reflected uncertainties for the speedy progress of some of the big ticket programmes on the anvil". This is accentuated by India's focus on agricultural and rural spending in a pre-election year.
This harsh reality comes at a time when India's armed forces are "over-stretched" in their mandates and responsibilities to ensure the defence of the state. The Indian Air Force's current strength of 33 squadrons is only three-quarters of the required strength of 42 squadrons; the number of the Navy's submarines are in decline with no follow-on acquisition programme; and there is a real shortage of artillery equipment.
As a means to overcome this marked deficiency, the Indian government's 'Make in India' policy in defence aims to strengthen the defence-industrial base through measures including reforming the cap on Foreign Direct Investment (FDI), and, most recently, the announcement of two defence industrial corridors. By seeking greater levels of FDI in the defence sector, New Delhi hopes to encourage indigenous manufacturing of defence equipment in partnership with foreign companies to provide modern equipment and services for its armed forces, and to reduce defence imports.
India was the world's largest arms importer between 2012 and 2016, and the intention is to drastically reduce the level of imports. The November 2016 BAE Systems M777 deal, for example, provided the establishment of a final assembly, integration and testing facility for the artillery system in partnership with the Mahindra Group, a first by any foreign defence company in India.
However, foreign defence companies still need to overcome significant Indian bureaucratic hurdles to gain formal government approval for investments beyond the 49 per cent threshold. Indeed, the single proposal by a French naval company seeking such a higher FDI was reportedly rejected by the government. According to official Indian figures, since the launch of the 'Make in India' programme on 25 September 2014, only 12 foreign investment proposals had been approved in the defence sector. Not surprisingly, in March 2018 India's Minister of State for Defence, Subhash Bhamre, stated that FDI in defence from April 2014 till December 2017 had only been a paltry $0.18 million. This has significantly hindered India's defence manufacturing policy.
My colleague Antoine Levesques, IISS Research Associate for South Asia, also notes another key challenge. With the notion of the Indian defence market changing under the Modi government, there is now greater interest in "government-to-government defence contracts set in the context of India's most important strategic partnerships". In effect, despite 'Make in India' in defence, "foreign procurements are no longer a last resort", he writes. However, going forward, a useful model for implementation could be a government-to-government sale with possibly a Make in India component – like the M777 acquisition.
Higher growth rates
A key factor influencing defence spending is the rate of economic growth. A fast-growing economy provides additional resources for defence spending; the opposite is true for a slow-growing economy. India has an advantage in this respect. In 2018, it is expected to once again overtake China to become the world's fastest-growing major economy.
The International Monetary Fund (IMF) has forecast an increase in India's economic growth from 6.7 per cent in 2017 to 7.4 per cent in 2018 and 7.8 per cent in 2019, compared to a slowdown in China from 6.6 per cent in 2018 to 6.4 per cent in 2019. This suggests that India's defence expenditure (excluding defence pensions) will still be only 1.59 per cent of projected GDP in 2018-19, the lowest in decades. It also indicates that India's economy is set to overtake the UK as the fifth-largest global economy this year.

Rahul Roy-Chaudhury is Senior Fellow for South Asia at the International Institute for Strategic Studies (IISS), London.