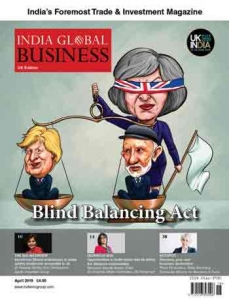 UK Edition – April 2019
Saloni Shah
As the world's biggest celebration of democracy gets underway with the seven-phased Indian General Election, here is a wide-angle view [...]
This time the UK Edition of 'India Global Business' takes a special cross-sector approach with a focus on women leaders. The usual range of columns and interviews come with a particular female touch, along with an overall analysis of why the Indian elections should matter to the UK amid the blind balancing act of Brexit.
Manoj Ladwa
Britain requires decisive collective leadership, of the style it has been known for, to clinch any kind of resolution to [...]
Saloni Shah
A digital economy expert outlines the various factors contributing to gender inequality in South Asian countries and methods to alleviate [...]
Saloni Shah
In pursuit of its America First policy, the Donald Trump administration is turning the trade screws on India. Just when [...]
Saloni Shah
An Indian politician lists down the advantages nascent firms can gain by choosing Maharashtra as the ideal market for their [...]
Saloni Shah
The chair of the Oxford India Centre's Advisory Board and former Secretary of state of Health and Chair of the [...]
Saloni Shah
An Indian industry expert sheds light on the significance of female leadership and presents some noteworthy milestones. The Indian Start-up [...]
Saloni Shah
AI, blockchain, cybersecurity, life sciences and creative industries offer great opportunities for Indian companies in the UK, notes CBI's India [...]
Saloni Shah
The South Asia head of the University of Edinburgh takes us through several initiatives and collaborations that are strengthening the [...]
Saloni Shah
Anarghya Vardhana is a Partner at Maveron, a consumer-only venture capital firm. In this interview, the young executive shares some [...]
Saloni Shah
Dr Jyotsna Suri, Chairperson & Managing Director of The Lalit Suri Hospitality Group, outlines how improved tourism could shape the [...]
Saloni Shah
Samhita's recent report, supported by the United Nations Development Programme (UNDP), highlights initiatives by corporates for women's economic empowerment. India [...]
Saloni Shah
We need to focus on quality, training, excellence and investment for India's soft power to be globally recognised, asserts an [...]
Saloni Shah
India's recent anti-satellite missile system (A-SAT) test resulted in aftershocks of a different kind in Britain, which does not own [...]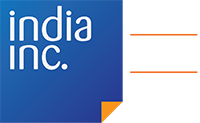 Sign-up to receive
FREE newsletters and regular
updates from India Inc.