The evolving female niche in the Indian start-up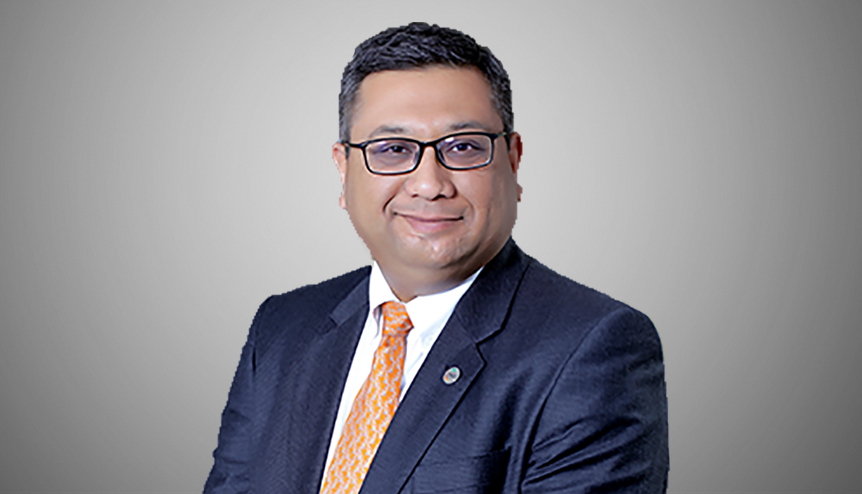 An Indian industry expert sheds light on the significance of female leadership and presents some noteworthy milestones.
The Indian Start-up Ecosystem has been one of the fastest growing ecosystems globally. So, does the world's fastest growing start-up ecosystem have a place for female entrepreneurs? This month's column tries to find an answer to this very interesting question.
A study by the Harvard Business Review reported that women are rated higher than men when it comes to leadership competencies — with women outscoring men to the highest degree in taking the initiative and driving for results. Fortune also summarised a few things that make women great leaders such as they are better than men at empathy; they value reciprocal relationships higher than men do; and they are concerned about cooperation, collaboration, and fairness from an even younger age. Globally, there is a lot of push around gender diversity and inclusion – across Governments, Management Boards and Entrepreneurship.
Entrepreneurship in India—just like in Silicon Valley—is heavily male-dominated. In the last few years, we have seen a rising number of female tech entrepreneurs that have changed the start-up landscape of India. In 2018, India accounted for 14 per cent women founders, up from 11 per cent in 2017. These women represent the New India, which is determined to grow and lead the world. Women are underrepresented in the technology sector, but these start-ups and their women founders are changing the industry's landscape. Women entrepreneurs bring particular sets of skills that not only set them apart from their male counterparts but also lend themselves to being successful entrepreneurs. To achieve inclusive and equitable socio-economic growth, we must work towards ensuring that at least 25 per cent of entrepreneurs are women by 2025.
Women & the Ecosystem
For women to get actively involved in tech start-ups, we would need more Indian cities with the ability to attract and support high potential women entrepreneurs, women that want to grow and scale their business. According to the Dell 2018 Women Entrepreneur Cities Study, only two Indian cities have made it to the ranking of the 50 most favourable global places for women. India's Silicon Valley, Bengaluru, ranked 40th, while Delhi came in at 49th in the ranking. Despite raking 49th, Delhi can leverage upon its market size and low cost of technology to help improve its talent base.
The Indian start-up ecosystem has also seen a lot of changes that are favourable to more women joining the Indian start-up story. For example, in 2016, Zone Startups India launched empower, India's first tech accelerator for women entrepreneurs. empoWer provides mentorship, industry connects, peer network, investor meets through a 6-week accelerator program followed by a 1-year support program. Similar programmes like SAHA Fund and Sonder Connect are also gaining traction in India. There has been a series of Government initiatives including Stand-Up India, MUDRA, and NITI Aayog's recent Women Entrepreneurship Platform (WEP) that are steps in the right direction.
Women Entrepreneurs & Funding
Funding is critical for scaling; it is often the limiting factor and women face unique challenges when it comes to raising capital. A research by Kauffman Foundation has found that Women start their ventures with nearly half as much capital as men. However, they are 30 per cent less likely to access equity financing through angel investments or venture capital.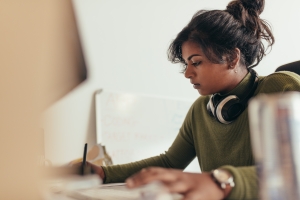 Most women founders have often indicated that an unconscious bias exists and that most VCs focus on business metrics and growth rather than addressing gender issues. It may not apply equally across the board, but VCs remain apprehensive about women founders' commitment to their ventures.
The difficulty of raising funds through traditional investment channels has led women to partake in new sources of funding. Crowdfunding has become a thriving source of capital for women entrepreneurs. A recent study of Kickstarter found that although women set lower funding goals, they have been better able to raise funds in excess of their original funding goals, even in male-dominated categories, such as technology.
The Indian start-up landscape, with over eight million women entrepreneurs, is at an inflection point where an accelerated pro-women change is of vital importance. While for many women pursuing entrepreneurship and establishing enterprise is a necessity, for others, the aim is to generate personal wealth and fulfil their aspirations.
The Headline Makers
On the topic of fundraising, here are some women entrepreneurs and their start-ups that have made headlines in recent times. These are some of the biggest fundraising start-ups that are led by women who with their grit, determination, and strength of purpose gave men run for their money.
Ankiti Bose, Co-Founder, Zilingo
In February 2019, Ankiti Bose broke the glass ceiling when her fashion e-commerce platform Zilingo became the first unicorn to be co-founded by an India Woman. Valued at $970 million, Zilingo mopped up $226 million in its latest round.
Founded in 2015, Zilingo is a beauty and lifestyle marketplace with headquarters in Singapore and backend tech operations in Bengaluru. It allows smaller merchants from Southeast Asia without an online presence to list their items for sale direct to consumers. Zilingo is an e-commerce platform that is making the fashion and beauty supply chain more efficient through technology. Zilingo connects businesses across the entire supply chain and empowers them with everything they need to run a business – from design, product development, fabric procurement, manufacturing, cataloguing, marketing, inventory management, distribution, billing, customer service, working capital & trend forecasting.
Ankiti is a graduate in Mathematics and Economics from Mumbai.
Radhika Ghai Aggarwal, Co-founder, ShopClues
Co-founded by Radhika Ghai Aggarwal, ShopClues is India's first and largest managed marketplace with more than 100 million monthly visits on its website. Founded in July 2011, ShopClues is the preferred e-commerce destination for the real India – buyers and sellers residing in tier 2, 3 and beyond geographies of India.
Prior to joining ShopClues, Radhika worked with Goldman Sachs and Nordstrom. In fact, even ShopClues is not her first entrepreneurial venture. She had earlier started a company called FashionClues, which was a content portal for NRI women. Radhika holds an MBA from Washington University and has also studied Web 2.0 and Creative Writing at Stanford.
Upasana Taku, Co-founder, MobiKwik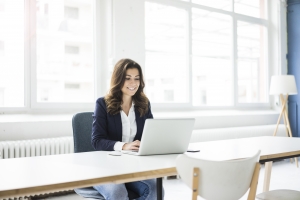 Upasana Cofounded MobiKwik in 2009. Today it is India's largest issuer-independent digital financial services platform, leveraging a sophisticated product and merchant acquisition capabilities. It is the undisputed No.2 player in the mobile wallet space in India and amongst the top 3 players in the payment gateway industry in the country. It has a network of over 3 million direct merchants, 140+ billers and 107 million-plus users. It records over 1 million transactions/ day.
Upasana has a strong payments background as a senior product manager with PayPal (an eBay company) in Silicon Valley and prior to that with HSBC at San Diego. She graduated with a Bachelor's in Engineering from NIT Jalandhar and a Master's in Management Science from Stanford University.
Kanika Tekriwal, Founder, JetSetGo
After battling cancer, Kanika founded JetSetGo. JetSetGo is India's first online marketplace for private jet and helicopter charter. Having started her career with India Bulls Aviation and working for close to a decade in the industry in both India and UK she is determined to revolutionise the private aviation business in India by systematically leveraging technology and partnerships to address deep-rooted bottlenecks that exist in the industry. Kanika holds an MBA from Coventry University.
Kanika Gupta Shori, Co-founder & COO, Square Yards
Square Yards is a technology-enabled transaction and aggregator platform for Global real estate. Founded in 2013 and growing at a scorching pace, Square Yards is already the #1 pan-India distributor by revenues for the primary residential real estate in India, and it enjoys a virtual monopoly in the NRI markets.
Kanika is educated at Wharton Business School, is a CFA Level 2 candidate, in addition to being post graduate in management with a specialisation in finance in India and a degree in Bachelor's in Arts (Economics) from Delhi University.
Priya Sharma & Lizzie Chapman, Co-founders, ZestMoney
ZestMoney is essentially a consumer finance technology platform that enables online shoppers to create a virtual EMI in real-time at e-commerce portals. With data gathered from sources like credit information bureaus, ZestMoney conducts backchecks before a loan is disbursed by the bank or NBFC. Since repayment of a ZestMoney EMI does not depend on credit cards, more customers can shop online. Founded in 2015 by digital finance and technology professionals, Priya Sharma, Lizzie Chapman and Ashish Anantharaman, the company is backed by leading global digital financial services investors like PayU, Ribbit Capital, Omidyar Networks among other.
Dr Param Shah is Director – UK, Federation of Indian Chambers of Commerce & Industry (FICCI).
***
Disclaimer: The views expressed herein constitute the sole prerogative of the author. They neither imply nor suggest the orientation, views, current thinking or position of FICCI. FICCI is not responsible for the accuracy of any of the information supplied by the author.