Ayushman Bharat endeavours to make quality healthcare accessible to all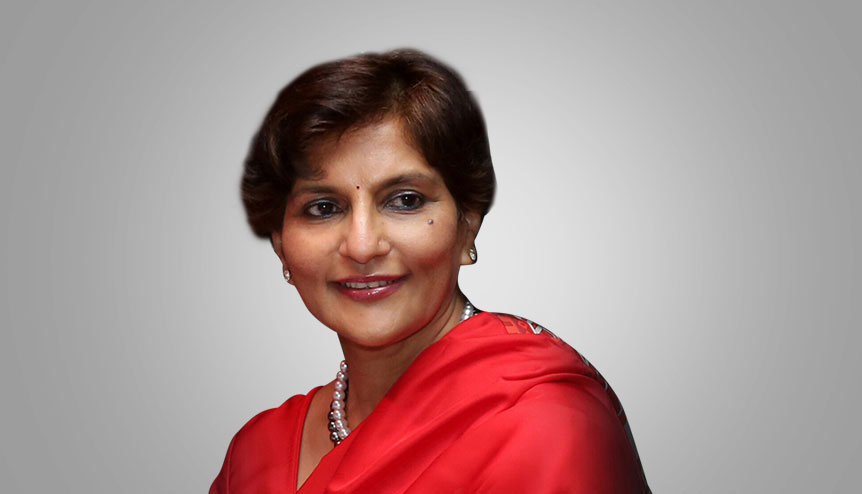 Dr Preetha Reddy is the Vice Chairperson of the Apollo Hospitals Group. In this interview with India Global Business, she discussed the Ayushman Bharat initiative, Apollo-UK tie-ups and the hurdles faced in the Indian healthcare sector.
How has India's healthcare landscape changed over the past few years?
The Indian healthcare landscape has evolved over the last few years, moving towards greater patient-centricity and resultant improvement in our national health indicators. However, while we have achieved success in reducing Maternal & Infant mortality and have met the MDG (Millennium Development Goals) targets, the NCDs (Non-Communicable Diseases) scourge is a cause for worry. Nearly 5.8 million Indians die every year from heart and lung diseases, stroke, cancer or diabetes. Put another way, NCDs are responsible for 60 per cent of mortality and have the potential to cost India $4.8 trillion by 2030.
Healthcare is both a technology and human resource intensive sector. We are innovating consistently and trying to upskill our workforce to deliver value-based healthcare solutions, efficiencies in costs, increased patient access to healthcare through digital health models. Still, challenges confronting us range from a low health-insurance penetration rate of only about 20 per cent to a shortage of workforce across the sector – nearly 2 million doctors and 4 million nurses.
The private healthcare sector has established accredited healthcare institutions that provide medical facilities on the plank of 'world class service at a low cost'.
We now have the opportunity to leverage the Government's push on holistic wellness and universal health coverage, through Ayushman Bharat, and unify healthcare, through a multi-sectoral and inter-disciplinary approach.
Is Ayushman Bharat ('Modicare') the real game-changer it's being made out to be?
Ayushman Bharat national health protection programme proposes to strengthen primary health care and offer the world's largest health insurance scheme to 40 per cent of our population. It is a game-changer and has the potential to set India on a course to universal health care.
Given the scale envisaged, however, we need to create additional infrastructure and augment health workforce capacity for an estimated additional 160,000 hospital beds. The infrastructure requires more funding especially since the private sector has been catering to nearly 80 per cent of India's healthcare delivery. We need a continued thrust on primary & preventive care, robust IT backbone, focus on quality clinical outcomes, sustainable pricing model, along with PPPs to make Ayushman Bharat a success.
Our accredited patient-centric hospitals deliver world-class care at a fraction of their counterparts and are equipped to become healers to the world. With cutting edge advances in organ transplantation to Proton beam therapy, the face of healthcare is changing at a rapid pace and will be a driving force, as we move forward to the next level of growth.
Apollo has made much of its telemedicine focus; what is driving this?
Implementing innovative solutions with the usage of the latest technology has been at the heart of the Apollo group since its inception. Apollo seeded the concept of Telemedicine in India as early as the year 2000 when the then President of United States, Mr. Bill Clinton inaugurated India's first VSAT enabled hospital on 24th March 2000. This formally introduced Telehealth in India and is celebrated by Indian Medical Association as National Telemedicine Day. Since then Apollo Telehealth has worked on a single agenda of bridging the gap between doctor & patient. Innovative delivery models were implemented, and proof of concepts were generated which had a significant impact on the ground. Tele-emergency services provided at 14,000 ft above sea level in the tough terrain of Himalayas became a testimony for telemedicine in India. To ensure Apollo's mission of making quality healthcare accessible to all, it was necessary to reach grassroots levels in the country. Demystifying the public-private partnership model for healthcare delivery took Apollo closure to this mission. Governments at both central and state level have seen the benefit of using Telemedicine to reach a wider range of beneficiaries. An increasing number of programs are utilising telemedicine component for the effective delivery of healthcare.
Apollo Telehealth has come a long way in adopting the evolving technology for healthcare delivery and shall continue to utilise the zeal of innovation as a driving force behind making quality healthcare accessible to all. Apollo Telehealth has touched more than 7 million lives and by and large, is the world's largest telemedicine program.
How is your tie-up with Health Education England for NHS access to Indian doctors shaping up?
Apollo and HEE (Health Education England) collaboration aims to create a genuine Global Health Exchange (GHE) arrangement. The vision is for Apollo to become a long-term partner of HEE – NHS in India and develop the capability to train all types of Indian healthcare professionals looking to work in the UK and vice versa. Thus, truly creating a Healthcare knowledge exchange where healthcare professionals from both countries gain knowledge through experience and enhance the healthcare systems of their respective countries. We at Apollo in India appreciate the return emphasis of Global Health Exchange as it ensures that we do not have a brain drain scenario in our country.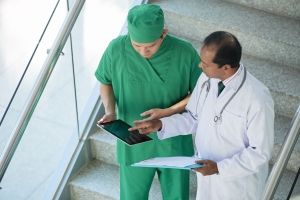 As part of the collaboration, Apollo aims to also fill the workforce shortages in the UK healthcare system.
Apollo has been working closely with the Royal College of Radiologists (RCR) and HEE in supporting the NHS to fill the shortage of Radiologists in the UK. As there is a severe shortage of the qualifying exam slots in the UK, with the support of RCR & HEE we have conducted the training for FRCR 2B examinations for a huge number of Indian radiologists in India. There are some Indian radiologists who would be migrating to the UK through our programme in the coming months. And more in the pipeline ready to relocate under the Global Health Exchange.
Apollo has been working closely with HEE and SEMI (Society for Emergency Medicine in India) to fill the shortages of Emergency Medicine Doctors in the UK. We expect a significant number of doctors to migrate to the UK under the Global Health Exchange banner in 2019.
We have endeavoured to centralise the entire recruitment process for Indian Nurses aspiring to work in the NHS UK in a structured and ethical manner. The nursing recruitment industry is highly fragmented where nurses are not provided with adequate information and support. The Global Health Exchange aims to eliminate all these challenges through transparency in processes and pastoral care at every step.
With Britain set to leave the EU, do you see opportunities in the field of medical tourism to India once EU incentives for British citizens within the economic bloc undergo a change?
Under the existing scheme of NHS, UK nationals can undergo medical treatments in other European Economic Area (EEA) countries. With Britain set to leave the EU, NHS might have to explore collaborations with other potential partners providing world class medical services. Plus, a large number of British retirees living in EU and covered under NHS might lose free healthcare after Brexit. We can expect patients to look at options outside of the UK. They could look at the current medical hub countries, and India can benefit along with the other global providers like Turkey (proximity), Thailand, Singapore, South Korea, Brazil, etc.
What are some of Apollo's global outreach plans?
We already provide personalised care for patients travelling to Apollo from outside India and collaborate with affiliates across the world to improve health care globally. We would like to develop more mission-driven collaborative platforms for improving health care delivery, especially in developing countries.
Our overall international strategy is consciously expanding with the various opportunities that are being presented. The focus has been more on low-resource, low- investment asset-light models. We would be happy to evaluate further expansion by participating selectively and creating assets by leveraging international investment/development funds in a fashion that maximise the impact. The Apollo brand already has a strong brand recall in key international markets and we would like to further build on that by establishing a strong global footprint.
One of the other key areas of focus is via PPP with the various Governments across the globe, which look at knowledge partnerships, access to clinical and operational experience to help improve their own healthcare systems. The partnerships in this area are not limited to hospital projects alone but range from Medical Education, Skills Development, Telemedicine, Teleradiology, Chronic Condition Management, Population Health, Primary Care Models etc.
There has been a lot of international business interest in Indian healthcare. What would be your advice to foreign investors eyeing the sector?
India has become the third largest country in purchasing power parity (PPP) terms. Since 2014, except in 2017, the Indian economy has been the fastest growing economy in the world surpassing China. Due to the increase in disposable income and awareness, healthcare has become one of the largest sectors in terms of revenue as well as employment in India. But, India has just seven beds per 10,000 people, and there is a huge demand-supply gap which needs to be filled. To cater to the increasing demand for both domestic and international patients, Indian healthcare is surely an attractive market for investment.
What worries you about the world we live in today and what are some steps to address those issues?
The frightening impact of climate change, an absence of food security, inequality of opportunity and lack of social inclusion across many parts of the world are concerns that worry me.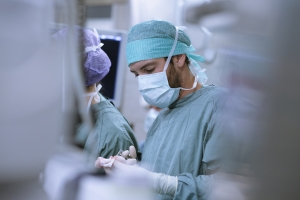 Belonging to a pioneering healthcare family, the subject of health is very close to my heart. I am well aware that over the last few decades, there have been significant advancements in medicine and millions of precious of lives have been saved. Yet, a serious challenge facing us is the rise of non-communicable diseases, responsible for one in four untimely deaths. And almost 70 per cent of these deaths can be averted with preventive healthcare. For example, most cancers can be treated and conquered if they are detected at an early stage.
The need of the hour in India and even across the world is for stakeholders of healthcare and citizens to pay equal attention to preventive healthcare as they do towards, curative currently. This shift will prove to be an economic game changer.
What is your big dream?
My big dream is that my children and grandchildren must experience the beauty of a healthy planet and healthier populations. In 2015, the leaders of our world had agreed to 17 goals for a better world by 2030. These goals have the power to end poverty, fight inequality and stop climate change. My dream is for a world that is guided by the goals, one that works together to build a better future for everyone.